New Fountain Under Construction at Angle Hall
10/22/2021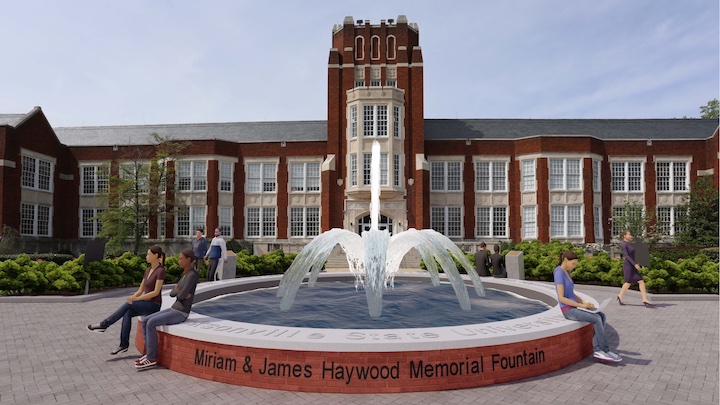 The Miriam and James Haywood Memorial Fountain will bear the names of a couple who both graduated and retired from JSU.
by Buffy Lockette
The JSU Board of Trustees passed a resolution during its quarterly meeting on Oct. 19 designating that the new fountain under construction in front of Angle Hall will be named the Miriam and James Haywood Memorial Fountain.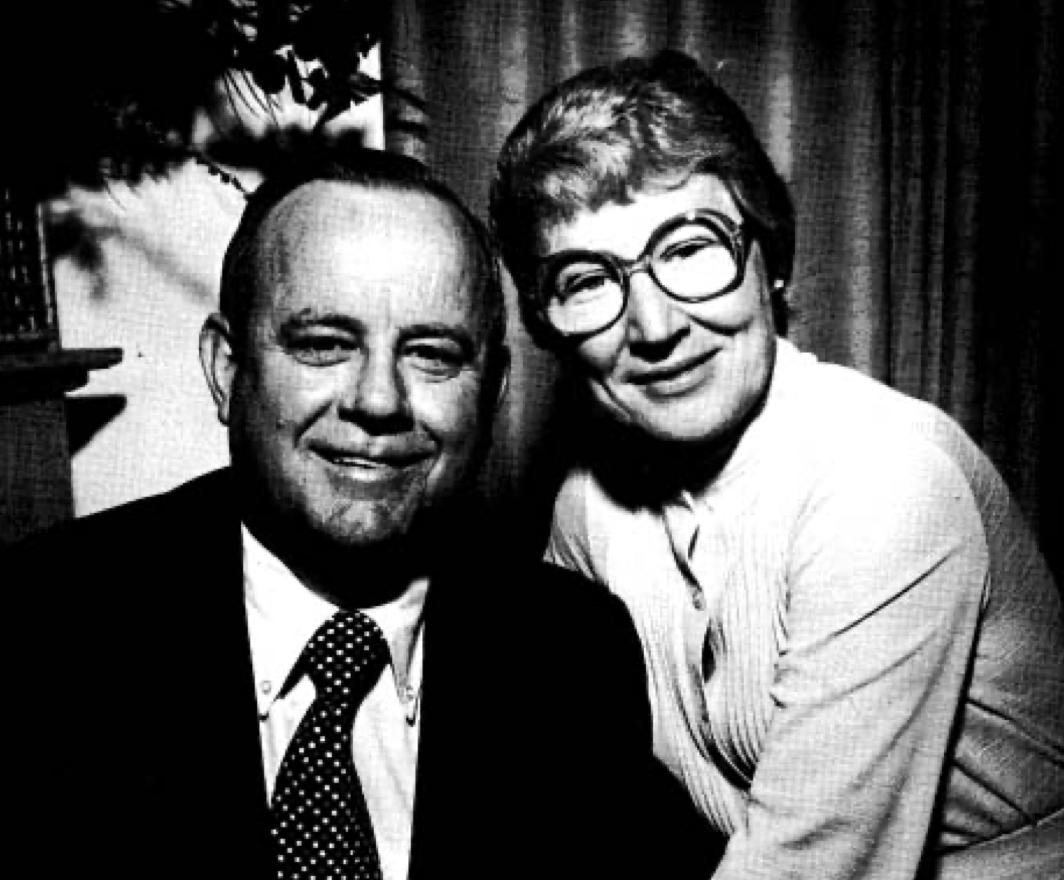 The late Mr. and Mrs. Haywood bequeathed the university a planned gift to be used to create a focal point for the university. The funds from their generous donation will be used to install the first water feature on campus, located in the courtyard in front of the main administration building. Work began on Oct. 12 and is scheduled for completion by the end of January. 
Both Mr. and Mrs. Haywood earned bachelor's degrees in education from JSU. Mrs. Haywood came to JSU from Roanoke, Ala., in 1942 to attend Jacksonville State Teachers College. At that time, Mr. Haywood of Jacksonville had just left to join World War II. They met upon his return and were married in 1946. 
Mrs. Haywood worked for the university for 35 years in various roles including secretary to Dr. Ernest Stone, assistant business manager and director of personnel services and payrolls. Mr. Haywood, a former Gamecock football player, was a teacher and assistant football coach at Jacksonville High School until joining the university's staff in 1960 as director of food services - drawing on his experiencing running military mess halls during the war. 
The couple purchased the first Cocky the mascot uniform for the university while Mrs. Haywood served as JSU cheerleader sponsor for a decade. The Haywoods retired from JSU in 1979 and moved to Gainesville, Fla., for six years when Mr. Haywood accepted a position as director of the Gator Athletic Dining Hall. They returned back home to Jacksonville for retirement. Mrs. Haywood died at the age of 80 in October 2014 while Mr. Haywood died at age 70 in October 1993.  
"The Haywoods were loyal supporters of JSU who wanted to leave a legacy on campus in addition to all their contributions as alumni and retirees," said President Don Killingsworth. "We are thankful for their generosity and proud to honor their memory with this new campus showpiece."
The above photo of Mr. and Mrs. Haywood was printed in The Chanticleer upon their retirement in 1979.