Forensics Professor Launches True Crime Podcast, "Body Bags"
10/22/2021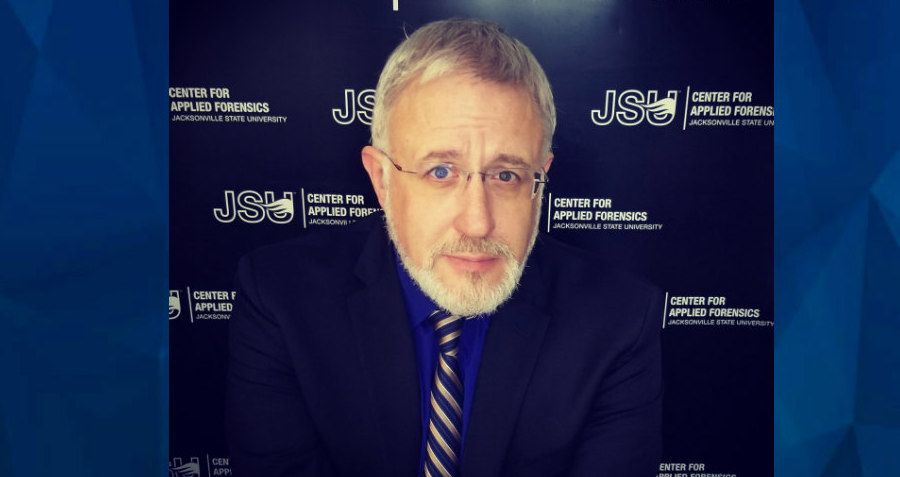 Joseph Scott Morgan, JSU Distinguished Scholar of Applied Forensics, is a regular guest expert on shows like "Crime Stories with Nancy Grace." He now has his own true crime podcast.
by Brett Buckner
The music sets the scene before a single word is spoken. Just those few lonesome guitar chords are enough to conjure images of empty, moonlit streets, dark rooms where only the shadows dance, beer-soaked pool halls, and dense forests where more than secrets are buried. It's the sound of regret and haunted memories.
Then comes that voice. It's as tough and earthy as Alabama red clay and just as unforgiving. It's the voice of a storyteller, but not the kind of stories anyone wants to hear before bedtime.
"Body Bags with Joseph Scott Morgan."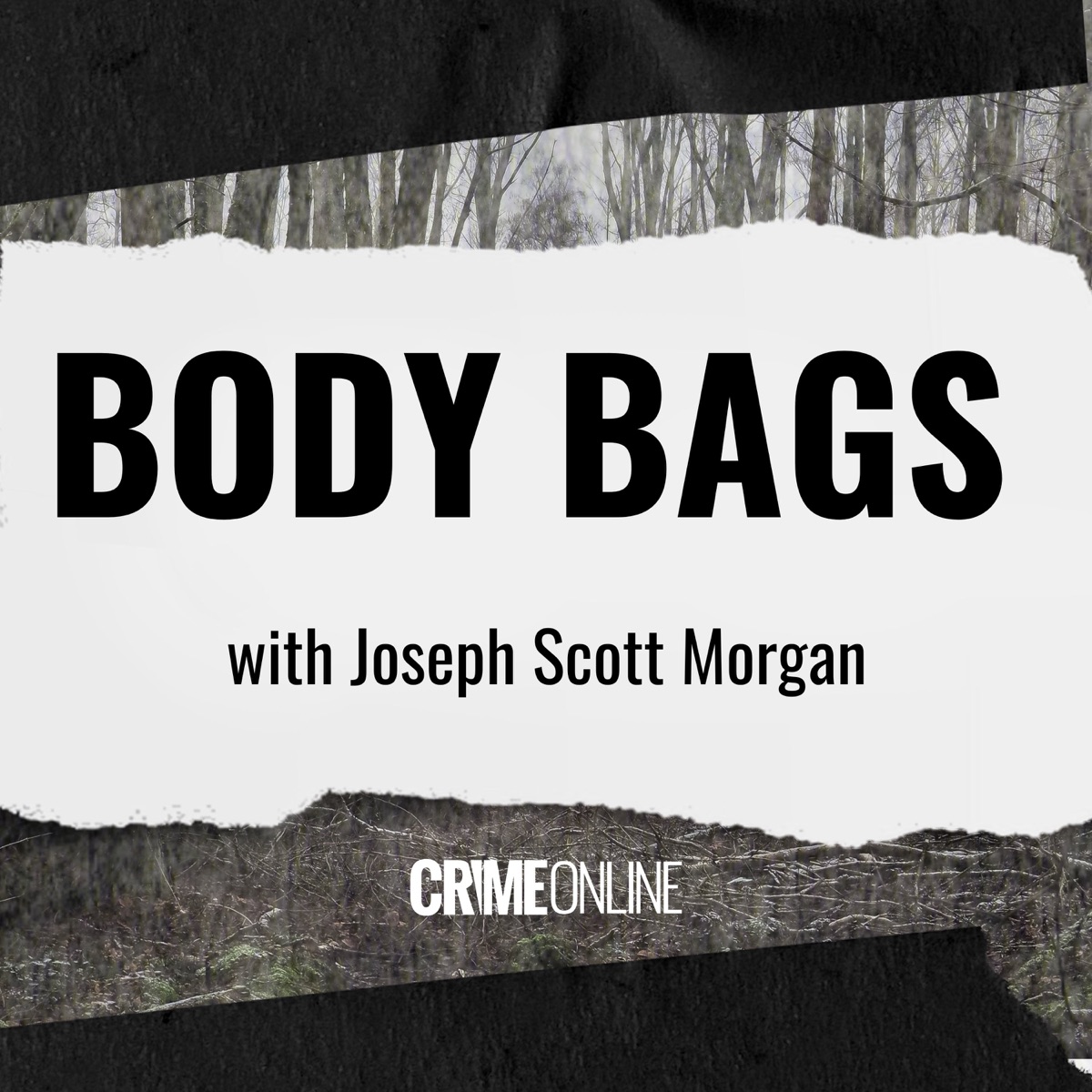 In the realm of true crime, Joseph Scott Morgan is nearly as high profile as the cases he's covered. JSU's Distinguished Scholar of Applied Forensics is a regular guest expert on shows like "Crime Stories with Nancy Grace" – having appeared on her podcast and various platforms 160 times since January 1 alone.
But now, the perpetual guest star is striking out on his own. The podcast, "Body Bags with Joseph Scott Morgan," premiered Sept. 29 and, from the opening theme song, "Texas Ranger," the tone is set.
"Initially, I was trying to stay away from anything with a dobro in it," Morgan said, laughing. "We just get so stereotyped here in the South. But the longer I talked to my wife about it and then talked to 'Body Bags' producer Jackie Howard, who's from Tennessee, we all decided that this wasn't something I should run away from but should embrace. I mean, it only takes a second of listening to my voice to know that I'm not from Brooklyn."
The show – which is available on Spotify, iHeart radio, Apple Podcasts, Audible and other platforms – airs a 33-minute episode each week and offers a perspective that's often lost among the sea of true crime content.
"To me, there's a void in the podcast world," Morgan said. "There's nobody, at least no one that I can find, with a specific forensics background. All I want to do is teach and to use these cases as a way to instruct. Being a teacher is what I do. It's who I am." 
Before coming to JSU in 2014, Morgan was the youngest death investigator in America when he began his career at the coroner's office in New Orleans. He also spent 14 years as a senior investigator with the Fulton County Medical Examiner's Office in Atlanta
Morgan understands the "science side" of murder – DNA evidence, how decomposition changes the body, range of fire for gunshot wounds – and wants to share that insight with audiences. 
"All of these little things are what I have the experience in and can help explain to the audience," he said. "The audience doesn't want to be treated like they're stupid, so I try to just have a conversation with them."
"Body Bags" will be driven by current cases that give Morgan the opportunity to contextualize with forensic data. "It'll be cases that have a certain public value," he said. Three of the first four episodes have focused on the case of Gabby Petito, who vanished during a cross-country road trip with her fiancée, Brian Laundrie. 
No matter the vehicle, but especially those affiliated with Nancy Grace's Crime Online, Morgan always promotes JSU's Center for Applied Forensics.
"So all these million and millions of people who download Nancy's content, they either hear or read about JSU," he said. "My goal is that it will send those people seeking a forensics degree – or really any type of education – toward JSU because it's the best place in the world to land. I wouldn't want to be anywhere else."
Morgan had been thinking about creating a podcast for some time but when the reality came after about a year and a half worth of planning, it was something he admits took a little getting used to.
"It's scary," he said. "If I stopped long enough to think about it, I'd freeze up like a deer in the middle of the highway."
Now, four episodes in, Morgan has found his rhythm.
"I look at it like a conversation," he said. "The goal is, how much truth can I bring to that conversation? How much scientific validity can I bring to it? And I know that wherever I go, I'm bringing JSU's brand with me. 'Body Bags' is an extension of that. So, I'm always asking myself – is it good science? Would it stand up in court?"