Writing Center Coaches Students on How to Improve Their Own Writing
10/08/2021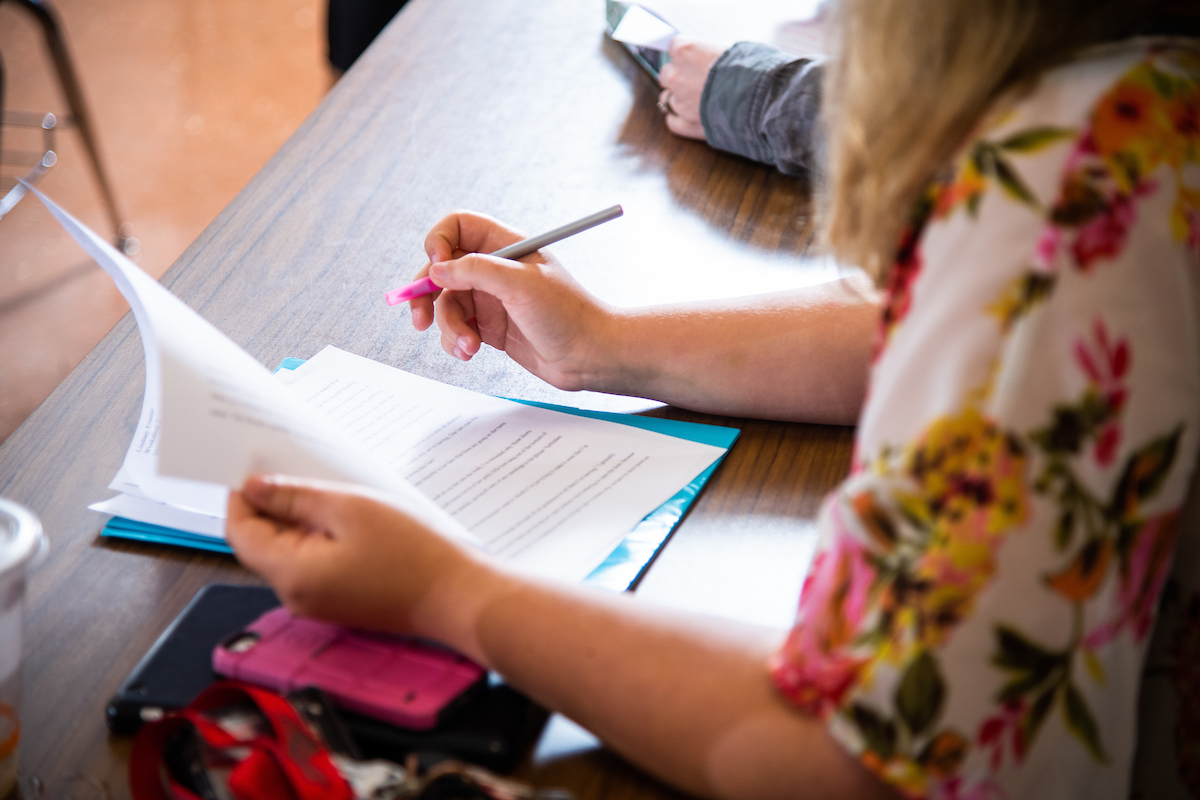 A student reviews their writing in the JSU English department. Photo by Matt Reynolds.
by Brett Buckner
Whether it's help with organization, the proper use of APA or MLA style, specific grammar issues, or the overall strengthening of writing skills, the JSU Writing Center can assist students in any step of the writing process.
"The center is ideal for anyone working on a piece of writing – for any class, any major," said Dr. Andrea Porter, head of JSU's Department of English, home to the Writing Center.
Instead of editing papers for students, Writing Center consultants help students learn to edit on their own. The goal is for students to leave each consultation with a greater understanding of how to improve their own writing. 
"We also want to normalize the process of receiving feedback on writing before turning in assignments or otherwise publishing them," Dr. Porter said. "Writers know that feedback and revisions are the keys to successful writing, and we want to bring that resource to all our students."
It's important to emphasize that the Writing Center is available to every student.
"Many students think the Writing Center is only for first-year writing students," Dr. Porter said. "But we assist students in all classes, all the way up to students working on their doctoral dissertations in nursing and emergency management. We also employ consultants from a variety of academic backgrounds, including English, education and criminal justice, just to name a few."
The Writing Center now provides both in-person and virtual consultations, ensuring students can get assistance whether they are on campus or taking classes online. 
The center is also in the process of expanding its services to include a digital writing lab to provide students assistance on multimodal writing assignments like PowerPoints, Prezis, videos, virtual presentations and podcasts.
The Writing Center is located in Stone Center, Room 230. For more information, including hours of operation and how to schedule an appointment, visit www.jsu.edu/english/jsuwrites.