University to Host Remembrance Marking 20th Anniversary of 9/11
09/01/2021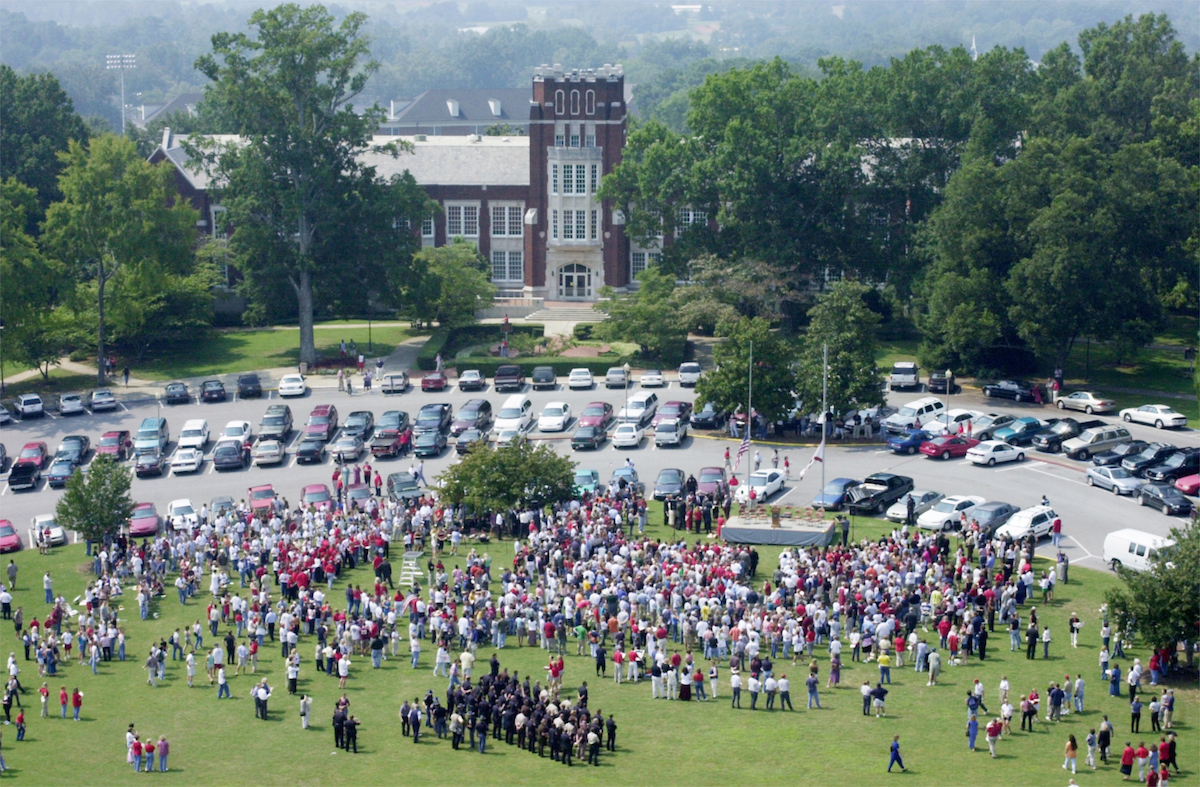 The university and community gathered on the lawn in front of Angle Hall for a Day of Prayer and Remembrance on Sept. 14, 2001. Photo by Steve Latham.
By Buffy Lockette
Two decades have passed since two airplanes struck twin towers in New York City, forever changing America. On Sept. 9, JSU will host a remembrance marking the 20th anniversary of September 11, 2001. The free public event will be held from 11 a.m. to 12:30 p.m. in the Ernest Stone Performing Arts Center's theatre. The event will be streamed on YouTube for those who cannot attend in person.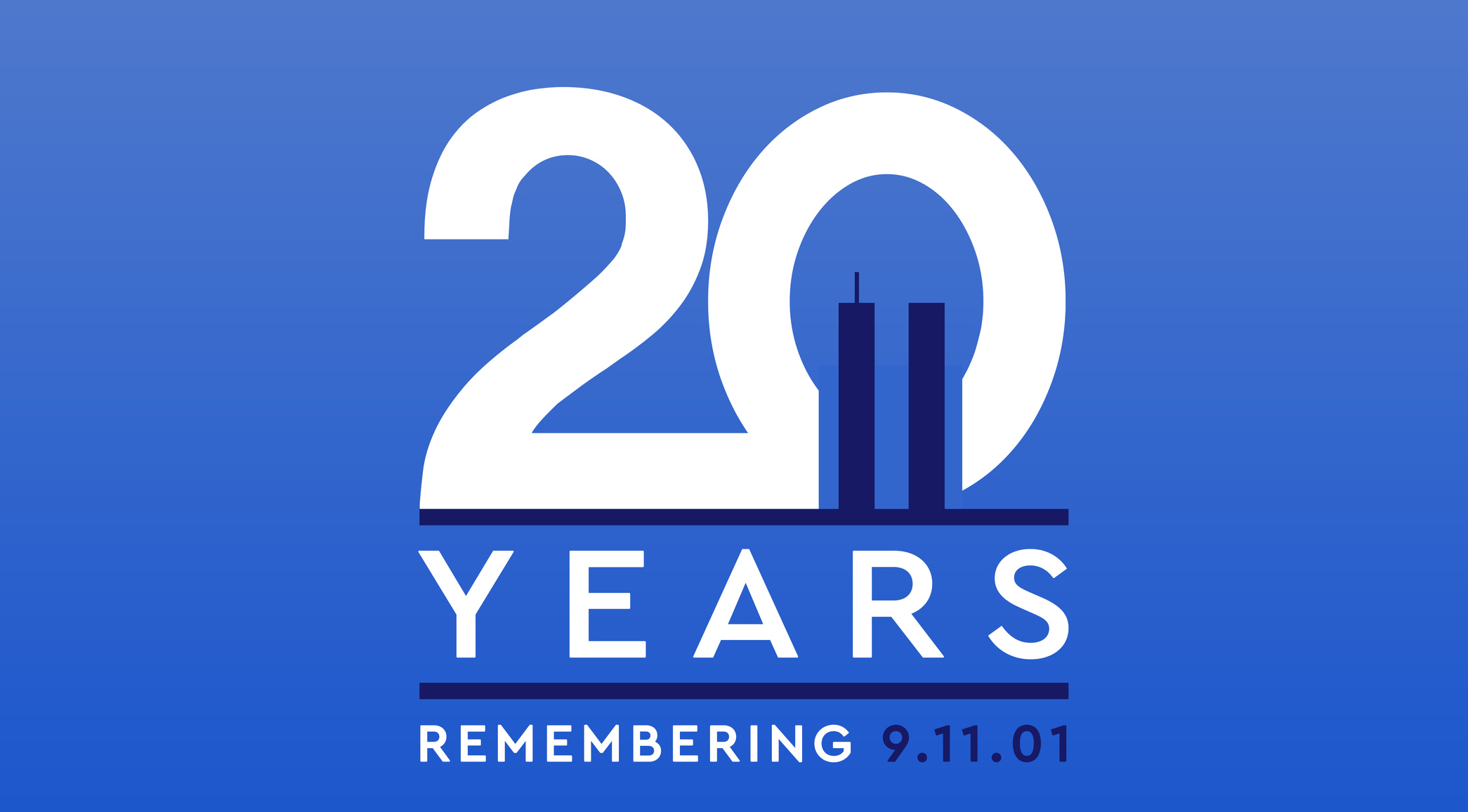 "It is important that we commemorate this event to honor those who died in New York, at the Pentagon and in the field in Pennsylvania on September 11," said Dr. Lori Owens, event organizer and professor of political science. "We also want to ensure that family and other loved ones of those who died know that the nation still remembers them." 
Today's college student isn't old enough to remember September 11, 2001. Freshmen weren't yet born. To ensure this generation understands the impact of 9/11, JSU has assembled a panel of individuals to share their unique perspectives from that historic day.
Panelists will include:
Dr. Bill Meehan, JSU president from 1999 to 2015
Miranda Killingsworth Pate, 2001 SGA president
Dr. Robert E. Hayes III, 2002 SGA president
Ben Cunningham, a US Air Force veteran who served as editor of The Chanticleer, JSU's student newspaper, on 9/11
Col. David A. McPherson, Commander of the National Guard at Fort McClellan on 9/11
Angie L. McPherson, principal at Ft. Benning's Department of Defense School on 9/11
Lt. Col. Travis J. Easterling, a current professor of military science/aviation for JSU ROTC who has been deployed once to Iraq, three times to Afghanistan, once to Pakistan, and to Operation Atlantic Resolve
Pearl Williams, a retired JSU staff member who lost her son at the Pentagon on 9/11
Dr. Owens will serve as the panel's moderator. She was on faculty at JSU on 9/11 and witnessed the deployment of several of her students and former students, most of whom were in their early 20s.
"Our Sept. 9 program is a time for us to pause our hectic lives, remember what matters, thank those who served and continue to serve, and gratefully acknowledge those we lost," she said.