Photography Student Receives International Recognition
08/02/2021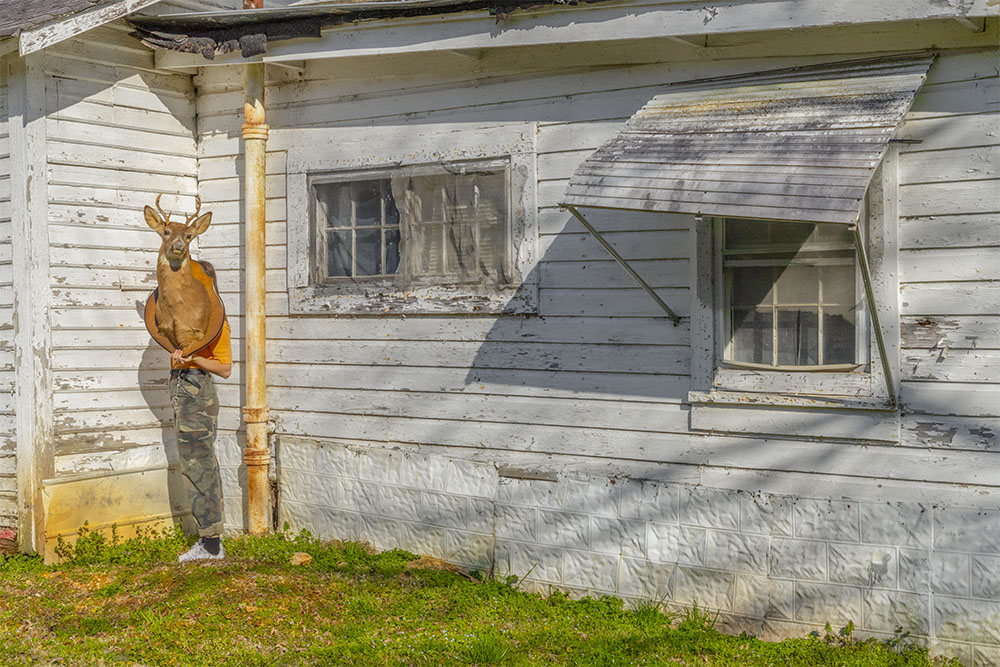 "I Wish You Were Normal," a photograph by Madison Prince about life in the South.
by Brett Buckner
Madison Prince was in her teens when she discovered a love for art and photography.
"I would stay in my room for hours into the night photographing myself with different lighting and poses," said Prince, who will graduate in the fall with a BFA in photography. "I found it really expressive and a way to escape reality for a bit."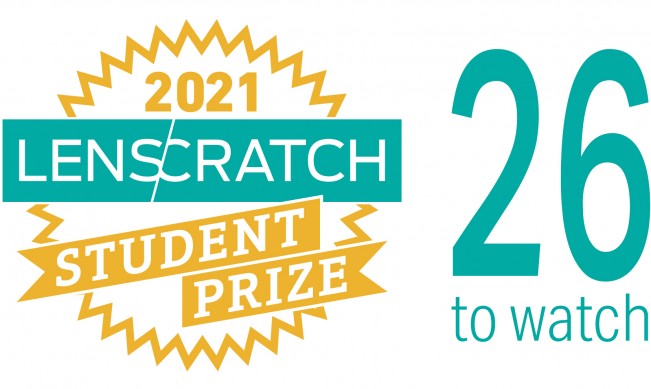 Fast forward to today, and the college senior has become internationally recognized for her art. She was recently distinguished as an up-and-coming photographer by the online photography platform, Lenscratch, which named her among its 26 to Watch List – a group of students contest jurors believe have a bright future.
"They're artists who may be at the beginning of their photography journey, but are already working at an elevated level, creating work that is deeply meaningful – especially in a time when change is critical," said Aline Smithson, editor-in-chief of Lenscratch. 
Prince was recognized by Lenscratch for on an ongoing series, Quit Squalin', that addresses the feelings of isolation and discomfort that come from growing up LGBTQ in the American South. 
"It is just what felt natural to me," said Prince of what inspired the photographs. "The places and objects are things that I have been surrounded by my entire life. However, I have never felt like I can really connect with these things. I placed harmful cultural norms and bigoted narratives to some objects and activities that are harmless when those narratives are removed. There's nothing wrong with owning a truck, hunting for food or enjoying a good bonfire with some Patsy Cline playing in the background. It took me this project and working through those conflicting perspectives to see that."
It is the responsibility of the artist to share their perspective with others. This, in turn, helps bring to light the type of haunting beauty that is so often overlooked by those who lack the artist's unique vision.  
"I feel like photographers have the ability to showcase their reality," Prince said. "Whether that be realistic or manipulated imagery, photographs have always been the way I've been able to manifest how I feel, combined with what I experience, in the most truthful and authentic way. I hope my photography can be something relatable for other LGBTQ+ youth in the South." 
Sarah Cusimano Miles, associate professor of photography in JSU's Department of Art and Design, has worked with Prince for four years. In that time, she said she has watched her grow from a student who enjoyed photography and took interesting pictures to a mature artist who takes risks with her work and expresses complex concepts succinctly.
"It is one thing to be able to take a beautiful image every once in a while, but to be able to consistently embody a meaningful concept through a cohesive body of work and verbalize that concept in an artist statement takes time, focus and patience," Miles said. "Madison's series reflects pertinent issues in contemporary society. All these qualities are reasons her work was chosen for the 2021 Lenscratch 26 to Watch list. I could not be more proud of her for the commitment and energy she devoted to the development of this series."
The Lenscratch Student Prize receives submissions from all over the world and from some of the best art programs in the country. This year's honorees included students from the California Institute of the Arts, Rhode Island School of Design, Yale School of Art, The School of the Art Institute of Chicago and the International Center of Photography. 
"For Madison's work to be recognized in this way is a tribute to the quality of students that choose to attend JSU, the level of support for the art department from the administration, and the commitment of faculty and staff to student success found throughout our campus," Miles said. 
Having JSU included among so many esteemed universities highlights what Prince has known all along. 
"I believe JSU is a completely underrated school for the arts," Prince said. "The professors truly care about their students, personally and as students. They make sure we are involved and have the resources we need to achieve our greatest potential." 
View Madison Prince's photography, including the Quit Squalin' series, on her online portfolio.