JSU Extends Test-Optional Admissions Policy
08/27/2021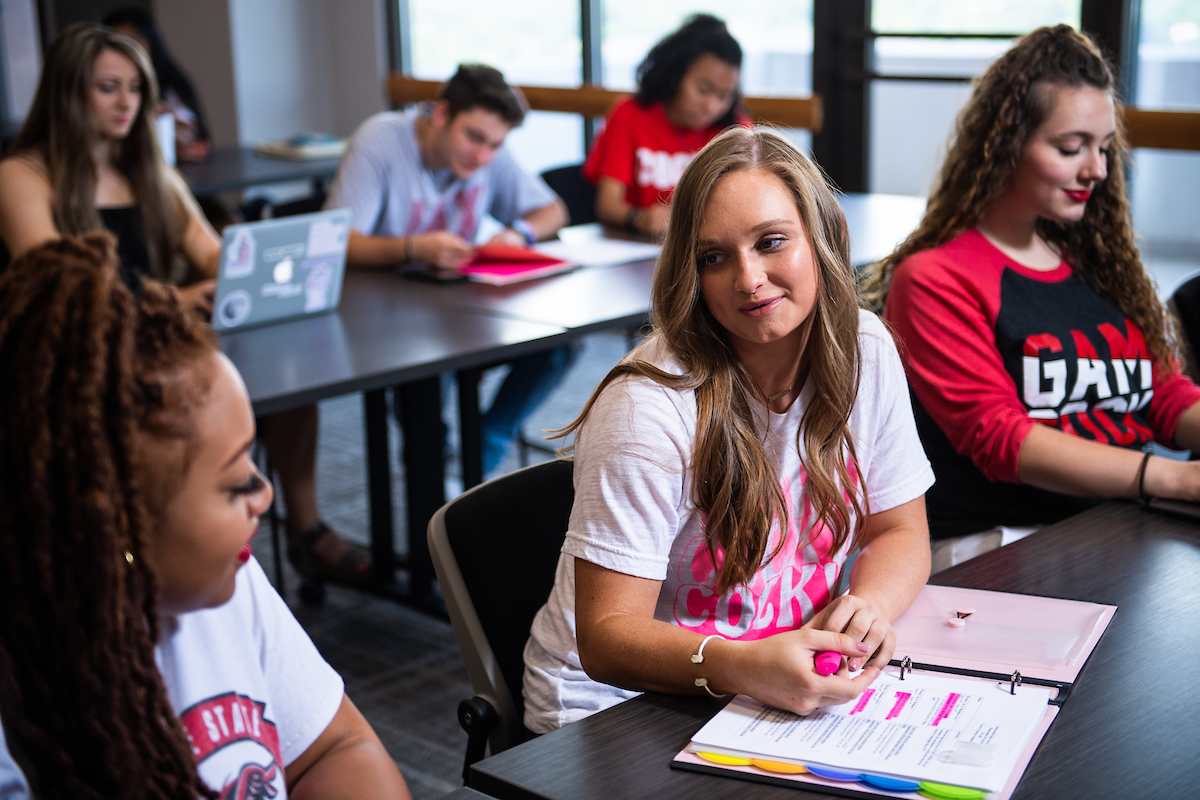 Gamecock Ambassadors are available to provide tours to prospective students. Photo by Matt Reynolds.
By Brett Buckner
Jacksonville State University has extended its test-optional policy for admissions through Fall 2023. 
Those seeking undergraduate admissions will not be required to submit ACT or SAT test scores. Instead, they will be admitted based on their high school or previous college Grade Point Average. 
Graduate school applicants will not be required to submit GRE, MAT and GMAT scores through the Fall 2021, Spring 2022 and Summer 2022 admissions periods except for those applying to the Doctor of Science in Emergency Management and Master of Science in Applied Behavioral Analysis programs.
The university began waiving test scores in 2020 in response to COVID-19.
"The process of taking the ACT or SAT has been made more difficult due to the pandemic," explained Lauren Findley, director of undergraduate admissions. "We are seeing the cancellations of testing and students unable to test due to being ill or in quarantine. Removing test score requirements eliminates a barrier for students who are faced with these challenges." 
The university's new Student Success Center was established to increase retention and graduation rates by offering more opportunities for academic intervention and support, including success coaching.
"With our new Student Success Center," Findley said, "we can provide students with resources they need to be supported at the college level."
Findley recommends that students who have already taken the ACT or SAT to submit those scores, as having a score on file can be beneficial to the admission to certain academic programs, such as Education or Nursing. 
If submitted, test scores will not negatively affect any student's admission or scholarship award. The 2021-2022 scholarship policy will be released in early October. Students who are admitted and qualify for merit-based scholarships will be automatically awarded once the policy is released.
Applications for Fall 2022 are now open. For more information, visit www.jsu.edu/testoptional.