Students May Now Use Merit Scholarships for Graduate School
07/23/2021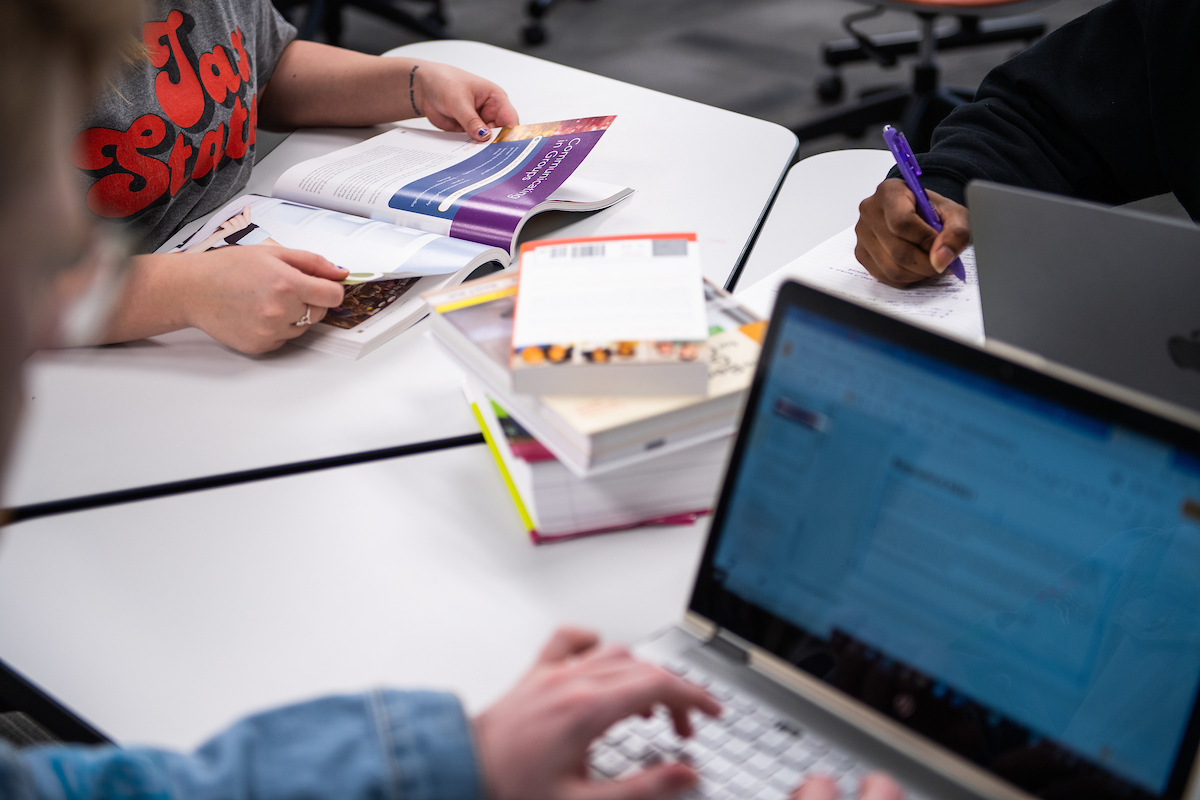 Students study for an EH 330 class in the English department in April 2021. Photo by Matt Reynolds.
by Buffy Lockette
The university has approved a new policy allowing students to use their merit scholarships to cover the cost of graduate school.   
Beginning in Fall 2021, JSU graduates with remaining semesters in their merit scholarship package may apply their balance toward graduate tuition up to one year after graduation. Additionally, undergraduate students approved to pursue graduate coursework through the Accelerated Senior Privilege Program may use their merit scholarships for graduate tuition.  
"We are excited at the university's willingness to allow top performing students the opportunity to get a jumpstart on their graduate education here at JSU," said Dr. Channing Ford, dean of Graduate Studies.  
The Accelerated Senior Privilege Program allows undergraduate students to begin taking graduate course work after they have completed 96 hours of study. 
Students must notify the Financial Aid Office of their intent to use their undergraduate merit scholarship funds for graduate tuition. All merit scholarship eligibility criteria will still apply. For more information, contact Graduate Studies at graduate@jsu.edu.