History Professor Awarded Fulbright Research Grant
07/16/2021
by Brett Buckner
Dr. Russel Lemmons, JSU history professor, has been awarded a prestigious Fulbright Research Grant to spend three months in Budapest, Hungary. There, he will collaborate with Tamas Kovacs, director of the Holocaust Memorial Center, to edit a primary source reader focused on the Holocaust in Hungary.
"Budapest was one of the most important centers of Jewish civilization before World War II," Lemmons said. "The Holocaust in Hungary is known largely as the last chapter of the Holocaust."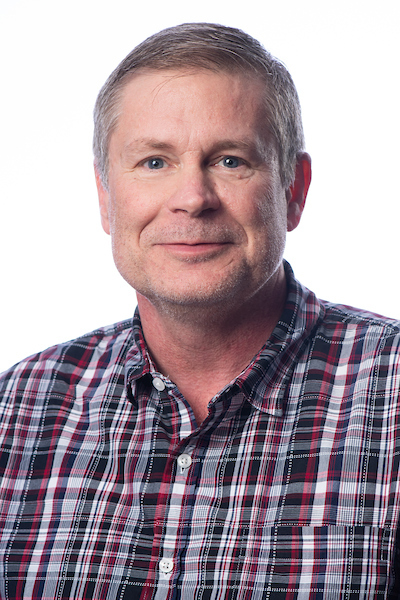 Since its inception in 1946, the Fulbright Program has provided more than 370,000 participants – chosen for their academic merit and leadership potential – with the opportunity to exchange ideas and contribute to finding solutions to shared international concerns. This is the second time that Lemmons, who joined the JSU faculty in 1993, has been awarded a Fulbright Research Grant.  
"The US Fulbright Scholars Program's continued support of Dr. Lemmons attests to the quality of his research, which informs his teaching," said Dr. Staci Stone, dean of JSU's College of Arts and Humanities. "We thank the Fulbright program for this national recognition of JSU's faculty and the opportunity to bring international experiences back to campus to help the university accomplish its mission to provide a transformational learning environment to prepare students as global citizens."
Lemmons previously received a Fulbright Research Grant in 2017, which he used to spend three months in Germany researching the life of Jesuit priest, Rupert Mayer, who opposed National Socialism. As a doctoral student, he was awarded a Fulbright-Hays Grant to study in West Berlin in 1988-1989.
So what's Lemmons' secret to securing Fulbright funding? It's really quite simple. 
"In many ways, it's like any other grant," he said. "You're asking people to give you money, and they want to know just what you're going to do with that money. That's the most important thing – describe as accurately as possible what you're going to do."
The next important step is having a good sponsor. 
"I'm lucky because my friend, Tamas Kovacs, will be my sponsor," Lemmons said. "Plus, I'm not that demanding. I've been to a lot of places during my career. I know how to get around and take care of myself." 
During his numerous travels, Lemmons has been asked the same question by his more tech-savvy colleagues: "Can't you just do your research online?" With a smile, he answers, "By the grace of God, no." He feels traveling the world has given him a unique perspective that he's able to share with students.
"I've gotten to go to some really great places over my career," he said. "Not only is that advantageous to me as a person, but it's also advantageous to me as a teacher."
For example, twice a year he teaches a course on the Cold War and is able to draw from his own experiences traveling abroad during that time.
"I lived in Berlin for a year from 1988 to 1989, so I can tell my students first-hand what it was like to go through Checkpoint Charlie, the crossing point for the Berlin Wall," he said. "I went from West Germany to West Berlin every way possible – by car, took the train and I flew – and I've got stories about all those experiences to share with my students."
Lemmons will depart for Budapest in February.