School of Education Recognized for National Excellence
06/18/2021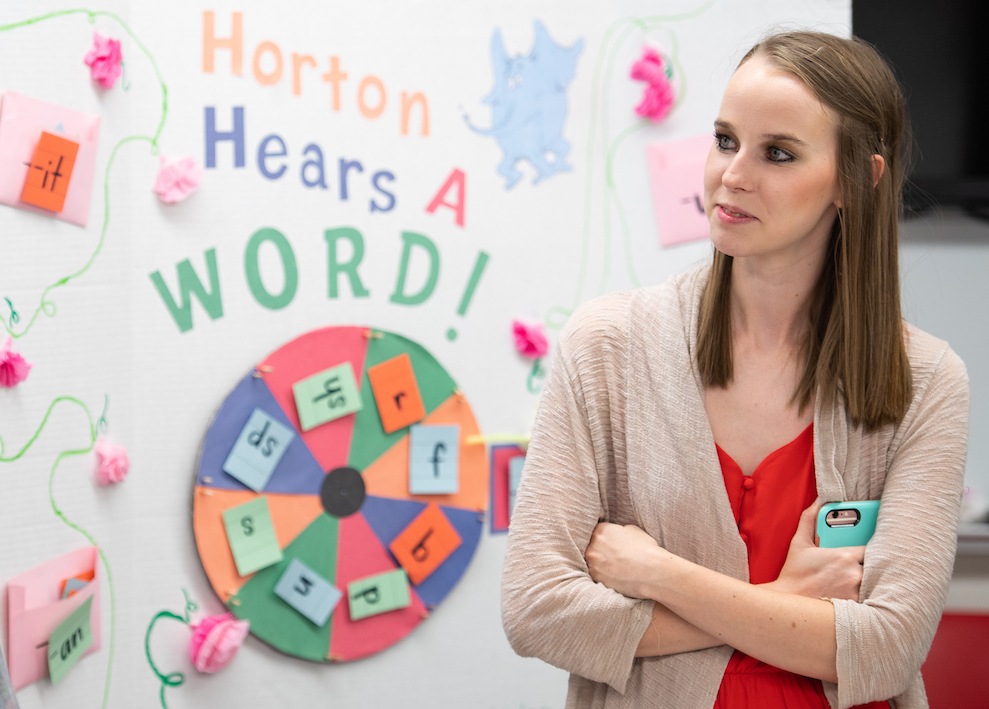 A student participates in the School of Education's open house in 2018. Photo by Matt Reynolds.
The Jacksonville State University School of Education has joined an elite group of educational institutions to earn accreditation from the Council for the Accreditation of Educator Preparation (CAEP). The university is one of only 423 schools in the nation to meet the accrediting body's rigorous standards for training tomorrow's teachers.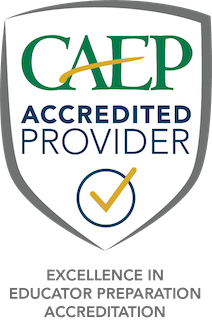 "These institutions meet high standards so that their students receive an education that prepares them to succeed in a diverse range of classrooms after they graduate," said CAEP President Christopher A. Koch. "Seeking CAEP accreditation is a significant commitment on the part of an educator preparation provider."  
CAEP is recognized by the Council for Higher Education Accreditation. Created by the consolidation of the National Council for Accreditation of Teacher Education and the Teacher Education Accreditation Council, CAEP provides a unified accreditation system dedicated to raising the performance of all institutions focused on educator preparation. 
Universities seeking accreditation must pass a peer review of the CAEP standards, which are based on two principles:
1. Solid evidence that graduates are competent and caring educators
2. Solid evidence that staff have the capacity to create a culture of evidence and use it to maintain and enhance the quality of the professional programs offered 
JSU earned the full measure of accreditation through CAEP by providing a solid quality assurance system, robust Pre-K to 12th grade partnerships in the region and a solid cycle of continuous improvement. The school boasts an exceptional level of achievement in teacher preparation at the initial certification and advanced levels. Initial certification candidates exceed standards as evidenced by high-level performance on the capstone Teacher Performance Assessment (edTPA) exam with a greater than 95 percent average first-time pass rate over the past four years. 
Instructional leaders, teachers, media specialists, reading specialists and school counselors seeking advanced credentials at the graduate level are well prepared for their field while engaging in in-depth, relevant studies with their JSU professors. The university's excellence in educator preparation is well-known and graduates are sought after for positions at all levels in education. 
"Our candidates, faculty and staff should be very proud of the work they are doing," said Dr. Janet Bavonese, Interim Dean of the School of Education. "Our school set a goal to provide world-class preparation for all education fields. This is a very high bar for our teacher prep program and CAEP Accreditation validates our commitment to that goal. Our candidates at all levels are investing in an education program that is recognized as nationally accredited for teacher preparation."
JSU joins 60 other providers to receive accreditation this spring, bringing the total number to 423 CAEP-accredited providers from 45 states, the District of Columbia and Puerto Rico.