Campus Closed for Memorial Day on May 31
05/27/2021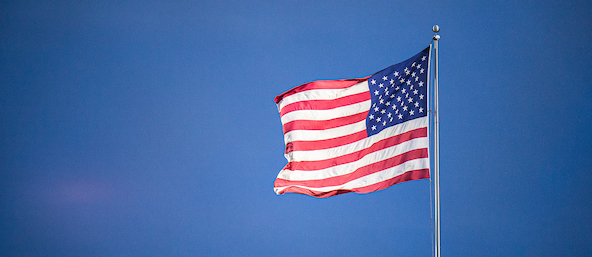 An American flag flies over Jim Case Baseball Stadium at JSU. Photo by Abigail Reed.
JSU offices will be closed on Monday, May 31, in honor of Memorial Day. The Recreation and Fitness Center will be open Friday, 6 a.m. to 8 p.m.; Saturday, 9 a.m. to 4 p.m.; Sunday, 12-4 p.m.; and closed on Monday. Houston Cole Library will be open on Friday, 7:30 a.m. to 4:30 p.m.; Saturday, 9 a.m. to 1 p.m.; Sunday, 2-10 p.m.; and closed on Monday.
The following dining hours will be observed: Jack Hopper Dining Hall will be open for breakfast and lunch on Friday (7-8 a.m. and 11:30 a.m. to 1 p.m.) and then close until Tuesday. Chick-fil-A will be closed Friday-Monday. WOW Wings will be open Friday-Monday, 12-8 p.m.
The University Police Department will be available for assistance 24/7 at 256-782-5050. As always, students experiencing a mental health emergency after-hours should contact campus police at 256-782-5050 to be placed in contact with an on-call counselor.
We wish everyone a safe Memorial Day Weekend and honor all those who serve our country.