Alabama Launchpad Seeks to Invest in Small Businesses
05/24/2021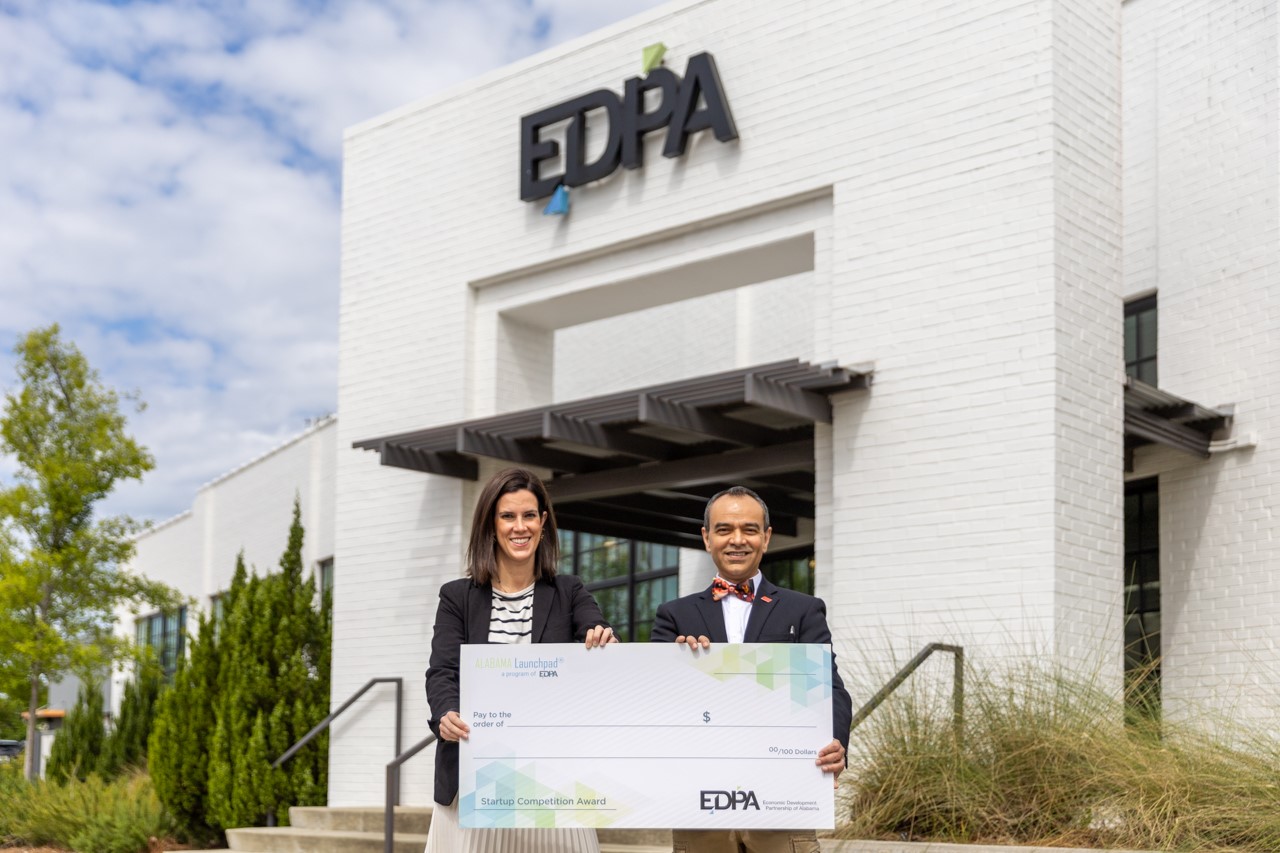 Alabama Launchpad will award big checks to small businesses through its Startup Competition. Photo courtesy of the Economic Development Partnership of Alabama.
The JSU Center for Economic Development and Business Research is encouraging student entrepreneurs to grow their businesses through Alabama Launchpad.
As a program of the Economic Development Partnership of Alabama (EDPA), Alabama Launchpad is the state's most active early-stage seed fund investor, driving innovation and job growth through startup competitions and ongoing mentorship of Alabama entrepreneurs.
Since its establishment in 2006, Alabama Launchpad has funded 100 startups with more than $5.6 million in non-dilutive capital (meaning the program does not take a percentage of the equity of the businesses it supports).
Applications are currently being accepted for Cycle 2 of the 2021 Startup Competition. One company in its startup phase will win $25,000, while one seed-stage company will receive $50,000. The top 12 companies will receive hands-on advisory support from experts in legal, accounting, finance, product development/assessment, sales and marketing, and general operations. All applicants will receive individualized insight from business consultants on how to grow their business.

For more information or to apply, visit www.alabamalaunchpad.com.