Holocaust Remembrance Program Returns
04/12/2021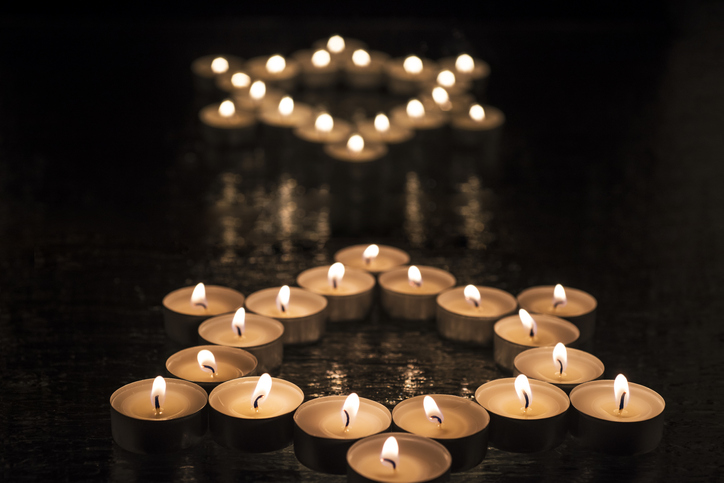 Cancelled in 2020 due to the pandemic, JSU will present its annual Holocaust Remembrance program on April 15, 6:30 p.m., virtually on Zoom. To attend, log in to the event at:
https://us02web.zoom.us/j/81266086834?pwd=ay9GbllKK25xaElWSkVkTStmZHVEUT09
The Holocaust Remembrance has been hosted on campus for nearly 40 years. Its goal is to honor the victims of the Holocaust and, through the power of education, prevent a similar tragedy from occurring again.
This year's speaker will be Ann Mollengarden, daughter of Holocaust survivor Dr. Robert May. Dr. May served as the program's speaker in 2015, assisted by Mollengarden. Born in Germany in 1926, his school and synagogue were burned during Kristallnacht in 1938. He escaped a month later through Kindertransport, a British program that allowed Jewish children under 17 to enter England as long as they could support themselves. His parents managed to join him in London two days before the war began and they emigrated to the US in 1940. His aunt and uncle, who sponsored his escape, both perished in Auschwitz.
First established in 1982 by the JSU Wesley Foundation, the Holocaust Remembrance is now organized by the Holocaust Remembrance Committee, which this year includes: Matthew Hill, English instructor; Karlie Johnson, assistant professor/reference librarian; Bethany Latham, professor/digital assets and special collections librarian; Russel Lemmons, distinguished professor of history; Jerod Sharp, SGA president; Kimberly Stevens, professor/senior catalog librarian; and Esta Spector, JSU alumna.
Learn more at www.jsu.edu/holocaust.