JSU Design Students Sweep the Birmingham ADDYs
03/04/2021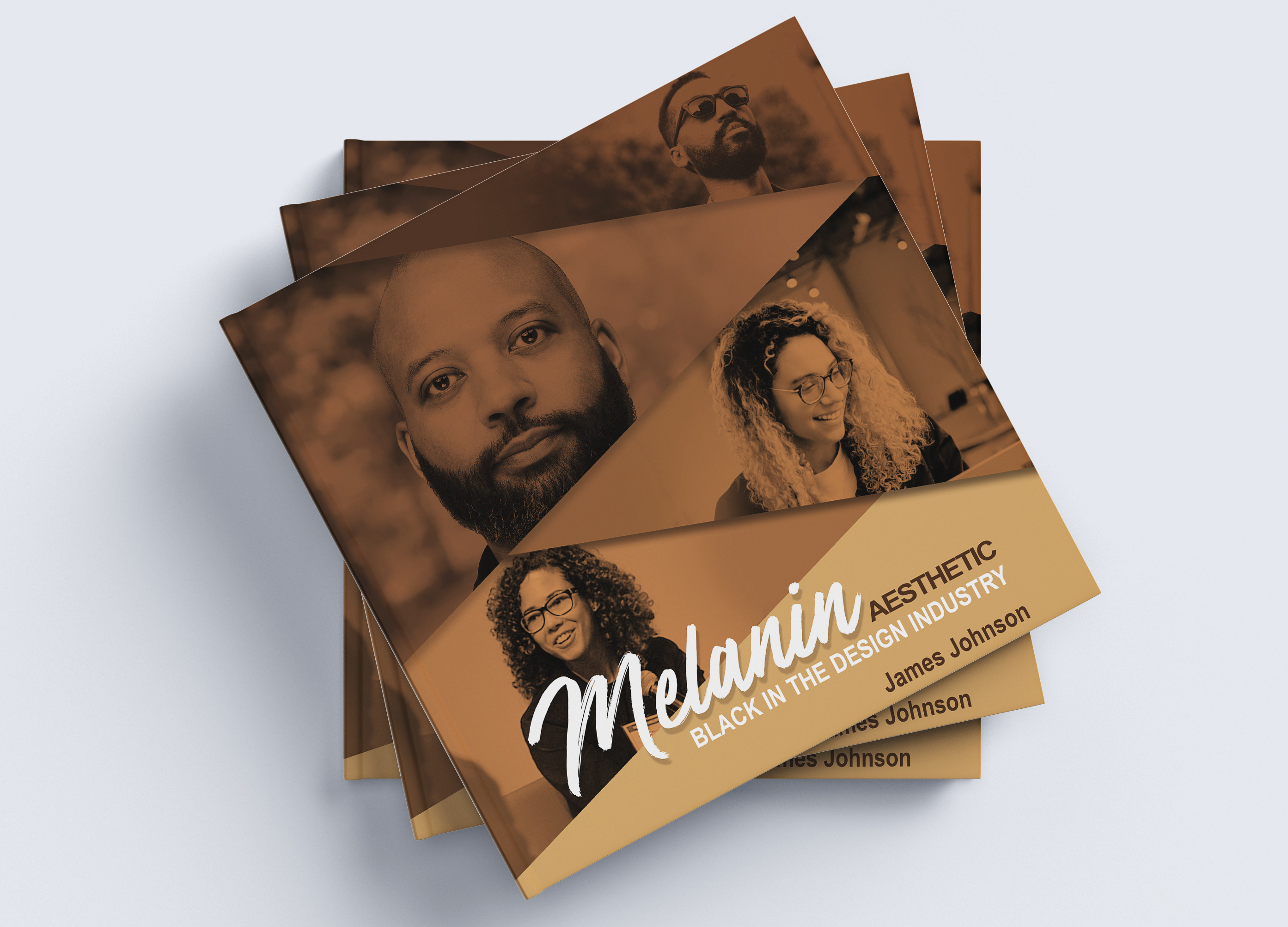 The top student award went to JSU's own James Johnson for "Melanin Aesthetic," a book featuring black artists working in the design industry.
JSU's graphic design students dominated the 2021 ADDY competition hosted by the Birmingham chapter of the American Advertising Federation (AAF Birmingham). Gamecocks won nearly half of the awards presented to students at the 63rd annual celebration honoring excellence in advertising.  
"This competition is a valuable opportunity for our students to have their work evaluated by working industry professionals," said Seth Johnson, head of the Department of Art and Design. 
Gamecocks won 9 of the 21 student awards, including Best in Show – which was presented to MFA student James Johnson for "Melanin Aesthetic: Black in the Design Industry," a book spotlighting successful black graphic artists. Winners include: 
James Johnson - Best in Show (Gold) for Book Design: Melanin Aesthetic
Hannah Jones - Packaging Design (Gold) for The Footstool Co., App Design (Silver) for LEAVE App, Logo Design (Silver) for Natural History Museum Los Angeles
Abby Deason - Package Design (Gold) for Titleist Packaging
Rylee Gober - Magazine Advertising Campaign (Gold) for Be Careful What You Wash With
Savannah Meek - App Design (Gold) for Scout App
Savannah Meek, Wing Mo and Lulu Hamissou - Packaging Design (Silver) for Scale vs Steel 
Courtney Sheffield - Point of Purchase (Silver) for Swingos
"To win nine different ADDY awards is a major accomplishment for our program and goes to show the quality of education we are offering at JSU," Johnson said. "Our art and design faculty do an incredible job in preparing our students to be successful in the industry."
Gold level winners will advance to the district competition, where they will compete against winning work from artists in Alabama, Georgia, Mississippi, Louisiana and Tennessee. District winners will advance to the national competition, ADMERICA, where JSU MFA graduate Stefanie Cobb won a national ADDY in 2020 for her thesis project.