University Monitoring Winter Weather
02/14/2021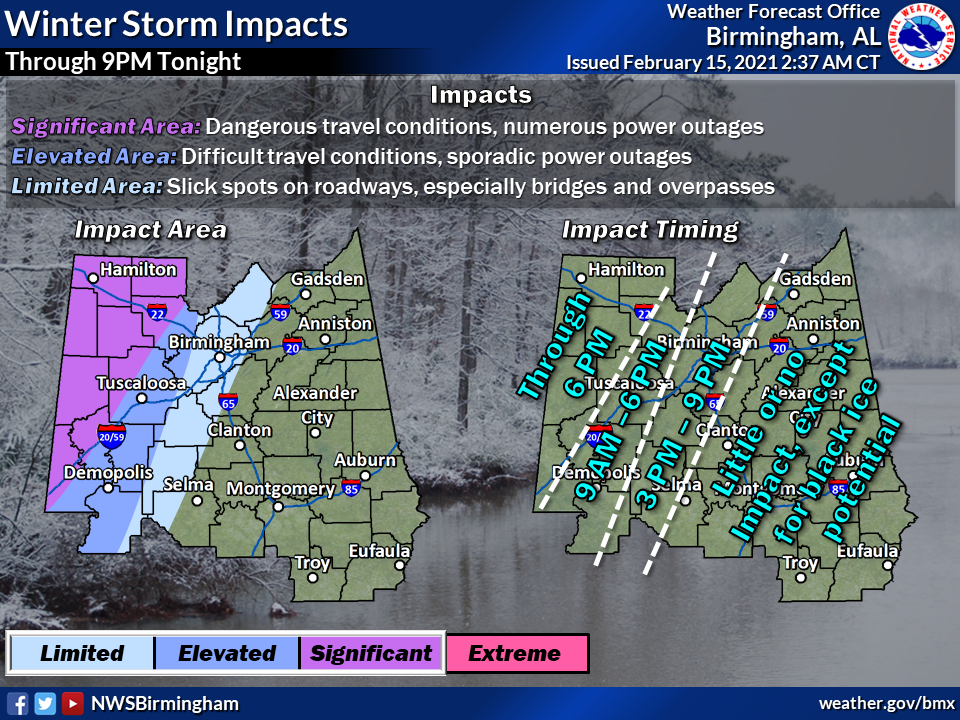 Winter weather graphic courtesy of weather.gov/bmx.
The National Weather Service has forecast winter weather conditions for parts of northwest and west central Alabama on Sunday night through Tuesday morning. At this time, the JSU campus is not expected to be impacted. However, with a slight shift in temperatures, hazardous conditions could develop.
Some surrounding counties may be impacted by this winter weather event. For those commuting to campus, please use caution when traveling as roads, bridges and overpasses could become icy. Monitor your local weather and check road conditions to make the best decisions regarding your personal travel.
JSU will continue to monitor the situation and send any updates via JSU Alert.