Nursing Faculty Help Administer COVID-19 Vaccinations in Community
01/07/2021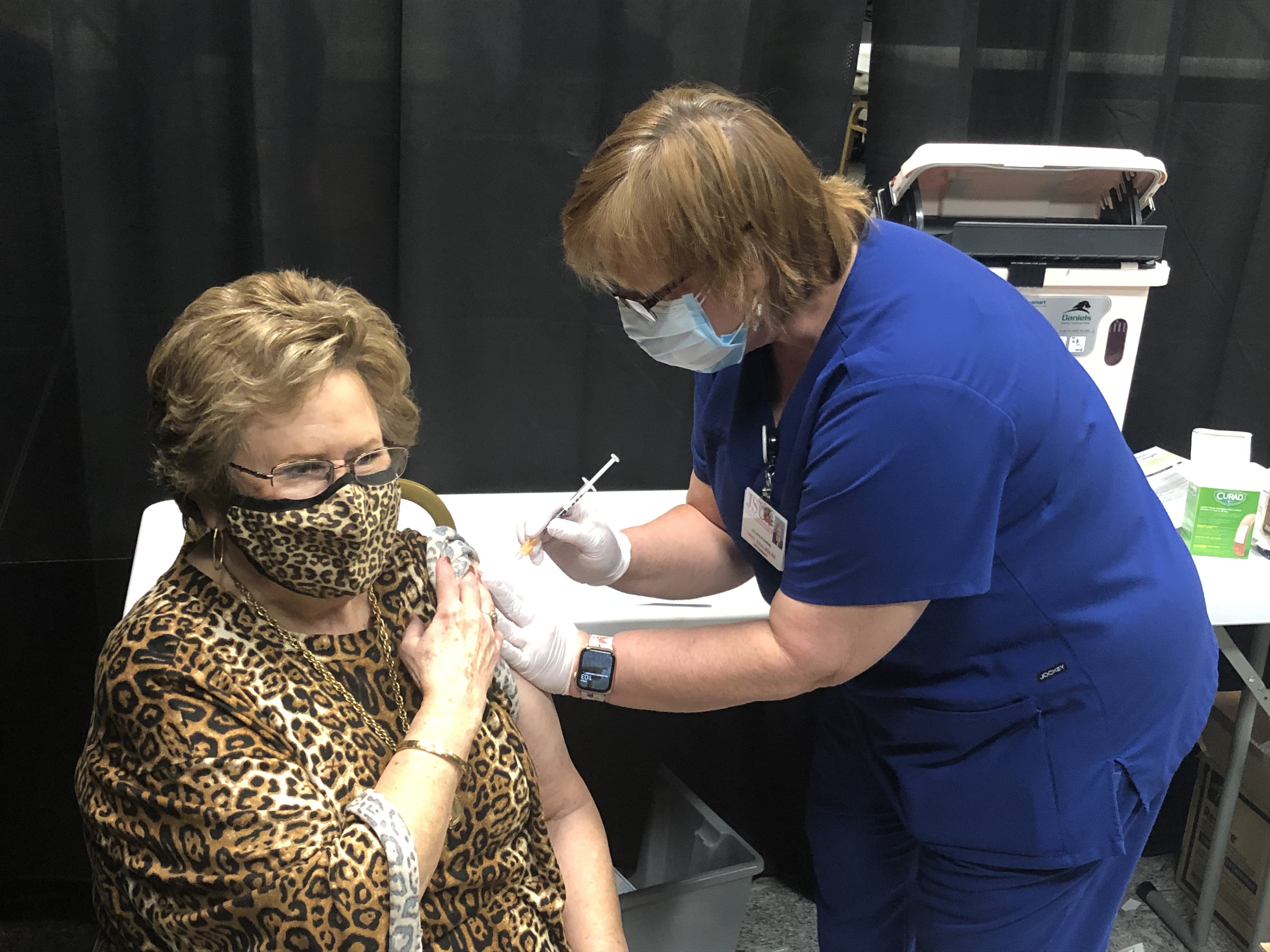 Tammy Killen, clinical instructor for JSU Nursing, administers a COVID-19 vaccine to a local resident on Jan. 6. Photo by Buffy Lockette.
JSU nursing faculty are spending the final days of their winter break volunteering to administer COVID-19 vaccinations in the community. 
Eleven nursing faculty are sharing their skills at the Calhoun County vaccine clinic at the Anniston City Meeting Center this week, where 2,900 healthcare workers, first responders and residents ages 75 and older are receiving the first allotment of vaccines provided by the Alabama Department of Public Health.  
"We cannot express how thankful we are for all the agencies and organizations that came together to serve the community," the Calhoun County EMA shared on Facebook on Jan. 6. "There were over 15 organizations within Calhoun County that dedicated their time and efforts to make this happen for the community." 
Dr. Betsy Gulledge, JSU's Chief Nursing Administrator, said the Department of Nursing plans to continue assisting with coronavirus vaccine clinics as needed in the coming months. Faculty and more than 350 qualified nursing students will be available to lend a hand throughout the spring semester. 
"The vision of JSU Nursing is to, 'empower exemplary nurses to care for anyone, anytime, anywhere'," Gulledge said. "At this moment, more than ever, this vision is our reality, and we are humbled to be a part of this community effort to control the pandemic."