JSU Appoints New Director of Government Relations
01/25/2021
Leigha Cauthen has been named director of government relations at Jacksonville State University, filling a position held for 13 years by Dr. Don Killingsworth before he became president of the university in June.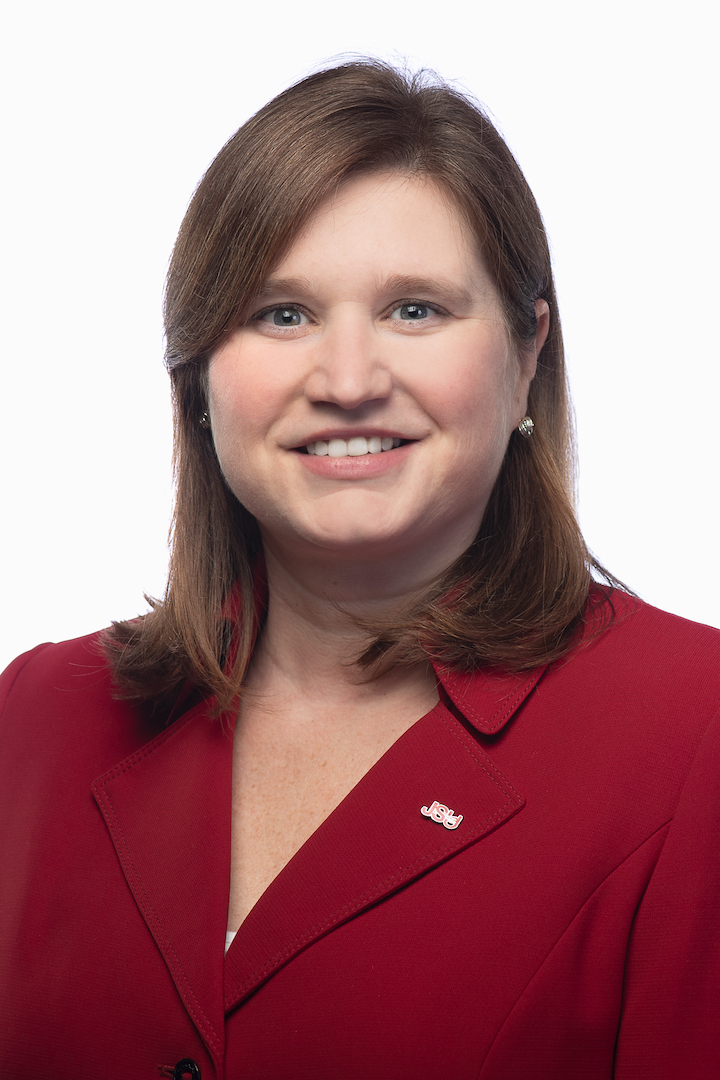 A Montgomery native, Cauthen enrolled at JSU after graduating from Montgomery Academy in 1999. During her time on campus, she was active in Freshman Forum, was a member of Zeta Tau Alpha sorority, served as a Gamecock Hostess for Athletics and worked at Stephenson Hall. She was also elected to Student Senate, in which she served as chief justice. She graduated in 2003 with a BA in political science. 
For nearly 14 years, Cauthen has served as executive director of the Alabama Agribusiness Council, a trade association that represents all aspects of agriculture in the state. Beforehand, she worked in statewide political campaigns across party lines. An active alumna, she has served as chapter president of the Central Alabama Alumni Association for nearly a decade and has traveled abroad with the Alumni Association to London, Ireland and Italy. She was named Young Alumna of the Year in 2010. She is also active in Rotary International.
In her new role at JSU, Cauthen will serve as liaison to city, county and state government units; evaluate pending legislation impacting higher education and advise the administration in developing responses; coordinate the university's legislative agenda in collaboration with the university president; develop and maintain strong professional relationships with public officials at the state and federal level; and promote a positive image of the university by representing the institution in community, state and regional activities. 
"Filling this position was bittersweet, as it is a role I have enjoyed serving in for most of my career," said Dr. Killingsworth. "Yet, I can think of no better person to take over the reins than Ms. Cauthen. She is a seasoned public affairs professional and a dedicated JSU alumna. I know she will do a great job and I am excited to have her onboard." 
Cauthen's first day of work was Jan. 19. She can be reached at 256-782-5278 or lcauthen@jsu.edu.