Political Science Launches Lecture Series on American Democracy
10/07/2020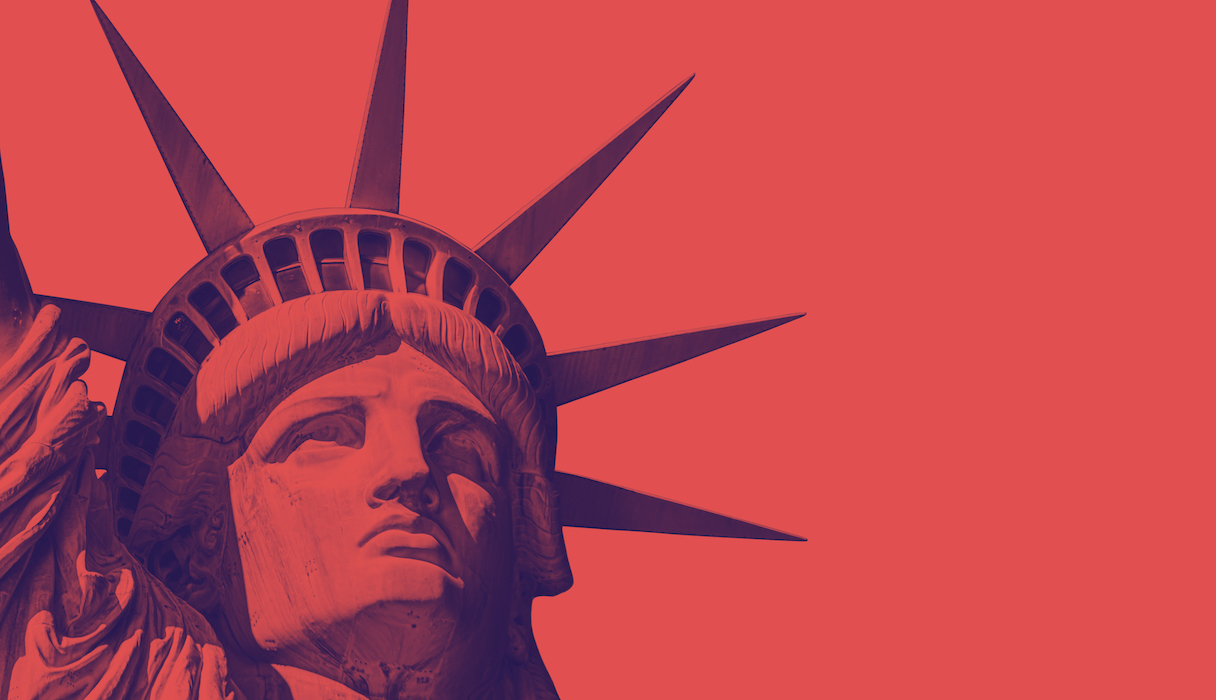 Just in time for a national election, the JSU Department of Political Science and Public Administration is presenting a grant-funded lecture series focused on American democracy.  
Funded by a grant from the Jack Miller Center for Teaching America's Founding Principles and History, the Tocqueville Lecture Series invites scholars, professionals and civic leaders to share ideas about liberty, equality and other concepts important in the founding and continuation of American government. 
"Educating ourselves, as average citizens, to be knowledgeable of the ideas and principles necessary for democracy is vital," said Dr. Ben Gross, assistant professor of political science and series organizer. "Democracy demands that we are experts in two areas - our profession and our civics. I decided to organize this lecture series to bring opportunities to our campus and community to reflect on what is the United States and how this can be preserved, maintained and extended."
The series is named in honor of French sociologist and political theorist Alexis de Tocqueville who, according to History.com, "traveled to the United States in 1831 to study its prisons and returned with a wealth of broader observations that he codified in 'Democracy in America' (1835), one of the most influential books of the 19th century. With its trenchant observations on equality and individualism, Tocqueville's work remains a valuable explanation of America to Europeans and of Americans to themselves."
The first installment in the lecture series will take place on Oct. 8, 7-8:30 p.m., virtually on Microsoft Teams, when Dr. Nicholas Buccola, author of "The Fire is Upon Us: James Baldwin, William F. Buckley Jr., and the Debate Over Race in America," will discuss his new book. The event is free and open to the public.
"Dr. Buccola had been working on 'The Fire Is Upon Us' for years," Gross said. "I first met him in 2016 and he was already working on the project. That his recent book is timely for 2020 is an indication that the principles and topics of his work are foundational to America and require our serious reflection." 
His speech for JSU will be the first in Alabama for the Oregon based professor and scholar. Buccola serves as the Elizabeth and Morris Glicksman Chair in Political Science at Linfield University, where he founded the Frederick Douglass Forum on Law, Rights, and Justice. In addition to his new novel, he also published 2012's "The Political Thought of Frederick Douglass: In Pursuit of American Liberty" and served as editor of "The Essential Douglass: Writings and Speeches" and "Abraham Lincoln and Liberal Democracy," both published in 2016. He serves as the book review editor of "American Political Thought" and his essays have appeared in scholarly journals including "The Review of Politics" and "American Political Thought," as well as popular outlets such as The New York Times, Salon, The Baltimore Sun and Dissent. 
"This grant is an amazing opportunity for our university, as it will allow us to bring in presenters that we otherwise would lack access to," Gross said. "It provides the chance for our students to have transformative experiences and our community the opportunity to reflect on what it values and why. In short, this grant will help JSU to provide the experiences intended of a university - to promote the free and open exchange of ideas." 
For more information about the lecture, visit the event page on Facebook.