JSU Drama to Raise the Virtual Curtain on "The Laramie Project"
10/23/2020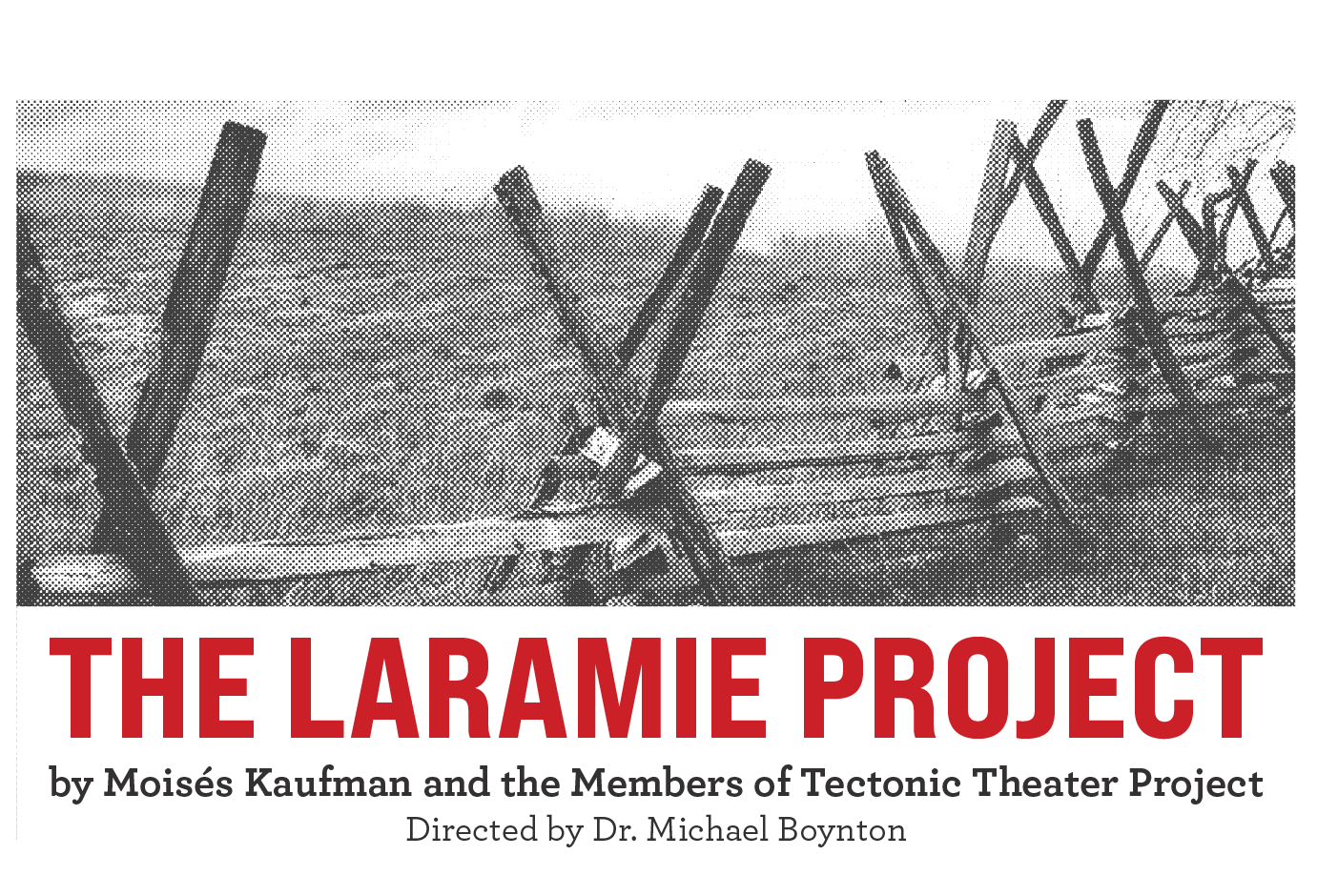 "The Laramie Project" will run Oct. 30-Nov.2.
Last spring, COVID-19 forced the cancellation of the JSU drama department's final performance of the year, the highly anticipated student-led production of "The Diary of Anne Frank." Unfinished sets were abandoned, incomplete costumes were left hanging on racks and actors walked away from roles they had been rehearsing for weeks.  
"As faculty, we could feel the heartbreak of our seniors who had their last show taken from them," said Randal Blades, head of the Department of Drama. "But in the end, I think it reminded us how much the creation of theatre is a part of our souls. Theatre is a calling, and to have it taken away just hurts."
While COVID-19 remains a reality intruding on daily life, students, faculty and staff in JSU Drama have found innovative ways to ensure that the show goes on. The department will raise the curtain on its first production of the year, "The Laramie Project," virtually this weekend. 
Blades and Dr. Michael Boynton, who is directing the show, attempted to make as many steps in the process as virtual as possible. Actors auditioned by sending in videos of their monologues and most rehearsals have been online. During the few rehearsals that had to take place in person, students maintained social distancing protocols and wore masks. 
"Our students have impressed me in the way they have adapted to what is not our normal process," Blades said. "Luckily, we live in a time where, through technology and by changing the way we do things, we can still tell stories that will inspire us and the audience experiencing them. We can still create a form of theatre that is powerful. And as theatre people, we are used to creating through adversity."  
"The Laramie Project" follows the aftermath of the murder of 21-year-old Matthew Shepard in Laramie, Wyoming. In October 1998, Shepard was brutally beaten and left to die on the plains outside of town because he was gay. Over the next year, playwright Moises Kaufman and a team of writers and actors from Tectonic Theater took six trips to Laramie, where they interviewed citizens of the town – some unconnected to the tragedy and some intimately involved. The stunning theatrical examination of the community's immediate reaction to the murder, and the underlying bigotry and hatred that enabled it, has since been seen by more than 30 million people around the world.
The JSU production has been pre-recorded and will be streamed on the "On the Stage" platform on Oct. 30-Nov. 2 for those who hold tickets as follows: Oct. 30, 7:30 p.m.; Oct. 31, 2:30 p.m.; Nov. 1, 2:30 p.m.; and Nov. 2 at 7:30 p.m. Tickets are $10 and available for purchase online. For more information, contact the JSU Box Office at 256-782-5648 or drama@jsu.edu.