81-Year-Old Stephenson Hall Gets Renovated and Repurposed
10/13/2020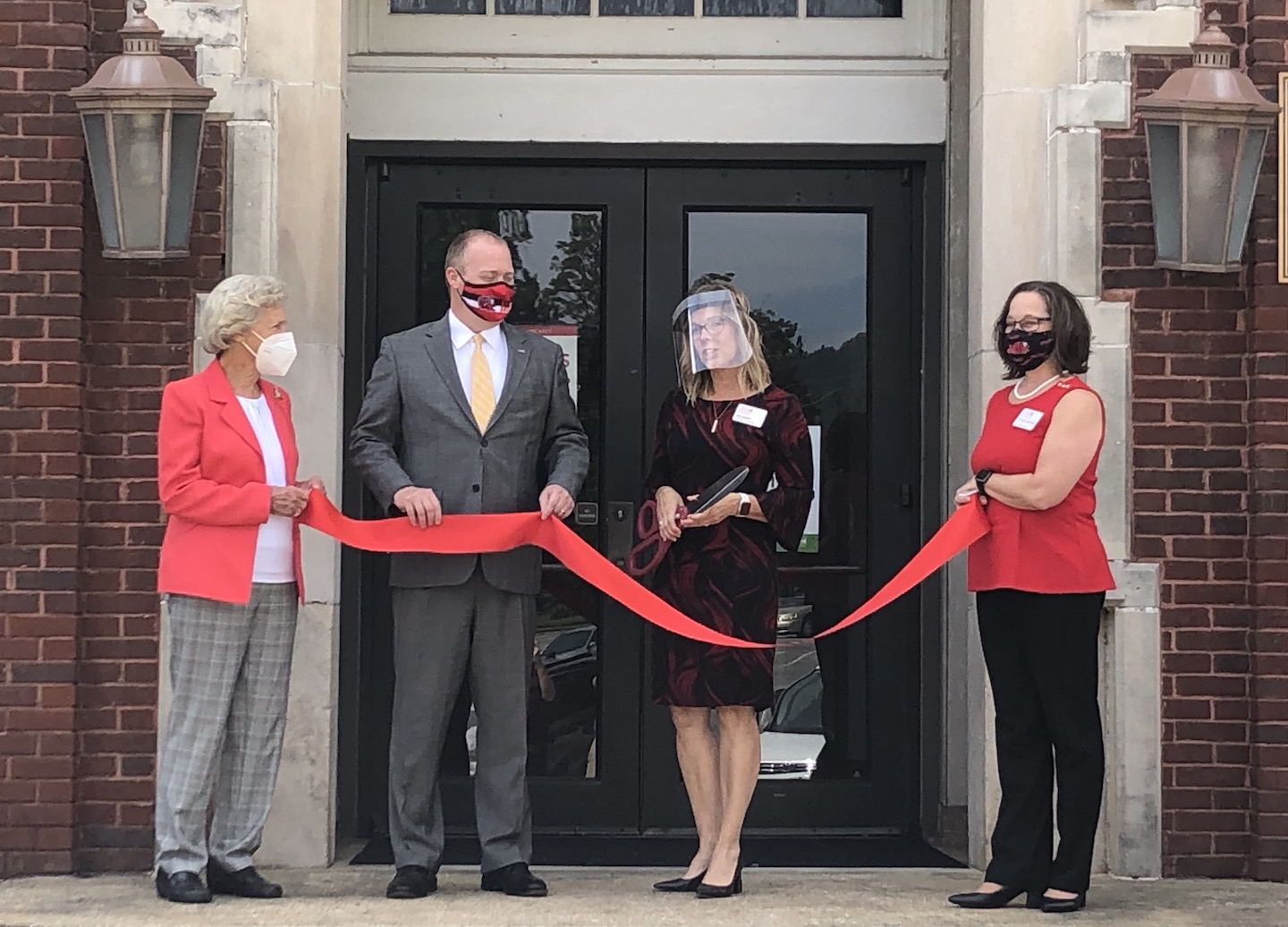 The Department of Kinesiology hosted a ribbon cutting ceremony at the renovated Stephenson Hall on Oct. 8. Pictured, from left, are Dr. Margaret Pope, professor emeritus; Dr. Don Killingsworth, president; Dr. Gina Mabrey, department head; and Dr. Tracey Matthews, dean.
One of JSU's historic buildings, 81-year-old Stephenson Hall, has been renovated and repurposed for the Department of Kinesiology and JSU Athletics.
Built in 1939 and originally christened "JW Stephenson Gym," the building was named in honor of Coach Julian W. Stephenson, who coached all sports offered on campus from 1919 to 1954.
Stephenson Hall was initially home to the university's health and physical education programs, as well as the Gamecock basketball team. In recent decades, it served as the campus gym for students, faculty and staff until the new Recreation and Fitness Center opened in January 2019.
Now, the facility's former basketball court has been transformed into an Athletic Sports Performance Center for the university's 17 intercollegiate teams. The 12,000-square-foot space features a weight lifting area, wall-to-wall rubber flooring and a 35-yard artificial turf.
The former racquetball courts and fitness rooms have been converted into a Human Performance Lab, academic classrooms and activity space for the Department of Kinesiology. With the department's offices now located next door at Kennamer Hall - between Stephenson Hall and the Recreation and Fitness Center - its students, faculty and staff now have a centralized location to work, study and play.