Drew Linn Appointed to Board of Trustees
09/24/2020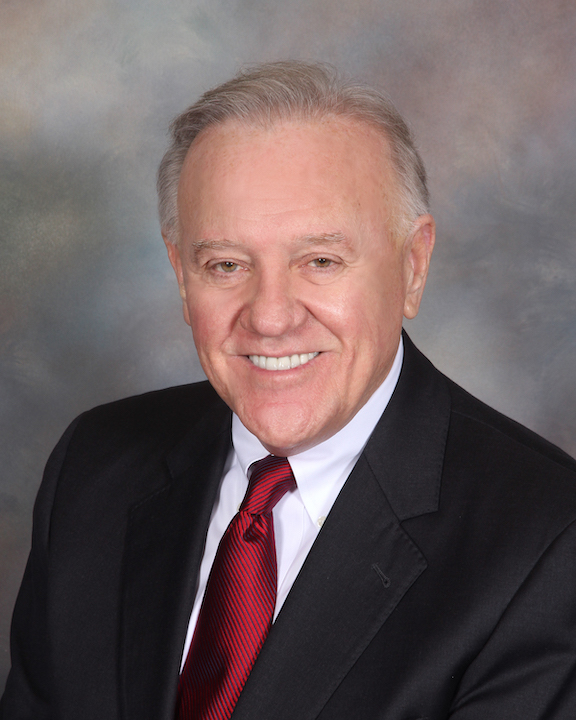 Gov. Kay Ivey recently appointed Drew Linn of Tuscaloosa to the Jacksonville State University Board of Trustees. He will represent the 7th Congressional District, filling a seat left vacant by Thomas Dedrick, Sr., who served a 12-year term on the board. 
Native to Jefferson County, Linn graduated from Birmingham's West End High School before enrolling at JSU. He earned a bachelor's degree in business administration from JSU in 1970 and began building and acquiring dealerships representing International Truck and Engine Corporation, Idealease and IC Bus. In 2010, Southland expanded further by adding a trailer division, representing Wabash, Transcraft and Benson. Southland Transportation Group has locations in Tuscaloosa, Montgomery, Homewood, Birmingham and Huntsville as well as associate dealerships in Pine Hill and Vernon. 
Linn is a member and former chair of the Alabama Trucking Association, which awarded him the H. Chester Webb Distinguished Service Award. He has also served on several Dealer Advisory Boards for Navistar. He has received numerous trucking industry honors, including IC Southeast Bus Dealer of the Year, International Dealer of the Year, International Circle of Excellence, and American Truck Dealer of the Year.
In addition to his new appointment to the JSU Board of Trustees, Linn has a long history of lending his business acumen in service to Alabama's colleges and universities. He served on the Alabama Commission for Higher Education (ACHE) from 2006 to 2015, spending his last year on the board as its chairman. He is also a member and former chair of the Foundation Board at Shelton State Community College and previously served on the University of Alabama's Center for Transportation's Advisory Board. 
In the community, Linn serves on the Board of Directors for West Alabama Bank & Trust and is a past member of the West Alabama Regional Commission. He has been a member of the Tuscaloosa Chamber of Commerce since 1978, which named him Business Man of the Year in 1997. He has also enjoyed participating in the City of Tuscaloosa's Adopt-a-School Program since its inception.  
"JSU has always been proud of Mr. Linn's accomplishments as an alumnus and we are honored that he has agreed to serve our institution as a member of the Board of Trustees," said President Don Killingsworth, Jr. "His vast business experience, understanding of Alabama higher education and love for JSU will make him a great addition to this excellent group of leaders working to move JSU forward." 
The next meeting of the JSU Board of Trustees will take place on October 20.