Doctoral Student Develops K-12 Suicide Prevention Program
09/24/2020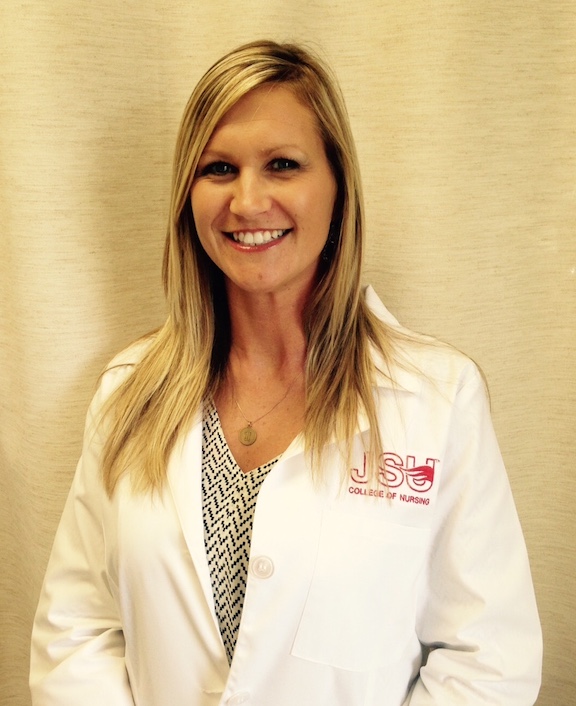 Wendy Holloway's first exposure to suicide was in college when a friend took his own life. The news, as it so often does, came as a complete shock. 
"On the outside, he was always happy and laughing with a big smile on his face," said the Doctor of Nursing Practice (DNP) student. "He had so many friends and was loved by many people."
This experience opened Holloway's eyes to the painful realities of suicide. As she progressed in her nursing career, she realized how prevalent suicide was among young people, especially in DeKalb County, where she lives. Inspired to address this issue, she has decided to focus her DNP project on suicide prevention.  
Holloway, who serves as an instructor at Northeast Alabama Community College, is developing a program to better train K-12 school teachers and staff on identifying potentially suicidal students so they may be referred to school counselors quicker for early intervention. The virtual simulation program will embody specific personalities, attitudes, medical and behavioral health conditions of students in crisis. 
Using a mental health simulation system called Kognito, Holloway's pilot program will train 125 school faculty and staff on identifying and understanding at-risk suicidal youth. Following the one-hour, online training program, participants will be asked to complete a short survey assessing their preparedness and confidence regarding assisting students with psychological distress. It will also track the number of referrals that were sent to the school guidance counselors.
Holloway has been awarded $4,000 grant from Alabama House Majority Leader Nathaniel Ledbetter and Sen. Steve Livingston, which she will use to purchase 125 Kognito licenses for participants. Rep. Ledbetter was tasked by Gov. Kay Ivey to lead an initiative to improve and expand the mental health services that state government offers citizens in Alabama.    
"I saw how important this mental health initiative is to both Representative Ledbetter and Senator Livingston and that is what led me to request funding from them," Holloway said. "Without this funding, the program would have been cost prohibited, and it would not have been possible to use the evidence-based virtual simulations."  
The timing of the project is especially important as suicide rates are on the rise in Dekalb County, which is only expected to worsen due to the negative impacts of COVID-19. 
"This is affecting our children's mental health and ability to deal with life stressors," Holloway said. "Through this project, if one life can be saved, it will be worth all the hard work, time and effort."