University to Offer Series of Courses Focused on Race and Social Justice
08/04/2020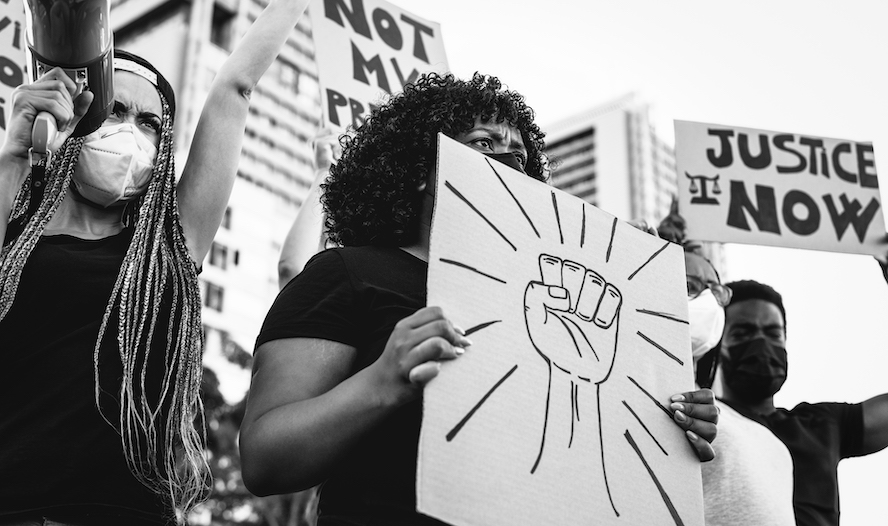 The university has established a series of courses aimed at addressing current events and trending issues, so that students may take advantage of faculty expertise, join others in critical analysis, collaborate to create solutions, and participate in academic debate about today's problems. 
Known as "Explore Seminars," the 100-level, 1-hour, graded courses will focus on current issues and trends. This fall, the theme is focused on multiculturalism and diversity. Students at any stage of their undergraduate career, from freshman to senior, are invited to enroll. They may decide to take one course to complete a one-credit requirement, or pursue up to three courses throughout their studies at JSU, exploring different issues and topics. 
"The Fall 2020 Explore Seminars offer numerous opportunities for students to learn more about diverse topics, from the musical 'Hamilton' to implicit bias in the classroom, from statistics in the media to hip hop to the Black Panther Party," said Dr. Staci Stone, dean of the School of Arts and Humanities, who is teaching a course on Black Women Voices. "While the fall seminars are themed in response to the Black Lives Matter movement, the theme will shift regularly to provide an avenue for students and faculty to engage in informed academic debate on issues facing our society today."
Students may enroll today in the following Fall 2020 courses: 
DR 195 Explore Seminar: Hamilton: Race and Representation 
Explore how telling the story of Alexander Hamilton through BIPOC bodies and voices alters the historical narrative. Discuss how "who lives, who dies, who tells your story" tackles issues of diverse representation, both on and off stage. Evaluate conflicting critical perceptions and how the history being made today alters our response, even to contemporary works. "This is not a moment; it's the movement!" 
Jennifer Luck, Monday 11:15-12:15, Room: TBA
EH 195 Explore Seminar: Writing for Social Justice 
#blacklivesmatter, #pridewasariot, #EnvironmentalJustice, #MeToo – Social justice movements rely on clear, concise messages to attract attention and create change. In this course, students will explore texts produced by social justice writers and use social media to create projects promoting social justice causes important to them.
Dr. Jennie Vaughn, Monday, 2:00-3:00, SC 127
EH 195 Explore Seminar: Lyric & Verse: Poetry, Hip Hop, and Race in America
In this course, students will discuss race and racism in America through their study of poetry and hip hop in order to create lasting and effective change and sustain support of anti-racist actions. 
Kimberly Southwick-Thompson, Tuesday, 2:30-3:30, SC 231
EH 195 Explore Seminar: Black Women's Voices
"We seek to create a world where everyone can look at blackness, and black people, with new eyes"--bell hooks. Explore key texts by Black women portraying what it means to be Black in the United States. 
Dr. Staci Stone, Wednesday, 2:30-3:30, SC 124
FLM 195 Explore Seminar: Black Looks
A historically sweeping course that examines the daring black film artists who have earned a place in Hollywood history.
James Sharpe, Wednesday, 12:30-1:30, SC 334
HY 195 Explore Seminar: Organizing Rage: The Black Panther Party and Black Self Determination
Founded in Oakland in 1966, the Black Panther Party for Self-defense became the most widely recognized black militant political organization of the era, and perhaps the most misunderstood. This course explores the history of the party and the extent of its reach in urban society in the 1960s and 1970s, as well as its relevance today.
Dr. Gordon Harvey, Monday, 3:30-4:30, SC 320 
INS 195 Explore Seminar: Doing a Double Take: Racial Perceptions, Newspapers, and Public Opinion
"If you're not careful, the newspapers will have you hating the people who are being oppressed and loving the people who are doing the oppressing"-Malcolm X. In this course, explore how newspapers and other popular media significantly shaped America's racial history and public opinion. Discuss how racist rhetoric and images fueled racial stereotypes and perceptions. Learn how to uncover racial bias and information in order to construct anti-racist narratives in today's society.
Karlie Johnson & Charlcie Vann, Tuesdays, 1:00-2:00, Room TBA
MS 195 Explore Seminar: Critical Insight into the People Behind the Numbers
Students will learn to critically investigate claims made in news articles concerning statistics, especially those around socioeconomic and demographic statistics. The focus will be on critically thinking about the methodology, sampling methods, or other factors which might influence reported outcomes.
Dr. Jason Cleveland, Monday, 10:00-11:00, AH 216
MU 195 Explore Seminar: Today's Classrooms: Implicit Bias and Its Effect on Black Males and Females
This course seeks to open the dialogue among students as to their experiences with implicit bias in the music classroom. In this course the concept of implicit bias as an unconscious set of beliefs or attitudes which influences one's behaviors or decisions will be examined. For example, does one's race restrict one's music choices, performance techniques, conducting or marching styles? Do teachers box you in based on preconceived notions? Although implicit bias will be mainly examined in music instruction, other subject areas will also receive attention.
Dr. Renee Baptiste, Tuesday, 2:30-4:30, MH Room TBA
SY 195 Explore Seminar: How to Be an Antiracist
Denial is the heartbeat of racism, beating across ideologies, races, and nations" --Ibram X. Kendi. In this course, we use contemporary readings and discussion to better understand, evaluate, and learn how to take action to dismantle systemic racism in our society. 
Dr. Brianna Turgeon, Wednesday, 1:00-2:00, Room TBA