Special Tuition Rate for Military Students
08/17/2020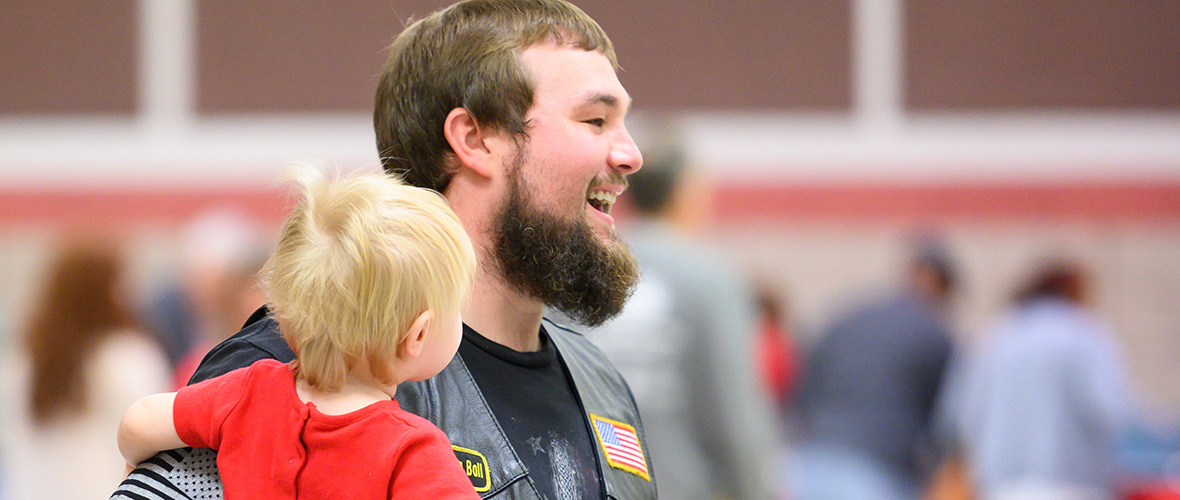 It's a conversation Justin Parker figures he's had at least once a week, if not more, throughout his four years working at JSU.
"I hear it all the time," said Parker, JSU's director of Military and Post-Traditional Student Services. "What's it going to cost me out of pocket to come to JSU?"
Through the US Military's Federal Tuition Assistance Program, active Service Members – including Active Duty, National Guard and Reserves – receive tuition funding in the amount of $250 per credit hour. Yet, few colleges and universities charge that amount.
To make college more affordable for Service Members, JSU has initiated a Military Tuition Rate. It will significantly lower the out of pocket expenses for Service Members who do not have full military tuition funding or have transferred their VA Education Benefits to family members. Under this program, active Service Members seeking either undergraduate or graduate degrees are charged a fixed $250 per credit hour rate for both online and in-person classes.
JSU is one of only three universities in Alabama to offer this type of specialized tuition.
"It's a way for the university to honor our commitment to Service Members," Parker said. "That's what JSU is all about."
This specialized rate cannot be used in conjunction with any other institution scholarships, aid or tuition assistance. To qualify, service members must apply for Federal Tuition Assistance benefits through their branch of service, and then upload the approved Tuition Assistance Authorization Form to Military Student Services online at www.jsu.edu/post-trad.
"There's no downside to this," Parker said. "It will bring so many dedicated, hardworking, adult learners with amazing life experiences to this campus and our classrooms. It's a benefit for everybody."
For more information, contact Justin Parker at parker@jsu.edu or 256-782-8839.