Bluegrass on the Rim Goes Virtual
06/04/2020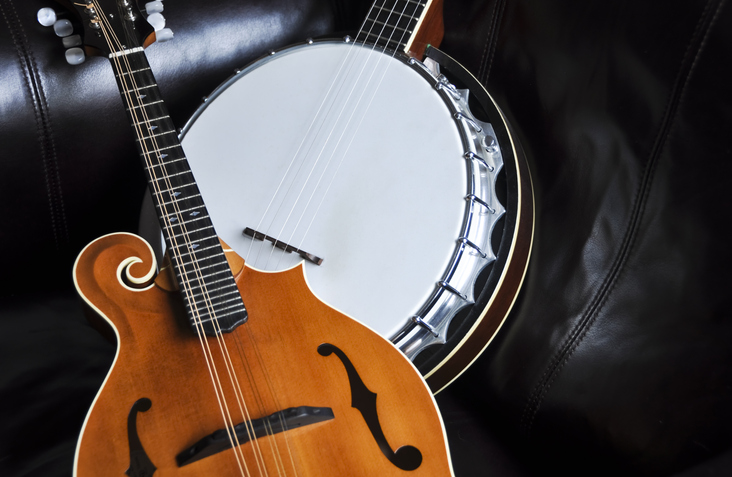 Take the boredom out of quarantine by watching the 7th annual Bluegrass on the Rim concert on Saturday, June 13 - virtually! 
Presented by the JSU Canyon Center, the free online music festival will feature renowned Nashville recording artist Megan Mullins, as well as popular bluegrass bands Foggy Hollow Revue and Valley Road.
"Nothing is better than to sit under a summer sky, with family and friends, near the river and with bluegrass in the air," said Canyon Center Director Pete Conroy. "Since that's not happening, we lined up some VIRTUAL Grass. With our truly awesome talent, high-definition video, multi-channel recording, and some funny stuff, we hope it will be the next best thing to being there!"
Due to the possibility of infection, a live show at the Canyon Center isn't possible in 2020. Notably, this year's concert will be dedicated to front line workers, first responders and all of those impacted by COVID-19.
"We hope that folks will take the time to relax and sit down behind their favorite screens for some good old fashion summer fun," said event Master of Ceremony Glen Williams. "Bluegrass on the Rim is a great tradition and I'm so glad it won't be lost in 2020."

You can experience the event via the Canyon Center Facebook page @littlerivercanyoncenter beginning at 5 p.m. The show is free, but donations are appreciated. Viewing will be available on demand, so listen at your leisure anytime, enjoy, and don't forget to share the show!
THE TALENT
Megan Mullins is an American multi-instrumentalist/ songwriter/recording artist. She began to learn several instruments as a toddler, and by age 3 was performing between 100-200 shows a year with her family band - winning a multitude of fiddle contests across America. Equally well versed in classical music, she became a frequent featured soloist with the Fort Wayne Philharmonic as a teenager. Her own personal playing style melds bluegrass, classical, Celtic and contemporary country for something uniquely its own. She'll be joined by her brother, Marcus Mullins.
Foggy Hollow brings a unique blend of musicians from several genres, all of whom hail from and live in the foothill area of the Appalachians. Not only do they have a love for the traditional tunes, they also have put together a vast blend of musical backgrounds. Check out a video here. 
Valley Road has been a regular for Bluegrass on the Rim, starting out with one goal in mind: to have a great time picking good bluegrass music.  "From big-time festivals to small country churches, we've tried to maintain that idea in everything we do," said guitarist Jonny Goss.  "We hope to provide the best entertainment we can  while keeping Christian family values at the forefront." Read more about Valley Road here.