Marching Southerners "Band" Together to Thank University
04/09/2020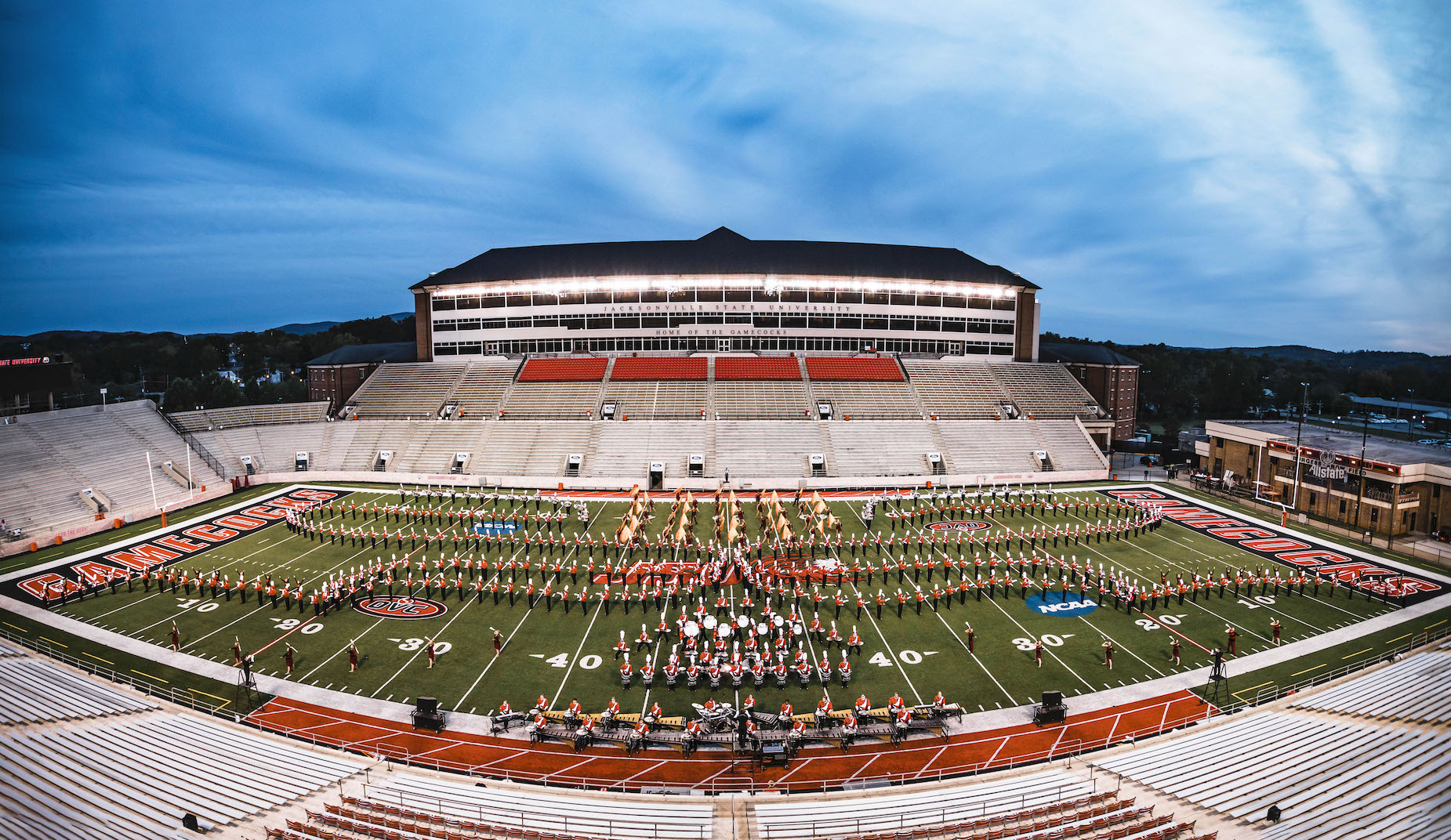 Students at Jacksonville State University have found a unique way to thank the university's administration, faculty and staff for working to keep them safe during the COVID-19 pandemic. Members of the university's famed marching band, The Marching Southerners, came together online for a virtual performance of "Salvation is Created." Listen on YouTube here.  
More than 130 brass and woodwind players sent clips of themselves playing the band's traditional warmup song to band director Dr. Ken Bodiford for the compilation video. Written as a choral work in 1912 by Russian composer Pavel Tchesnokov, the piece was arranged for the band in the 1970s by former director Dr. David L. Walters and has been part of its warmup repertoire for more than 40 years. High school bands across Alabama have also adopted the song as a warmup piece.
"We have remained in touch with the band students and they keep saying how much they miss playing together," said Dr. Bodiford. "One thing the students have been saying is how great the administration has been at keeping them informed and how hard the faculty have worked to communicate with them as their classes were converted online. You hardly hear that kind of thing from students, so we discussed it and they decided they wanted to dedicate the performance to the administration, faculty and staff." 
Bodiford said the coronavirus has forced the band to rethink its audition process for 2020. Normally the drum line, color guard, and Marching Ballerinas dance line participate in audition camps in May. This year, they are auditioning initially by video. Brass and woodwind players always audition at rookie camp, which is scheduled for July 31, before regular band camp starts Aug. 2. 
The band is also planning a virtual performance of another of its traditional songs, "I'll Fly Away," to include Southerners alumni. More information will be shared on Marching Southerners' social media in a few weeks for those who wish to participate.