International House Recognizes Outstanding Students
04/20/2020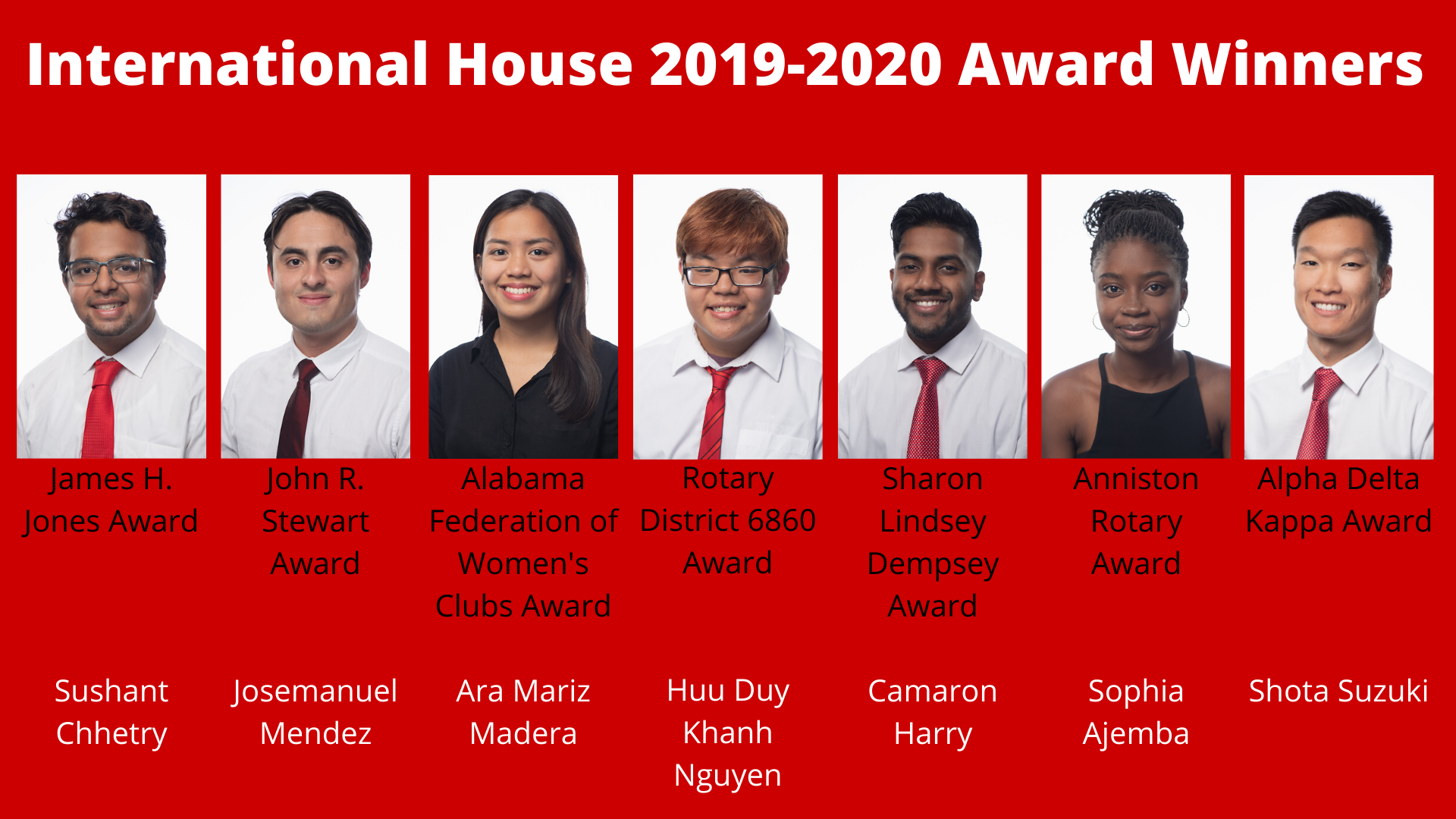 International House 2019-2020 Award Winners
The JSU International House and Programs hosted its annual awards program virtually on April 17 to recognize its students' outstanding achievements. While its traditional banquet, sponsored by the International Endowment Foundation, has been postponed to Fall 2020 due to COVID-19, the program used Facebook Live to announce award recipients before the end of the academic year. 
The honorees included:
The James H. Jones Award: Sushant Chhetry, Nepal  
The John R Stewart Award: Josemanuel Mendez, Guatemala 
Alabama Federation of Women's Club: Ara Mariz Madera, The Philippines 
District Rotary Scholar (Spain-Hickman Estess): Huu Duy Khanh Nguyen, Vietnam  
The Sharon Lindsey Dempsey Award: Camaron Harry, South Africa 
Anniston Rotary Award: Sophia Ajemba, Democratic Republic of Congo 
Alpha Delta Kappa Award: Shota Suzuki, Japan
Charles (Ed) Isom received the Clay and Betty Award for his lifelong friendship and work with International Endowment Fund. 
If you missed the event, view the video on the JSU International House Facebook Page.
The JSU International House is a global learning and living community that strives to contribute towards the globalization of the campus and local community, with the motto "Know one another, and you will love one another." Currently, 21 different countries are represented in the house, including the United States.