Auditions Rescheduled for Marching Ballerinas
03/26/2020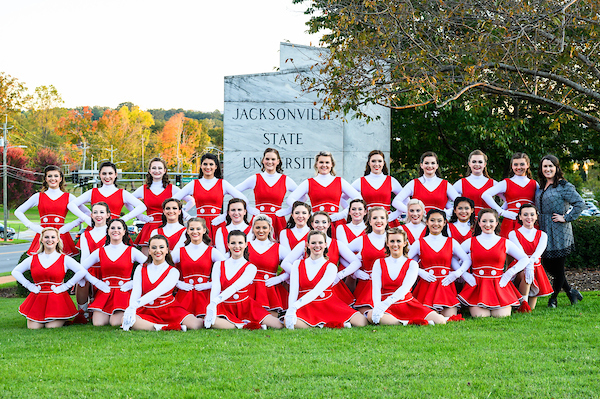 Right now, aspiring Marching Ballerinas should be getting ready for tryouts next week. Instead, due to COVID-19, auditions have been postponed to May 23-24.
Each spring, dozens of young women try out for the South's most beloved college dance line, the JSU Marching Ballerinas. Candidates are made up of high school seniors, JSU students, transferring college students and returning Marching Ballerinas. 
Aspiring Ballerinas must complete an online audition profile by May 15, 11:59 p.m., to receive audition material. Audition dances will be sent via email on May 16. Candidates will learn the material on their own before clinic/audition weekend. 
Clinic Day will be held May 23. Check-in will begin at 8:30 a.m., with clinic held from 9 a.m. to 4 p.m. During clinic, audition material will be reviewed and additional material learned. Final auditions will take place on May 24, starting with a review in the morning, a break, then final auditions beginning at 1 p.m. For complete details, please email Marching Ballerinas coordinator, Noelle Stovall, at nstovall@jsu.edu.