Campus Mourns Former University Librarian
02/17/2020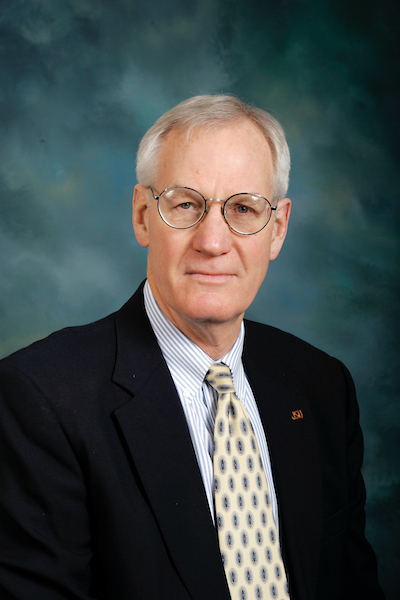 The university is mourning the passing of William J. Hubbard, who served as professor and University Librarian of Houston Cole Library for 20 years.
The Detroit native graduated from Dartmouth College, where he played football and hockey, and went on to earn a Master of Library Science degree at SUNY-Geneseo. He worked in libraries at SUNY-Fredonia and Virginia Tech, as well as at the State Library of Virginia, before coming to JSU in 1988.
Upon arriving on campus, Hubbard's first project was to lead the computerization of the library. In 2005, the Alabama Library Association named him Eminent Librarian of the Year. He retired as professor emeritus in 2008, but continued to work for the university as a part-time editor.
"Mr. Hubbard was an outstanding leader, faculty member, mentor and librarian," said John-Bauer Graham, current dean of the library. "His dedication to the mission of the HCL shaped both the library's collections and faculty and staff into one of the top academic libraries in the state. He expected the best from the information resources we collected to the level of service needed to provide them to our patrons. But most importantly he cared for, tended to, and truly valued the librarians and staff members that had the privilege to work for him." 
Graham continued, "At his retirement party, long time graduate dean, William Carr, spoke about him and relayed the story of how he was possibly the best hire our university has ever made. For all that he has done, and for the legacy that he has left for this library, our university, myself, countless other library faculty and staff, students, teaching faculty and more – I don't think that I could agree more. He was a forever scholar, he was my mentor, he was my friend and the entire academic library community is saddened by our loss."        
Hubbard is survived by his wife of 57 years, Barbara, and four sons and seven grandchildren. In lieu of flowers, the family requests that donations be made to JSU's Library Fund for Excellence. Online condolences may be offered at www.klbrownmemorychapel.com.