JSU Admissions Plans Numerous Enrollment Events for Spring
01/24/2020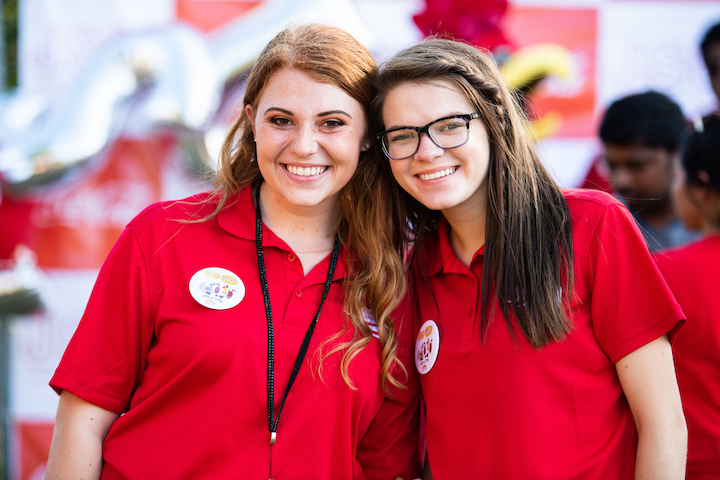 Enrollment continues on the upward trend at JSU, soaring past 9,000 students for the first time since 2012 this fall and early numbers point to an increase this spring. Keeping the momentum going, JSU Admissions has several events planned for spring to recruit new students to join the JSU family. Mark your calendar for the following events and share with the future Gamecocks in your life.
Preview Days
March 14 and April 18, 1-5 p.m., Starting at Pete Mathews Coliseum 
JSU's Preview Day is an excellent opportunity for prospective students to visit campus and see what being a Gamecock is all about! Participants will take campus a tour, explore majors during academic browse sessions, and learn about admissions and financial aid. 
FAFSA Nights
Jan. 30 and April 2, 4:30-7 p.m., Ayers Hall, Room 335
Staff from JSU's Office of Financial Aid will be available to assist current and prospective students with completing their FAFSA applications, as well as answering financial aid and scholarship questions. 
Accepted Student Days
Feb. 7 and March 6, 9 a.m. to 4 p.m., Starting at Leone Cole Auditorium 
Accepted Student Day is an exclusive event for students who have been accepted to JSU as first-year students/freshmen. This is a day for future Gamecocks to celebrate their acceptance, get information on their next steps and connect with their academic departments.
Transfer Night
Jan. 30, 4:30 p.m., Pete Mathews Coliseum 
Transfer Night is a fun event where future transfer students can connect with JSU staff and current JSU transfer students, have questions answered, and catch a JSU basketball game! 
Next Step Nights
Jan. 23, JSU's campus; Feb. 13, St. Clair County; Feb. 20, Madison County; Feb. 27, Floyd County, Ga.; March 17, JSU's campus
Next Step Nights are an opportunity for incoming students to get assistance from JSU professionals with their next steps, such as FAFSA completion, housing applications, orientation registration, etc. 
Are you a current JSU student passionate about helping others join the JSU family? Apply to become an Ambassador. Applications open Jan. 28 and there will be an interest meeting that evening at 5 p.m. in Ayers Hall, Room 12.