Beyond the Ivory Tower: Spotlight on Houston Cole Library
01/25/2020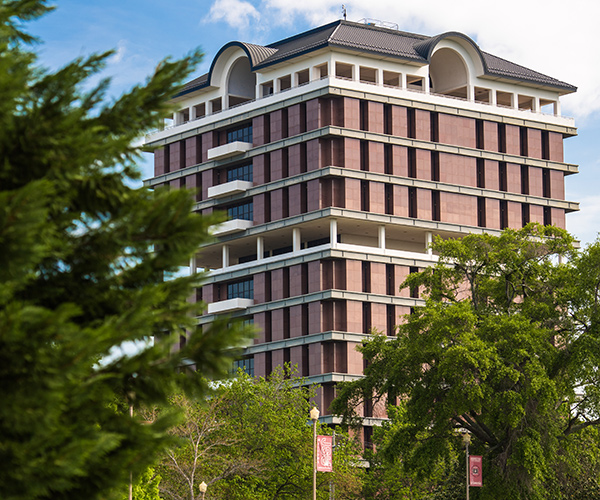 Jacksonville State University's Houston Cole Library is home to more than 1.1 million titles, a collection making it one of the South's best academic libraries.
---
John-Bauer Graham knows that look.
"One of the most common surprised looks we encounter when talking with patrons," he said, "is when they learn that we the librarians actually went to school for this."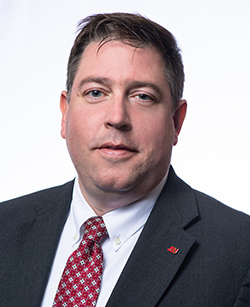 Graham, who serves as professor and dean of Library Services at Houston Cole Library, is understandably proud of the 16 faculty members who serve JSU's library.
"We all possess an American Library Association accredited master's in library and information studies – or its equivalent," he said. "There is such a thing as library school, and we all went and passed with – relatively – flying colors. Students and faculty should understand that we are dedicated to our profession and our role to assist them with their library and information needs."
Yet the confusion extends beyond campus.
"One of the questions I get a lot is 'Dean? Dean of what?'" Graham said, "I don't even know if my mom fully understands what it is I 'dean' and I've been working at JSU for 23 years now."
During Graham's tenure as dean, the Houston Cole Library has consistently ranked among JSU's highest academic support services for student satisfaction in both the Graduating Senior Survey and the Graduate Exit Survey.
"It means a great deal to us that our students recognize our role and our worth," Graham said. "We also have a great many faculty and administrators across campus who are library advocates and supporters. For all of them, we are most grateful."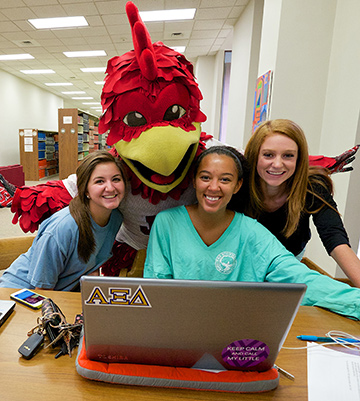 Graham wants to make it clear that the library is intended to be the hub of the JSU campus and the Jacksonville community. Consider that between April 4, 2018 and Aug. 8, 2019, more than 600,000 people visited the library. Of those, 44,516 were in August 2019 alone.
"There is no other place on campus that provides both a life-changing and more diverse setting," Graham said. "Knowledge, curiosity, discovery and the yearning to want to simply learn provide the life-changing experiences. The information kept within these walls and in our e-resources represents that diversity."
Houston Cole Library's role within the community took on even greater significance during the March tornado that destroyed so much of campus in 2018. Library faculty and staff served meals, helped paint new buildings, cleared roadways and opened their homes to others in need.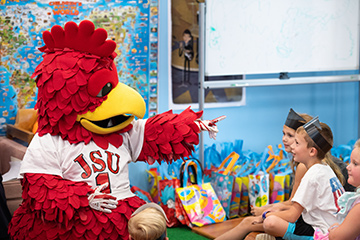 "Picture the stereotypical librarian – with the bun in the hair and glasses and telling folks to be quiet," Graham said. "After the storm, that librarian had on a hard hat, gloves and a chainsaw in their hand helping clear the streets in the neighborhoods behind our building. How people came together after the storm, and everything my faculty and staff did to assist in the rebuild, are thankfully my most vivid memories."
Despite sustaining major damage to its roof and upper floors, the library was one of the first campus buildings to reopen after the storm. Since it had power and internet access, it became a shelter of sorts – giving refuge to its surrounding neighbors who may have lost power, water or other utilities.
"I was most proud of my faculty and staff and their insistence to help," Graham said. "They agreed to come in and work our regular hours as soon as we were able. They knew people would need a place to come in and check their emails, call an insurance agent, let their family know they were ok or just catch a breath from the endless sounds of the chainsaws and construction."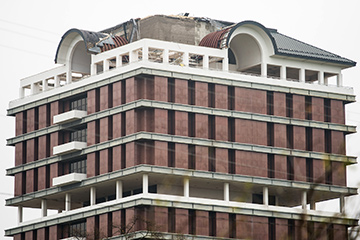 In the storm's aftermath, Houston Cole Library also became the temporary home to several programs whose buildings were damaged, including the Department of Nursing as well as the music and English departments.
The library is home to more than 1.1 million titles, a collection making it one of the South's best academic libraries. Students and faculty from peer institutions regularly request inter-library loans of materials only found on JSU's campus. It is also one of the nation's Federal Depository Libraries, offering federal government publications to the community.
The Houston Cole Library's diverse collection provides a surprising, overlooked resource: Equality.
"It is information void of prejudice, as persons are free to choose the information they wish to acquire knowledge upon," Graham said. "Everyone is equal in the stacks of a library as each book and resource has its reader just as every reader has their book and resource."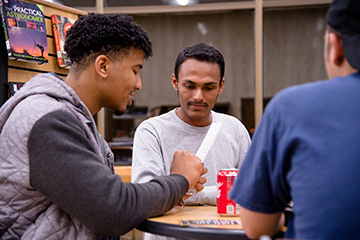 Yet, Graham fears that the library and its sources aren't fully understood by all who cross its threshold, a reality that he takes full responsibility for. Changing that begins with changing what the mind conjures when imagining what a library is. To that end, the library has worked to rebrand its image through special programs such as renting out ukuleles to those wish to learn to play an instrument or hosting lively tailgate parties during football season.
The library opened a Children's Corner on its fifth floor in 2017 for the community. This dynamic, colorful facility is designed to foster a love of literature and reading and promote literacy among children of Northeast Alabama. It hosts a free education program, JSU College for Kids, each summer.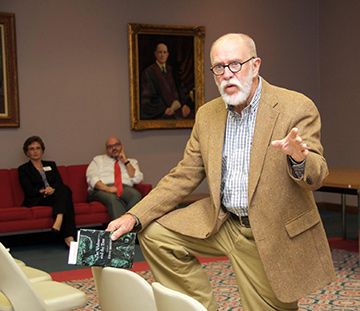 "We aren't the stuffy, closed stack library that some faculty members might recall from their graduate school days, nor are we the one-room media center or public library that some of our most current students understand," Graham said. "We are a complex and vibrant part of the college experience and a fixture in the community."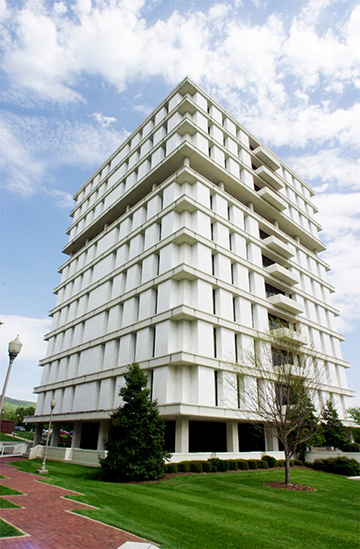 About the photos, from top: Houston Cole Library's Dean of Library Services, John-Bauer Graham. JSU mascot Cocky hangs out with students during a study session, and visits with young scholars attending HCL's Kids' College. The heavily damaged roof of the Library on March 20, 2018, the morning after the campus took a direct hit from an EF-3 tornado. Students participate in Gaming Night at the Library, an evening designed to help the campus relieve stress during finals week. Author Sonny Brewer presents in Fall 2015 as part of the Friends of the Houston Cole Library's author talk series. The Houston Cole Library with its original marble facade, which was replaced with red granite in 2001.
---
Would you like to support the academic and community-building pursuits of the Houston Cole Library? Why not join the Friends? The Friends of the Houston Cole Library help sponsor programs at the library and played a vital role in the construction of the Children's Room. For the $30 annual membership fee you can participate in the enhancement of the library, borrow books and materials (even if you are not a JSU student or employee), and attend all Friends sponsored programs. To learn more visit the Friends of the Library website.