JSU Jazz Ensemble to Perform in New Orleans
12/11/2019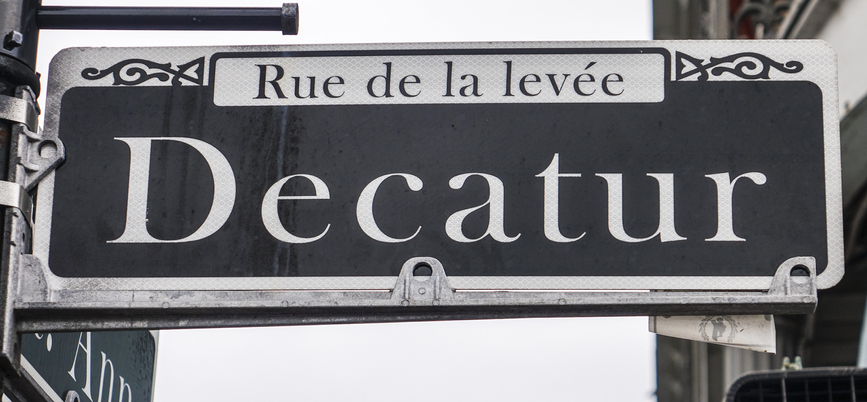 The most important performance in the history of JSU's Jazz Ensemble I will take place on January 10, 2020, when the group will travel to New Orleans to perform at the Jazz Education Network's International Conference. JSU is the only Alabama university invited to perform. 
The 18-member ensemble will perform for roughly 600 people in a prime spot on the last day of the conference, said director Andy Nevala. 
"I've attended these conferences a lot, so for us to get picked – it's probably the biggest moment of my career at JSU and for the program itself," Dr. Nevala said. "Just about every collegiate band director tries to get selected to this conference. It's prestigious. They usually don't choose colleges our size, so it was a wonderful surprise."
The annual Jazz Education Network (JEN) conference hosts thousands of jazz musicians, educators, lecturers, historians and scholars from around the world for a week's worth of symposiums on the state of jazz as well as performances from a constellation of jazz greats.
JEN is a global community that inspires collective improvisation in music, action and word. Its annual gathering fuels the conversation as students, teachers, pros and enthusiasts connect, learn and jam to contribute to the distinctive art form called jazz. 
To be among such company will give JSU students a once-in-a-lifetime opportunity to network and learn more about their shared passion for music while also proving to the world what kind of talent JSU has produced.
"Our top jazz band is as good as any collegiate band in the country," Nevala said. "It's taken us a little while to get there, but we play just as well – the talent level is just as good as anywhere, and it's finally being recognized."
Jazz Ensemble I is JSU's premiere jazz performance group. Members are selected by audition and students from any major are invited to try out. The performance schedule includes several campus and community concerts each semester in addition to performances around the Southeast.
Famed band leader and historian, Wynton Marsalis, has said "jazz music is America's past and its potential, summed up and sanctified and accessible to anybody who learns to listen to, feel and understand it. The music can connect us to our earlier selves and to our better selves to come. It can remind us of where we fit on the timeline of human achievement, an ultimate value of art." 
It was with this sentiment that the JSU ensemble chose its theme for its JEN performance. The Gamecock musicians will chronicle the history of Latin big band music from the 1940s to the present, Nevala said, so, "they can hear how the styles, rhythms and harmonies have changed through the years." 
January's performance in New Orleans is the culmination of years of hard work and growth. In 2015, the ensemble was named in the international magazine, "Downbeat," as winners of the Downbeat Magazine Award, which is the collegiate version of a Grammy. They were the first jazz band in Alabama to win a Downbeat.
"We're kind of the front-runners now," Nevala said. "There is a lot of pride, and they've earned it. It's great exposure for JSU and for the kids. We'll be feeling the buzz all spring semester."
JSU's Department of Music added a jazz minor this fall. The new program gives students the opportunity to study jazz history, improvisation, arranging, jazz piano and jazz pedagogy while performing in JSU jazz combos and ensembles. The minor prepares students for careers as music educators and performers, but it is open to all students – not just music majors. 
The jazz program's accolades are giving Dr. Nevala more than enough ammunition when seeking the attention of potential students. 
"This will certainly help with recruiting," Nevala said. "Now I can go out to high schools and talk to the students saying, 'If you come here, these are some of the things you'll get to do.' This will give us the chance to go out and get the best students."
The chance to work with Dr. Nevala himself is also a draw to students. His newly released album, "Big Band of Brothers" – which is a celebration of the music of the Allman Brothers – premiered as No. 2 on the Billboard Music Top 25 Jazz Albums for the week of Dec. 7, 2019. 
Along with Marc Broussard, who lends his voice to opening track "Statesboro Blues," the album includes guest contributions from blues-folk singer/songwriter Ruthie Foster, latter-day Allman Brothers Band guitarist Jack Pearson and jazz trombonist Wycliffe Gordon. Dr. Nevala is featured on all 10 tracks. 
Dr. Nevala is currently organizing the 9th Annual JSU Jazz Festival, which will be held April 10, 2020. This festival will feature trumpeter Mike Williams, the former lead trumpet player for the Count Basie Orchestra for 31 years. 

The JSU Jazz Festival is the only regional jazz festival in Alabama that is primarily focused on education. Clinics will be provided throughout the day, in addition to performances by the JSU jazz faculty and jazz ensembles.
Learn more about JSU Jazz here.