Opera Theatre Stages Production for Alabama and Georgia Schools
11/21/2019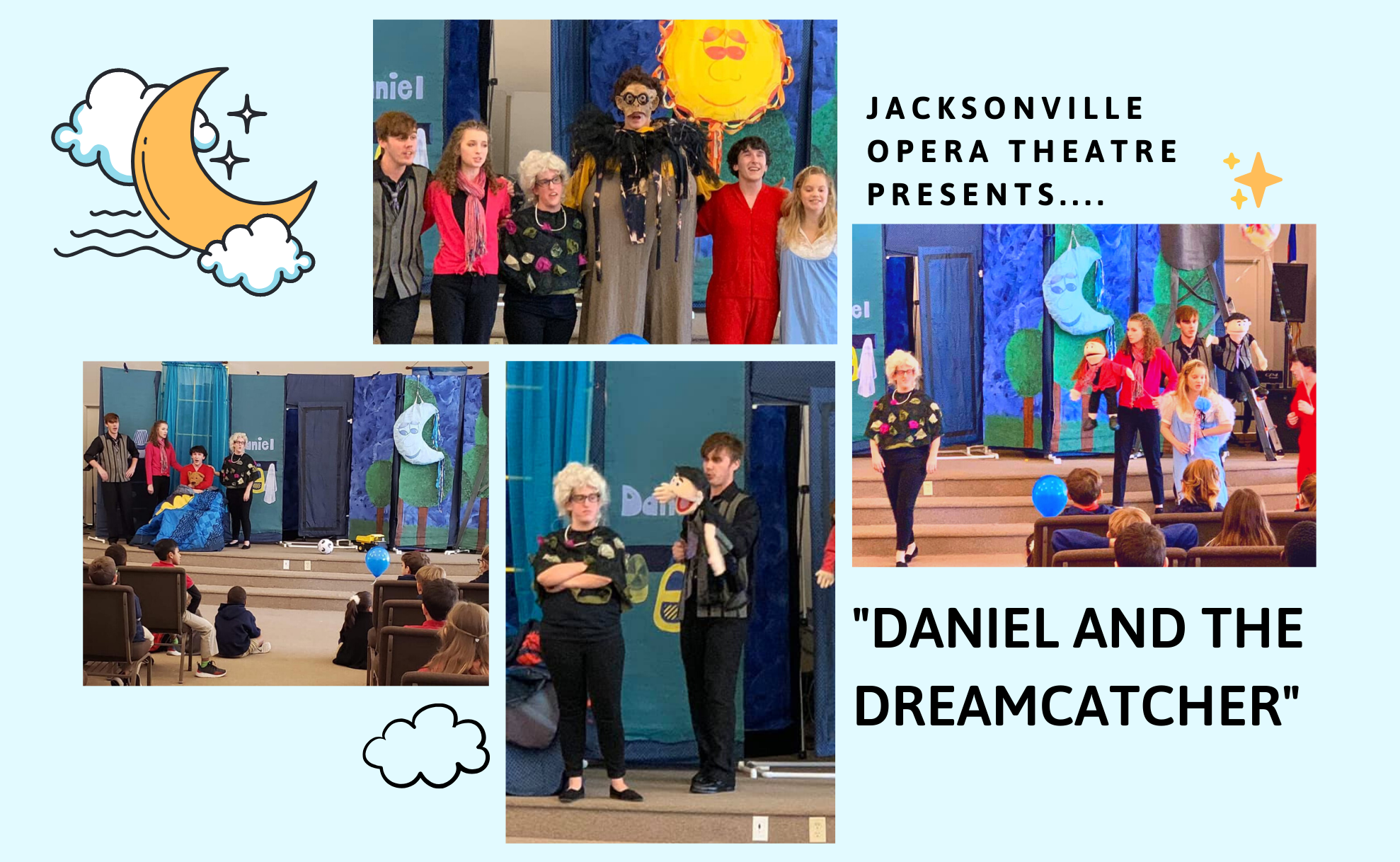 JSU music students in the Jacksonville Opera Theatre have hit the road to share their love of musical theatre with elementary and middle school students.
Led by Dr. Nathan Wight, music professor and director of the opera theatre, and accompanied by Martha Yanson on piano, the cast of students is performing "Daniel and the Dreamcatcher" by Sterling Tinsley and Kate Pogue.
The 40-minute children's musical tells the story of a boy afraid of a giant who lives in his closet. The moon, a fairy and the dreamcatcher guide him on a fantastical quest to conquer his fears.
The cast includes: John Knauss, Ezra Bryant, Jacob Callahan, Devorah Straub, Mary Grace Hendley and Lydia Clarke. After each performance, they host a question and answer session and share information about careers in musical theatre. 
"The education of young audiences is incredibly important," said Dr. Wight. "We want them to be exposed to musicals and operas - some don't know they even exist."
Every two to three years, the Jacksonville Opera Theatre takes a children's production out into the community. So far this year, the troupe has performed at Factory Shoals Middle School and Harvester Christian Academy in Douglasville, Ga. and Kitty Stone Elementary School in Jacksonville. In December, the show will be performed at Cleburne County Elementary School. For more information on booking a school performance, contact Wight at 256-782-5559 or nwight@jsu.edu.
Since 2003, the Jacksonville Opera Theatre has presented vibrant, professionally staged productions featuring musical talent from JSU's David L. Walters Department of Music. All productions are conducted, directed and designed by university faculty and staff and star JSU music and drama students. Learn more at www.jacksonvilleopera.org.