JSU Signs Transfer Agreement with Shelton State Community College
11/19/2019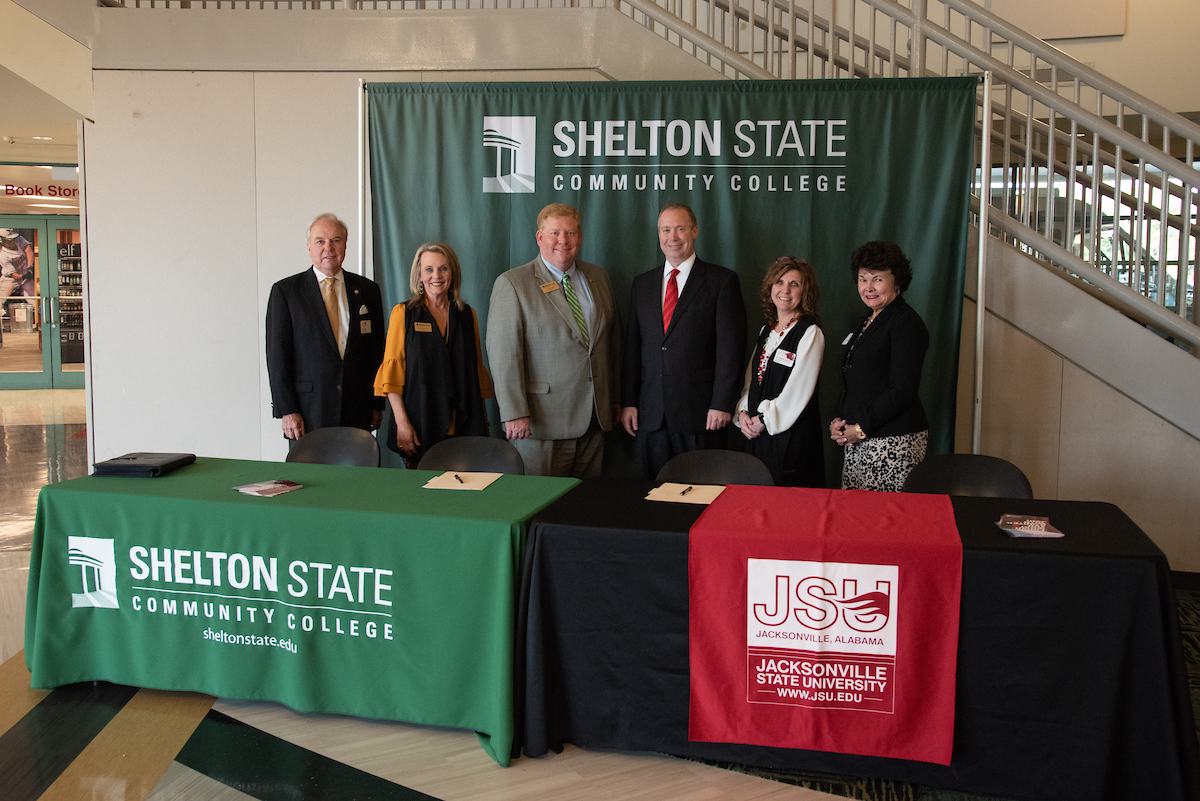 JSU continues to build partnerships with Alabama two-year school. The university's acting president, Dr. Don Killingsworth, traveled to Tuscaloosa recently to meet with the president of Shelton State Community College, Dr. William J. Ashley, signing a Memorandum of Understanding between the two institutions.  
Shelton State Community College is one of the largest two-year colleges in Alabama, with two campuses in Tuscaloosa. Approximately 7,000 students are enrolled in some form of coursework at SSCU, including around 3,000 full-time students. It is recognized as Alabama's "community college of the fine arts."
"These articulation agreements are extremely beneficial for transfer students because they prevent students from having to take extra coursework and spend additional time and funds," said Dr. Jean Pugliese, director of JSU's Transfer Pathways program. 
Launched in 2016, Transfer Pathways works to significantly increase the transferability of students from community colleges to JSU. The pathway model allows students to enroll in specific courses at the community college level that will better prepare them for the major they wish to pursue at JSU. Over the past three years, the university has signed agreements with 9 community colleges and is in the process of forming more partnerships, including its first outside of Alabama.