Agents Behind Netflix's "Narcos" Coming to Campus
11/06/2019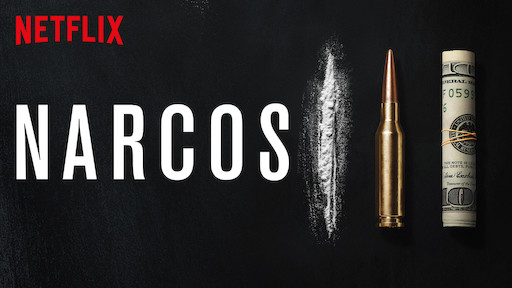 The men who inspired the hit Netflix series "Narcos" are coming to JSU's campus. Steve Murphy and Javier Pena – retired special agents of the Drug Enforcement Administration (DEA) – will speak on Nov. 18, 1-4 p.m., in Leone Cole Auditorium. The event is free and open to faculty, staff and students. 
Agents Murphy and Pena were at the center of the largest, most complex, multi-national investigation of its time. Working with an elite Colombian task force, they were responsible for the downfall and capture of the world's first narco-terrorist, the infamous drug cartel leader Pablo Escobar. In fact, Escobar once offered a $300,000 bounty for the death of each of them. 
Launched in 2015, Netflix released three seasons of the Emmy and Golden Globe nominated "Narcos." It chronicled the rise and fall of Escobar's cocaine empire in the first two seasons, with the third season following the DEA's shutdown of the Cali cartel. In 2018, Netflix released the spinoff "Narcos: Mexico," which has been renewed for a forthcoming second season. 
During their visit to campus, Murphy and Pena will reveal inside stories from their good-versus-evil battle, using humor and rarely seen visuals. Sharing the true story of their experiences working with the Colombian National Police to take down Escobar and the Medellin cartel, they will share lessons on leadership, critical decision making and working as a team. 
This event is presented by the Department of Criminal Justice and Forensic Investigation and the JSU Center for Best Practices in Law Enforcement.