New Dean Named for JSU School of Business and Industry
10/25/2019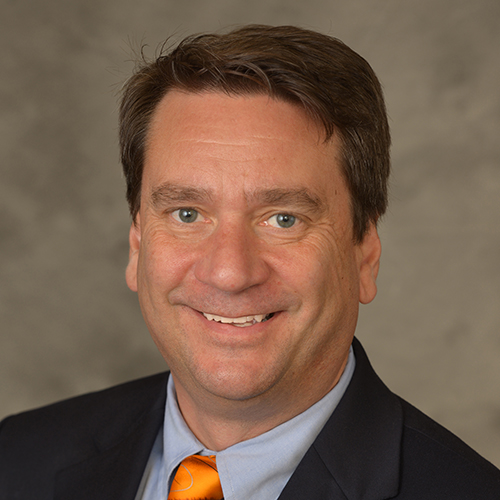 Dr. Steven McClung has been named dean of the JSU School of Business and Industry, following the retirement of longtime dean Dr. Bill Fielding. He will begin January 8, 2020. 
McClung comes to JSU from Mercer University's main campus in Macon, Ga., where he has served as senior associate dean of the Stetson School of Business and Economics for the past eight years. He also serves as vice president of operations at the Mercer Innovation Center. 
McClung's accomplishments at Mercer include a curriculum revision for both the graduate and undergraduate programs, fundraising, and program additions like the Innovation MBA and undergraduate majors in risk management and insurance and sports marketing and analytics. During his time of service at Mercer, students had a 100 percent placement rate for internships and student enrollment doubled. 
Prior to Mercer, McClung previously served as associate professor of integrated marketing communication for Florida State University's College of Communication and Information. He earned his bachelor's and master's degrees at Marshall University and his Ph.D. at the University of Tennessee. 
His research is in the areas of sports marketing, broadcast advertising, marketing, and illegal digital downloading. His work has been published in the Journal of Promotion Management, the International Review on Public and Non-Profit Marketing, New Media and Society, and the International Journal of Sports Marketing and Sponsorship. He teaches in the areas of marketing strategy, consumer behavior, and foundations of marketing. 
"It's my honor to serve as the next dean of the SBI at Jacksonville State University," McClung said. "During the interview process I was impressed by the friendliness and support I was given. I look forward to my start in January and believe that we are positioned well for a bright future at JSU. My wife, Kathy, and I are looking forward to being part of the community and the university."
The JSU School of Business and Industry houses the departments of applied engineering, communication, management and marketing, and finance, economics and accounting. It is also home to the Small Business Development Center, the Center for Economic Development and the Center for Economic Education. The school is accredited by AACSB International and offers bachelor's and master's degrees, including a top ranked online MBA. For more information, visit http://www.jsu.edu/business.