JSU Signs Transfer Agreement with Jefferson State
10/18/2019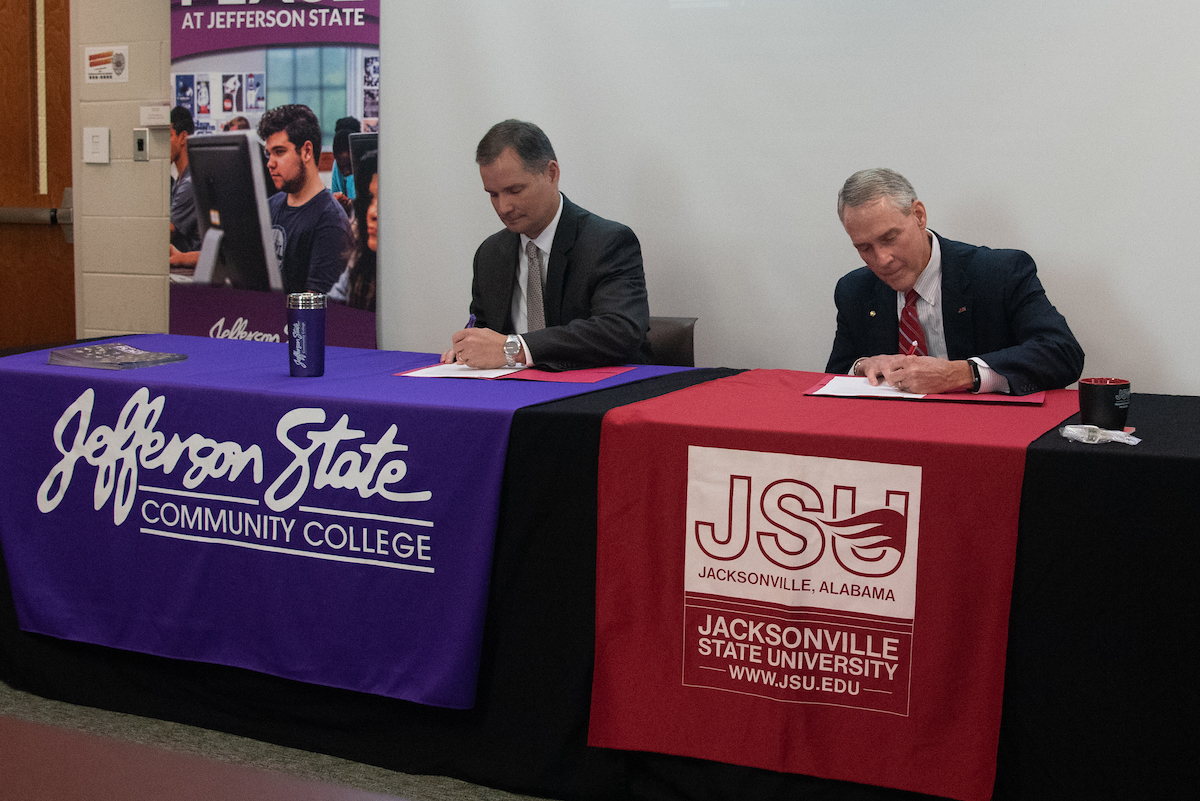 JSU continues to strengthen partnerships with Alabama's two-year colleges. The university has signed a Memorandum of Understanding with Jefferson State Community College, formally establishing a partnership aimed at increasing the transferability of students from Jeff State to JSU.
JSU President John M. Beehler and Jeff State President Keith Brown participated in a signing ceremony on the Hoover campus of Jefferson State on Sept. 17, along with faculty and staff from both institutions.
Founded in 1963, Jefferson State is a public community college with campuses in Birmingham, Clanton, Hoover and Pell City. It is accredited by the Commission on Colleges of the Southern Association of Colleges and Schools and is home to approximately 10,000 students.