JSU Track Alumna Qualifies for Olympic Trials
10/17/2019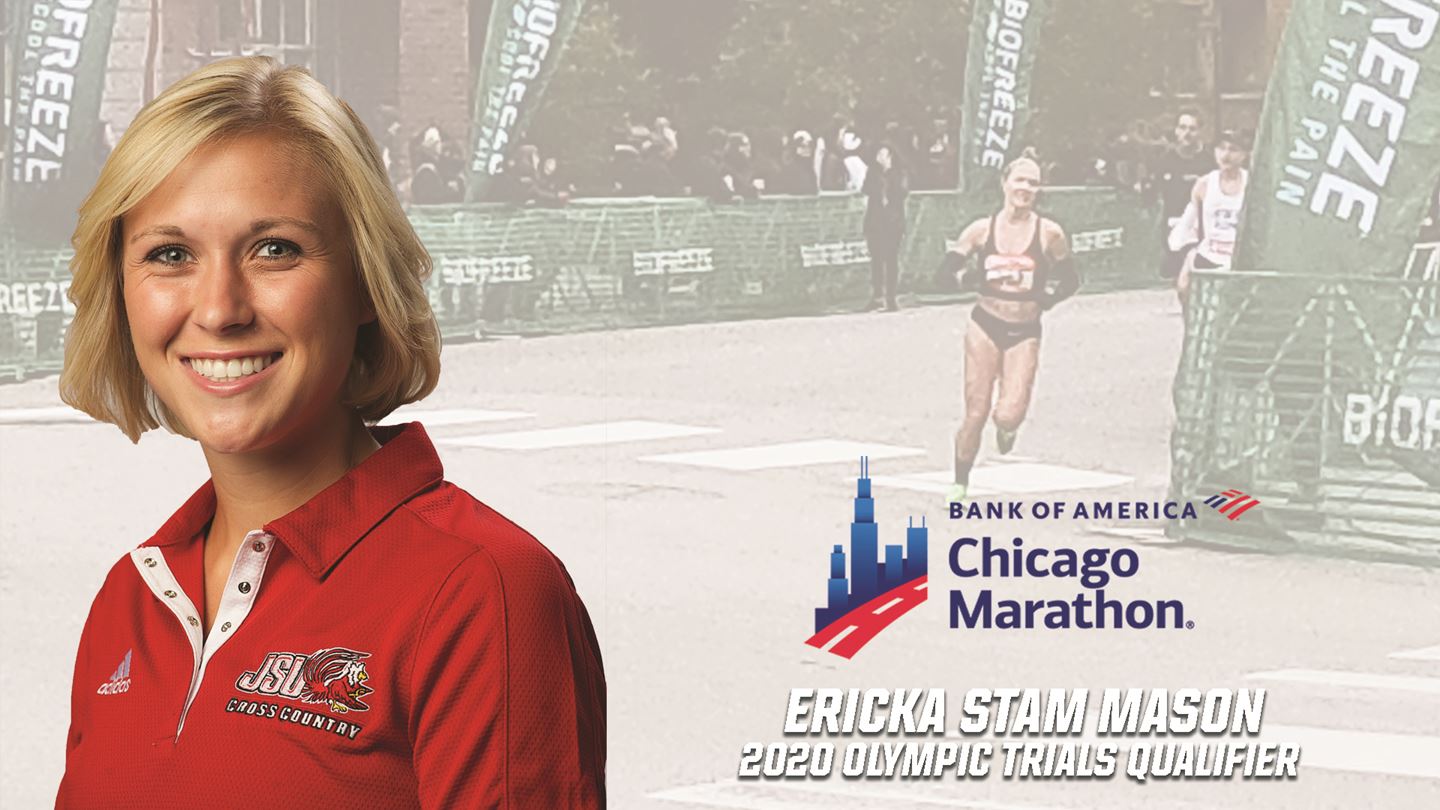 Former Jacksonville State distance runner Ericka (Stam) Mason became JSU's first female track and field athlete to qualify for the Olympic Trials, beating the required standard by more than two minutes in Sunday's Chicago Marathon.
A 2014 graduate of JSU, the former Ericka Stam, now married to former Gamecock pitcher Michael Mason, has been training for this moment since her time in Jacksonville. Still JSU's school record holder in both the 5,000 and 10,000 meter events, Mason has been running 26.2 mile events all around the country in recent years.
Last fall she finished 605 of more than 52,000 runners in the New York City Marathon, turning in the 34th fastest time of more than 22,000 female runners. However, her 2:52.22 time was still seven minutes short of US Track and Field's 2:45.00 standard to qualify for the trials.
Last Sunday, Mason reached that mark with a finishing time of 2:43.55 for the 41st spot among female competitors in the largest Chicago Marathon field in event history, with nearly 46,000 participants.
"I am extremely proud of and happy for Ericka," said JSU head track and field coach Steve Ray. "I know how long and hard she has been working toward this goal. Throughout my career, I have only had a handful of runners that developed an uncanny ability to run a steady, evenly paced race for the entire duration of their races. Judging by her race splits this past weekend I would say Ericka still has it, good job, E!"
The former Gamecock will chase her Olympic dream not far from her collegiate home, with the 2020 Marathon Olympic Trials set for February 29, in Atlanta. To date, only 378 female runners have qualified to race in the 2020 Olympic Trials, requiring a time 2:45.00 or better in a US Track and Field sanctioned marathon between Sept. 1, 2017 and Jan. 29, 2020. 
Competitors will begin their race in front of Centennial Olympic Park - the crown jewel of the 1996 Atlanta Games. The top three female and male finishers in the Olympic Trials who have met qualifying performance standards will be named to the US Olympic Team that will compete at the Olympic Games Tokyo 2020.