Meet the Education Cheerleader: Spotlight on Dr. Janet Bavonese
09/02/2019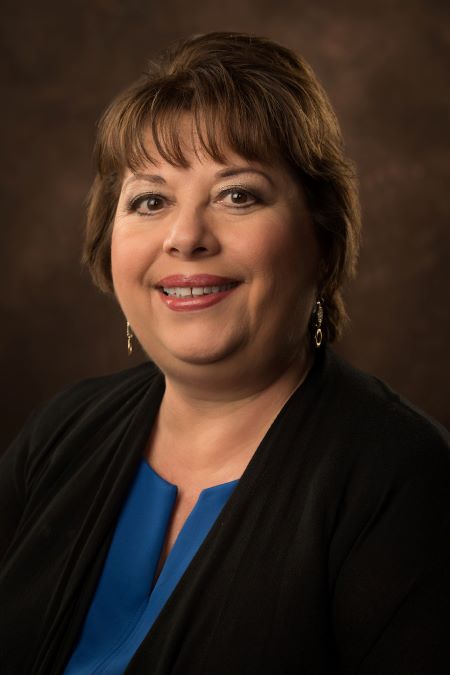 If the School of Education has a cheerleader, it's Dr. Janet Bavonese, who often ends Facebook or Twitter posts with "Snap! Sparkle! Shine!" She talks about her positive attitude by way of introduction. It's that type of enthusiasm that permeates the students and the school itself.
"In my mind, I have literally traded my one classroom for thousands of classrooms," Bavonese said. "That's the reach you get when preparing teachers. Each teacher we prepare, they go out and have year after year of students whose lives they touch, like ripples in a pond."
Growing up, Bavonese was a voracious reader.
"Mom always knew she'd find me with a book in my hand," she said. "I've dedicated my entire career to teaching children about the joy and love of reading." 
She spent most of her life in Miami before moving to Alabama to work with the state reading initiative several years ago. She visited JSU's campus for the first time to learn about the School of Education's graduate programs.
"I absolutely fell in love with JSU and immediately felt like a part of the community," she said. "I knew I wanted to come back here and teach so that I could impact others as I had been impacted."
She earned an MS in reading education from JSU and went on to receive a PhD in elementary education with a concentration in reading from the University of Alabama. Her background includes more than 20 years of experience in classroom teaching, literacy coaching and curriculum coordination in P-12 public education. 
JSU's birth as a teacher's college is a legacy that remains a source of pride for Bavonese and her colleagues. However, having a rich history does not ensure a prosperous future, especially in the ever-changing world or education.
"The assumption is that we're always going to be here," Bavonese said. "But our challenge is to raise the bar, to go above and beyond, to push innovation to the next generation. Yes, we have a storied history. Yes, we have one of the most successful programs in the state of Alabama, but there are other things to be accomplished. We have to evolve, to look forward and go beyond what we are."
There are specific areas where the School of Education faculty has made strides in keeping up with trends in the education job market. Bavonese is responsible for two innovative programs – On to JSU, which provides a postsecondary educational experience to students with intellectual disabilities, and the Center for Autism Studies, which provides leadership, research and advocacy in the area of Autism Spectrum Disorders. 
She is also leading the initiative to implement the Language Essentials for Teachers of Reading and Spelling (LETRS) program on campus, a professional development course that provides educators with the background, depth of knowledge and tools to teach language and literacy skills to every student. JSU's teacher candidates in early childhood, elementary and special education will be among the first in Alabama to graduate from this program.  
Bavonese was also instrumental in creating the innovative new Teacher PREP Program, which provides a seamless pathway from community college to JSU for teacher candidates in early childhood, elementary and special education. She is working to expand this specialized articulation agreement to additional teaching fields in the School of Education. 
When it comes to education innovation, Bavonese is leading by example. "We don't want to be on the cutting edge," she said. "We want to be the cutting edge, to have other schools follow our lead."