Build Your Own Degree with Integrated Studies
08/23/2019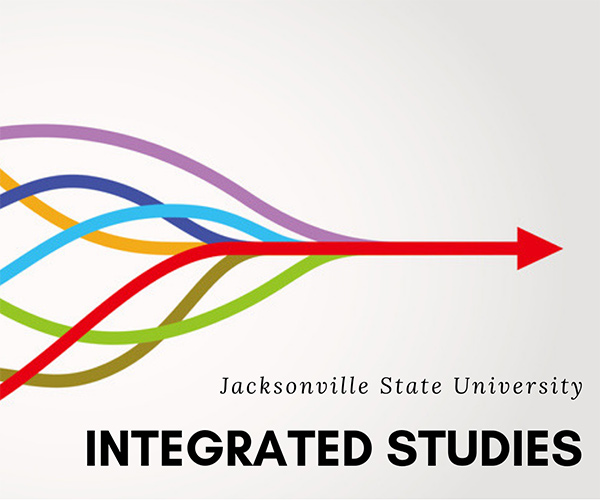 One semester. Four classes. Twelve hours. That's about how close Jason Bush was to graduating from JSU when his brother recommended that he take the test to become a firefighter. "And the rest, as they say, is history," he said.  
Today, Bush is assistant fire marshal for the City of Gadsden, with 17 years of experience as a fireman and paramedic. But he knows if he wants to be considered for a chief position one day, he will need a college degree. This is where JSU's Integrated Studies program comes in. 
Integrated Studies allows students to design and personalize their academic path based on interests not available through traditional majors. This multidisciplinary approach helps students set themselves apart while also strengthening the necessary skills for today's job market.  
According to Dr. Staci Stone, dean of the School of Arts and Humanities, the program is tailored for "highly motivated students with specific career goals who want to pursue coursework from different departments in order to achieve goals that set themselves apart from others in a chosen field."
With this option, students no longer have to attendJSU as an "undecided major," but instead may pursue Integrated Studies as they explore various majors or design their own path. For example, recent JSU graduates Megan Wise and Alex McFry – who are both now pursuing master's degrees in film at Florida State University – built their own undergraduate film degree at JSU via Integrated Studies. 
"Sometimes the things we want to do are involved in so many different fields of academia," Wise said. "When it came to filmmaking, there was no way to narrow it down to just a single major that could teach me what I needed to know. By taking on the Integrated Studies degree, I was able to mold a degree from communications, art and drama – and each one has served me incredibly well as a filmmaker today."
Where the program really distinguishes itself is among a less obvious population – those who, like Bush, attended college but left before completing their degree.  
"There are a lot of people in this region who started college but never finished," Stone said. "They may have started a long time ago and gone on to a successful career without finishing the degree that might open doors for advancement. For others, it might just be for personal satisfaction. This is an avenue of success."
Jana Monday started JSU at age 17 but admits her immaturity and "self-destructive" behavior led to academic problems. During her third year of college, her mother passed away suddenly, after which she turned to a life of partying as a "means to numb the pain." Five years after enrolling in 1980, she dropped out of college and returned home to Albertville, Ala. 
After leaving school, Monday enjoyed a successful career in business development and marketing – first in banking, and then with the civil engineering firm CDG Engineers and Associates. But despite her happy home and work life, she didn't feel complete. "I just always wanted to finish my degree," she said. "I felt like something was missing." 
Monday learned that, by changing her major to Integrated Studies, she only needed 8-9 classes to graduate. "I cried like a baby," she said. "It was some of the best news I had ever heard." 
What Monday had put off for 30 years was in reach. All of her classes were online, which accommodated her work schedule, and her company even had a tuition reimbursement program to cover her cost of study. She was able to complete her degree in a year, graduating in spring 2017.
"I found it to be very doable, and I found the university to be very user-friendly, helpful and encouraging to a returning student," said Monday. "The fact that I was able to count most of my credits after 30 years was amazing." 
Work experience may also count towards course credit through an academic practice known as "competency-based learning." Students may apply up to 18 credits of work experience towards a degree, based on the recommendation of a faculty review panel. 
"One of the things that really makes this program attractive to this type of student is that we are able to provide credit for work experience," Stone said. "Students who have been working, usually for a minimum of six years, can apply for credit. It just makes sense. It's a way of rewarding their experience and keeps them from having to take a class in something they've already learned." 
That's exactly what Jason Bush did.
"I called and was told I would need 16 hours, but that they may be able to use work experience for some of that," Bush said. "So, I submitted all of my transcripts."  
With his work experience counting towards the degree, Bush completed a single class and graduated with a Bachelor of Arts in Integrated Studies in May 2019. 
"This will spark lifelong learning in those students who have been away from campus for a while," Stone said. "And if they truly enjoy their time here, they may choose to pursue a graduate degree."
Stone expects this type of personalized study to be successful over the long term. 
"I believe that we will see real growth in this program," she said. "It's already the largest major within Arts and Humanities."