University Mourns Beloved Communication Professor
08/16/2019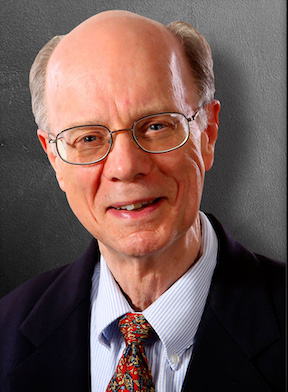 Professor Emeritus of Communication and noted journalist Jerry Chandler died from Parkinson's Disease on Aug. 15. He served as an assistant professor in the Department of Communication for 30 years until retiring in 2017.
An award-winning and prolific journalist, Chandler's writing talents and passion for aviation took him around the world. On August 2, 1985, he witnessed the immediate aftermath of the horrific crash of Delta Airlines Flight 191 at Dallas/Fort Worth International Airport. The tragedy led to sweeping changes in the flight industry regarding wind shear detection. This experience pushed Chandler to write "Fire and Rain," a New York Times best-seller. 
Chandler's byline was featured in numerous publications including the New York Times, The Financial Times of London, Time Magazine, Frequent Flyer, Aircraft Maintenance Technology, cheapflights.com and airlineratings.com. He was a guest on national media outlets, including NPR and CNN, and contributed to the PBS NOVA documentary, "Why Planes Crash." In June 2017, he was honored with a Lifetime Achievement Award at the Aerospace Media Awards in Paris, France. 
During the Vietnam War, Chandler served as a combat medic with the 101st Airborne Division - during which time he was awarded a Purple Heart. He and his wife, Kathy, marked 49 years of marriage shortly before his passing. They shared five children and 12 grandchildren.
A funeral mass will be held on Aug. 23, 10 a.m., at Sacred Heart of Jesus Catholic Church in Anniston, where he served as a lector. Burial with military honors will follow at Forestlawn Gardens. The family will receive friends at the church on Aug. 22, 5-7 p.m., followed by a prayer service at 7 p.m.
In lieu of flowers, the family requests that donations be made in Chandler's honor to Sacred Heart of Jesus Catholic Church, the Parkinson's Foundation or JSU's Department of Communication.