JSU Creates Teacher Prep Program with Southern Union State
08/16/2019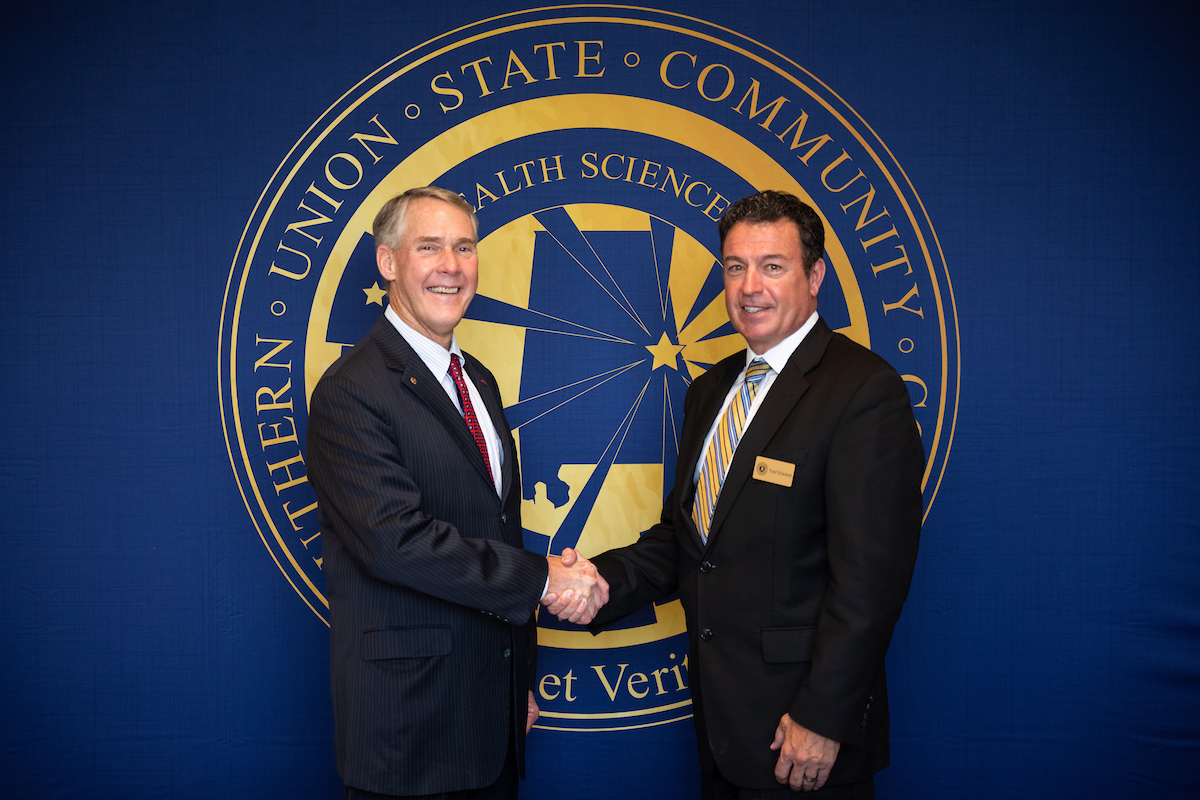 JSU and Southern Union State Community College are joining forces to provide a smoother route to an early childhood or elementary education degree through the newly established Teacher Prep program. 
Teacher Prep creates opportunities for Southern Union students to seamlessly enter JSU's School of Education through concurrent enrollment. Students are able to earn college credit simultaneously at the community college and university level, placing students on a quicker and more cost-effective pathway to receiving an associate's degree and a bachelor's degree.  
"A large number of our students attend JSU after leaving SUSCC, and the field of education is a popular career choice for those students, so this is a perfect fit," said Southern Union President Todd Shackett.  "This partnership serves as an excellent example of the two institutions working together, keeping student success as a top priority."
During a signing ceremony at SUSCC on July 30, JSU President John Beehler voiced the commitment JSU has to developing seamless transfers for community college students and how, through this agreement, both institutions will meet a community need by addressing teacher shortages. 
Southern Union State Community College is a member of the Alabama Community College System and serves students through its campuses in Wadley, Opelika and Valley.