American Students Sought for International House
06/17/2019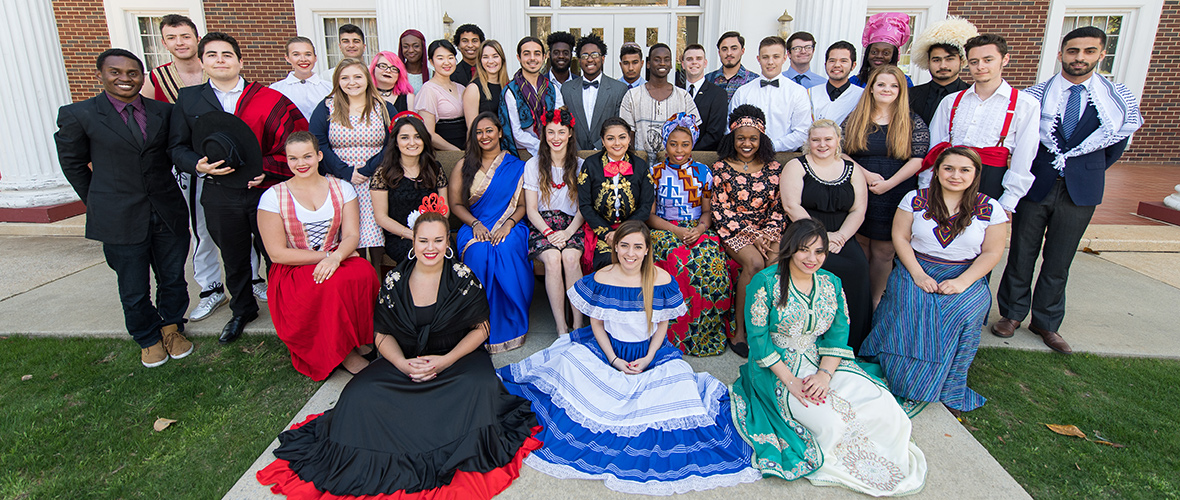 Want to make lifelong friends from around the world without leaving JSU's campus? The JSU International House has a few spaces available for American students for the upcoming academic year.
Established in 1946 with four students from France, JSU's International House is now home to 20 American and 20 international students who live and study together while promoting world harmony.
Each international student is roomed with an American student. Though emphasis is still placed on languages, greater importance is now placed on the overall aspects of cultural understanding. Truly, the International House Program provides "A Window on the World" for students at JSU and the surrounding community.
Participants will gain a global Learning experience, with exposure to different languages, cultures, traditions and perspectives. They will have the opportunity to build intercultural competencies, gain leadership skills and experience strong networking opportunities with program alumni from around the world.

Applications for American students are being accepted through July 1. To qualify, students must have a minimum 2.5 high school or college GPA, be admitted into JSU, and have demonstrated maturity and high respect and appreciation for cultural diversity and diverse perspectives.
To apply, applicants should complete an online application with two letters of recommendation and an essay explaining their background, accomplishments, why they are interested in the program and why they should be accepted. For more information, call 256-782-5303.