JSU Signs Transfer Agreement with Wallace State
05/10/2019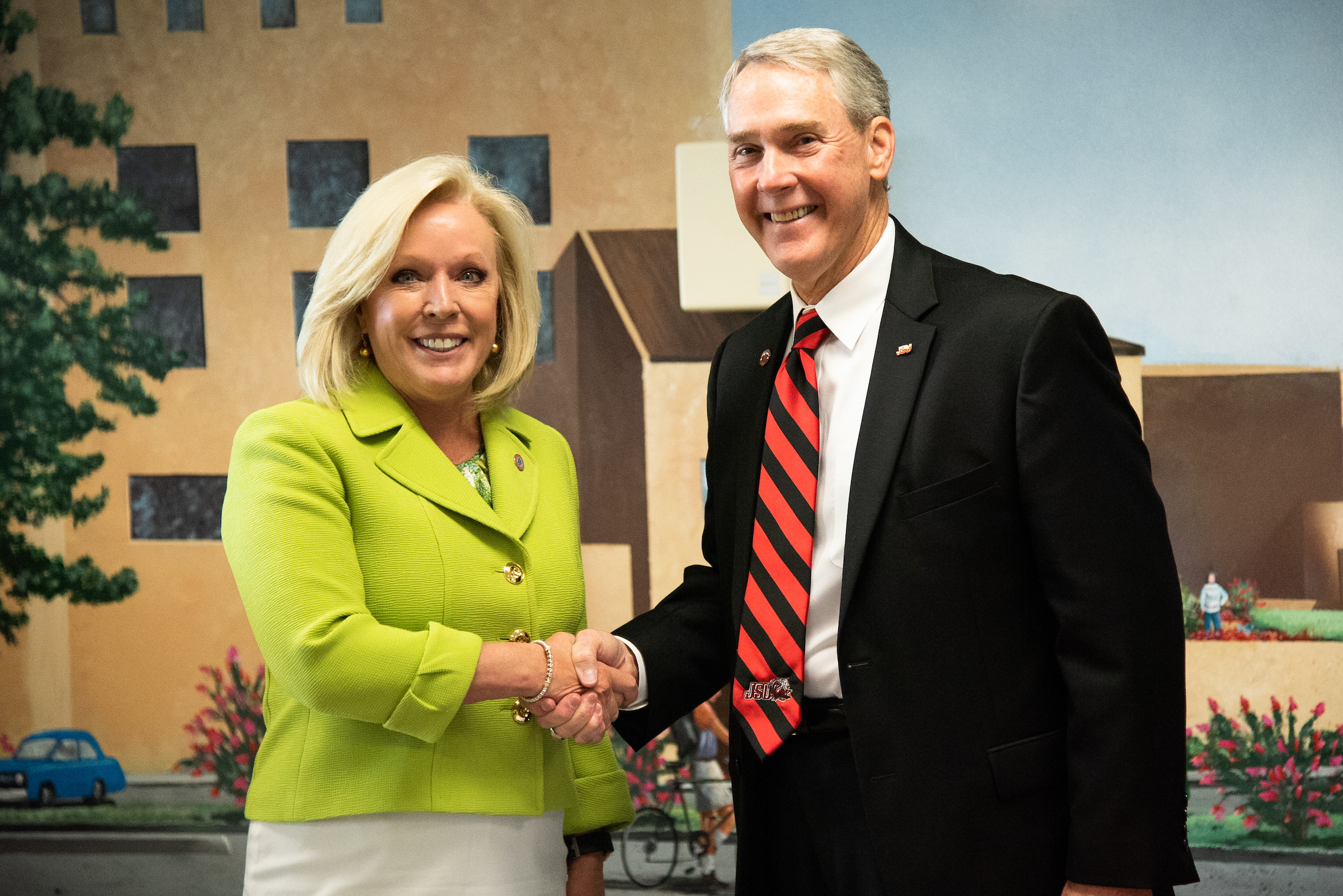 JSU and Wallace State Community College have signed a memorandum of understanding to develop pathways for transfer from the community college to the university.

This new partnership complements the STARS statewide articulation system with more precise mapping of courses leading to certain degrees.

"We are thrilled to be here and glad to engage in this partnership," JSU President John M. Beehler said during the signing ceremony. "We love our transfer students, and I see a lot of similarities between our campuses."

All public colleges and universities in Alabama are participants in the national model STARS statewide articulation system. Established by an act of the Alabama legislature in 1994, STARS guarantees seamless transfer of credit from community colleges to baccalaureate institutions.

"We look forward to the strengthening of a partnership that has existed between our institutions for years," said Wallace State President Vicki Karolewics. "Such opportunities enhance the prosperity of our region and our state."

In accordance with the agreement, members of both institutions will work together to develop curriculum maps for STARS-approved transfer programs, and provide internal review and approval of all pathway programs prior to implementation.