JSU Expands Children's Summer Camp Offerings
05/10/2019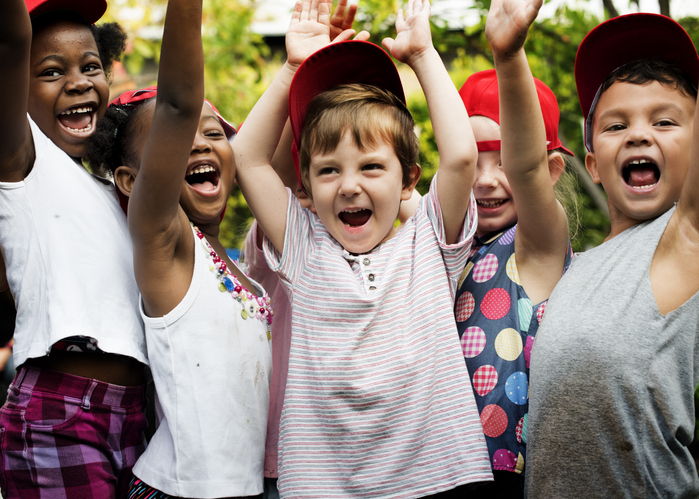 JSU has hosted summer youth programs for years, but with the addition of the new Recreation and Fitness Center and the university's continued focus on community stewardship, this year's offerings are bigger and better than ever. Check out the options below, and get the kids off the couch and on campus!
Easy as A-C-T
JSU Continuing Education will host an ACT one-day prep course on June 1, 8:30 a.m. to 3:30 p.m., at JSU McClellan, Room 2107. The class will include a practice ACT Test and an assessment of skills in the four component areas. There will be time for lunch and breaks (bring your own food). Paper and pencil will be provided. A signed parental consent form is required upon arrival. Registration is $85. Sign up here. 
Canyon Camp for Children
Hands-on environmental education, outdoor fun, arts, and the exploration of the natural world is on the itinerary at Canyon Camp on June 4-7. Held at the JSU Canyon Center in Fort Payne, the day-long camp is open to children in grades 2-4. Registration is $150 and limited to 10 participants. Sign up today by calling 256-845-3548. 
The Canyon Center also hosts story time and nature activity programs all summer long. Check out the full schedule online here. 
Gamecock Arts Summer Program (GASP)
Teens can experience college level art and performance activities through the JSU School of Arts and Humanities' new Gamecock Arts Summer Program. Two camps will run concurrently on June 23-28 – a Visual Arts Camp and Musical Theater Camp – with both residential and non-residential options. Classes and workshops will be taught by faculty in the drama, music, and visual arts departments. Learn more here. 
JSU College for Kids
Calling all little scholars! The Children's Corner at Houston Cole Library will once again offer classes in art, history, science, business, music and more for children ages 4-8. Those who complete five of the 22 mini-lectures will get a diploma at a special graduation with Cocky on July 25. This program and free and open to the public. Learn more here. 
URec Kids Camp 
JSU's new Recreation and Fitness Center is offering a variety of weekly summer camps to get kids ages 5-12 up and moving. There's a total of nine week-long sessions, each with a different theme, running from June 3-August. 2. Perform experiments at Mad Scientist Week, get ready to rumble at Sports Bonanza Week or make a splash at Water Week. The camp day is 9 a.m. to 4 p.m., with before and after care available for an additional fee. Registration is $125 for members or $155 for non-members. Learn more here.  
Youth ages 5-18 are also allowed to visit the Rec Center with a member adult for $6/day. Swim lessons are also available for children and adults. 
Sports Camps
Coach Rick Pietri's Basketball Team Camp, June 12-15
Coach Rick Pietri's Basketball Elite Camp for Girls, June 21-22
Men's Basketball Summer Team Shootout, June 10-11 and June 18-19
Boys Basketball Day Camp, June 24-26
Softball Skills Camp, June 10-12
Softball Hitting Camp, June 13
Softball Elite Camp 1, June 17-18
Softball Elite Camp 2, June 19-20
Volleyball Developmental Camp, July 9-10
Volleyball General Skills Camp, July 9-10
Volleyball Serving and Passing Clinic, July 15
Volleyball Setting Clinic, July 15
Volleyball Hitting Clinic, July 16
Volleyball Team Camp, July 7
Gamecock Soccer Day Camp, July 8-11
Baseball Youth Camp, June 4-6
Cheer Camp, July 24-25
Learn more here.