JSU Recognizes Autism Awareness Month
04/03/2019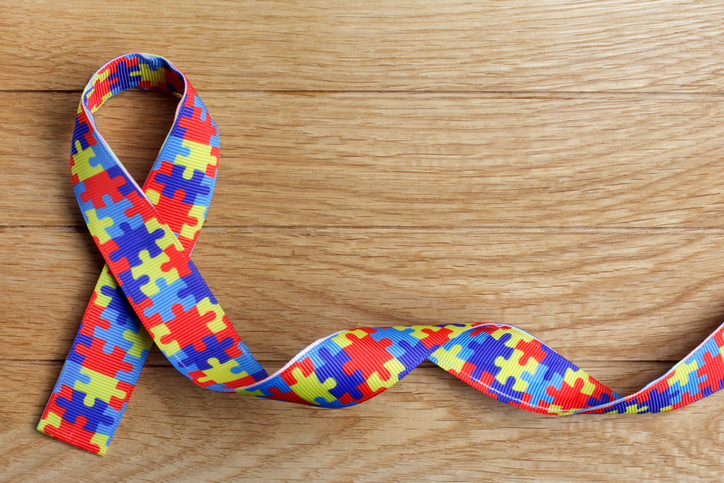 For all the news stories and headlines, autism is arguably the most visible yet least understood mental disorder. To combat the misconceptions while promoting greater knowledge about Autism Spectrum Disorder (ASD), the JSU School of Education is presenting an Autism Awareness Lunch and Learn on April 9. The event is part of World Autism Awareness Month for April. 
The Lunch and Learn will feature presentations by Valerie Wheat and Aimee Weathers, who are instructors in the School of Education's Department of Curriculum and Instruction. They will be accompanied by teaching candidates majoring in collaborative special education and early childhood/elementary education. 
Wheat, a specialist in collaborative special education, will present a comprehensive description of ASD, along with relevant facts and statistics relating to autism. Her teaching candidates will provide a comprehensive overview of autism from the past to modern times.
Weathers, a specialist in early childhood/elementary education, and her teacher candidates will give a presentation of the digital tools that are helpful in managing the learning and behaviors associated with ASD. A variety of digital apps, which can be used both at home and in the classroom, will be shared and demonstrated. 
According to the Centers for Disease Control, autism affects an estimated 1 in 59 children in the United States. With the incidences of ASD continually on the rise, it's important to draw attention to the disorder whenever possible, explained Janet Bavonese, associate dean of the School of Education.
"Families, teachers and friends are often in contact with persons with ASD and may be mistaken about the disorder," Bavonese said. "Misconceptions breed fear and misunderstandings about persons with ASD. Education is one way to help ease the dissonance between what people think and what is real about ASD. By placing a spotlight on ASD, this education effort can raise awareness."
People with Autism Spectrum Disorder are often talented in ways that are not easily recognized. For example, many with ASD have highly developed artistic skills. Yet, because autism is characterized by challenges with social skills, repetitive behaviors, speech and nonverbal communication, those with the disorder are often misunderstood, Bavonese said. 
"Persons with ASD often appear uncommunicative and unengaged, which may be mistaken for aloofness or disobedience," she said. "The most important thing is to focus on the unique qualities and talents of the person with ASD, rather than placing an emphasis on the negative connotations associated with ASD." 
With its Center for Autism Studies, JSU continues to make great strides in raising awareness about ASD. 
"The center does not provide direct services for ASD – for example, diagnosis or treatment – but rather it seeks to educate the community and build a network of resources to aid those impacted by ASD," Bavonese said. 
The Autism Awareness Lunch and Learn will be held on April 9, 11:30 a.m. to 1 p.m. in Houston Cole Library, Room 1103-C. Guests may RSVP for the free luncheon online here.