International House Hosts Annual Awards Banquet
04/21/2019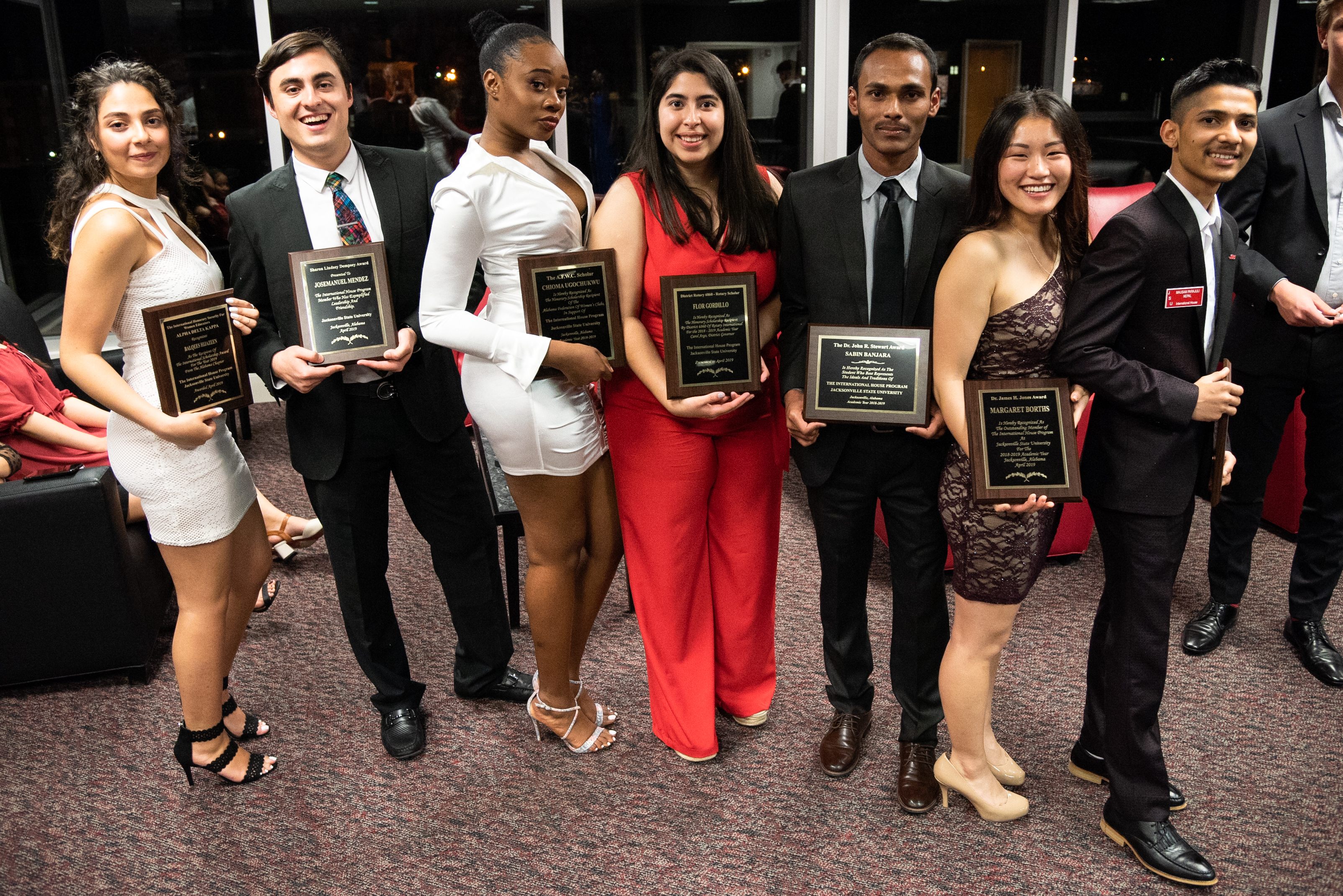 The JSU International House hosted its annual awards banquet on April 12, sponsored by the International Endowment Foundation. Residents were recognized for their outstanding contributions to the program, academic achievements, and for living the mission of the house: "Know one another and you will love one another."
The program was opened by JSU President John Beehler and hosted by Rep. Koven L. Brown, chair of the International Endowment Foundation, and Chandni Khadka-Walsh, director of the JSU International House and Programs. JSU Trustee Clarence Daugette III was also in attendance. 
Honorees included:
Josemanuel Mendez of Guatemala, The Sharon Lindsey Dempsey Award
Margaret Borths of Decatur, Ala., T

he James H. Jones Award 

Chioma Ugochukwu of Nigeria, 

Alabama Federation of Women's Club Award

Mausam Parajuli of Nepal, Anniston Rotary Award
Flor Gordillo of Mexico, District Rotary Scholar (Spain-Hickman Estess)
Balqees Hijazeen of Jordan, Alpha Delta Kappa Award
Sabin Banjara of Nepal, The John R Stewart Award
Tahir Ansari and Jasmin Ansari received the Clay and Betty Award for their exemplary and continuous love and support to the International House. 
The JSU International House is a global learning and living community that strives to contribute towards the globalization of JSU's campus and local community. Currently, 16 different countries are represented in the house including the United States.