Symposium to Spotlight Student Research
02/08/2019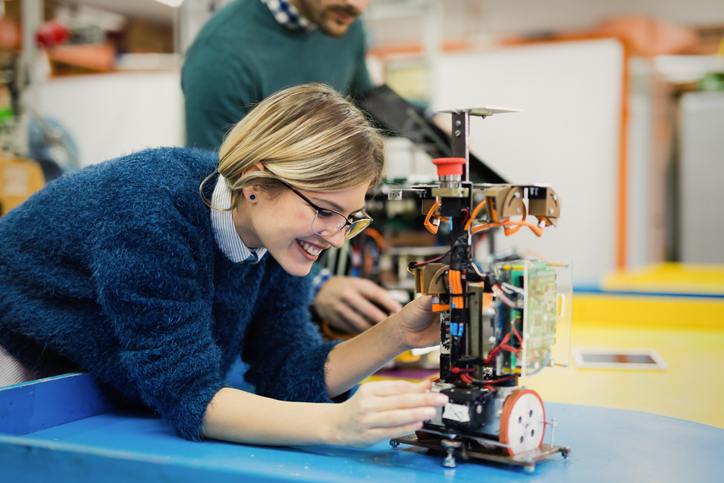 The first time Jan Case wore a virtual reality headset is a moment she'll never forget. 
"It blew my mind," said Case, a mathematics professor at JSU. "And this was way before everybody was using them."
This mind-altering experience took place during the annual JSU Student Symposium, for which Case has served as director for 13 years.
"That's what's great about the symposium," she said. "You never know what you're going to see or learn." 
The 2019 JSU Student Symposium will be held Feb 13-15 in Houston Cole Library, room 1103C. The event gives students the opportunity to step outside the confines of the classroom and present their research projects in a professional setting. 
"There's so much good work going on at JSU, and so much of it is happening outside of class," Case said. "Students are doing research projects, working in labs, and it seemed a shame that they were largely hidden or presenting their work at professional meetings away from campus."
This year's symposium will feature 42 presentations, most of which will involve multiple students. Demonstrations can involve anything from robotics to computer games to sculpture to film shorts. Prizes for graduate and undergraduate entries are given for Best of Showcase, Best of School, Best Paper, Best Poster/Demonstration and Best Program Cover Design. The award for Best of Showcase is $400 and the others are $200.
The symposium can trace its roots back to 1995, before going on a brief hiatus. It was originally open just to students from the School of Arts and Sciences (now the School of Arts and Humanities and School of Sciences), but for the past two years it has accepted presentations from the entire university. 
"Every year, there are at least a dozen talks that just blow me away," Case said, explaining that when students are in front of a friendly audience that is genuinely interested in their project, it motivates them to continue their research. 
"That's really part of the goal – getting students to feel comfortable and confident in a professional research setting," said Case. 
After 13 years, this will be Case's final symposium serving as director.
"These students really restore my hope in the future," she said. "We hear so many negatives about young people, but seeing these students, how unselfish and hardworking they are, I don't worry about the future. In their hands – they're going kill it." 
Presentations will take place on Feb. 13, 8:30 a.m. to 2 p.m.; Feb. 14, 8:30 a.m. to 2:10 p.m.; and Feb. 15, 8:30-11:55 a.m. The awards ceremony will be held on Feb. 15 at 1 p.m.