Student Finds Her Calling by Organizing Charity Concert 
11/04/2018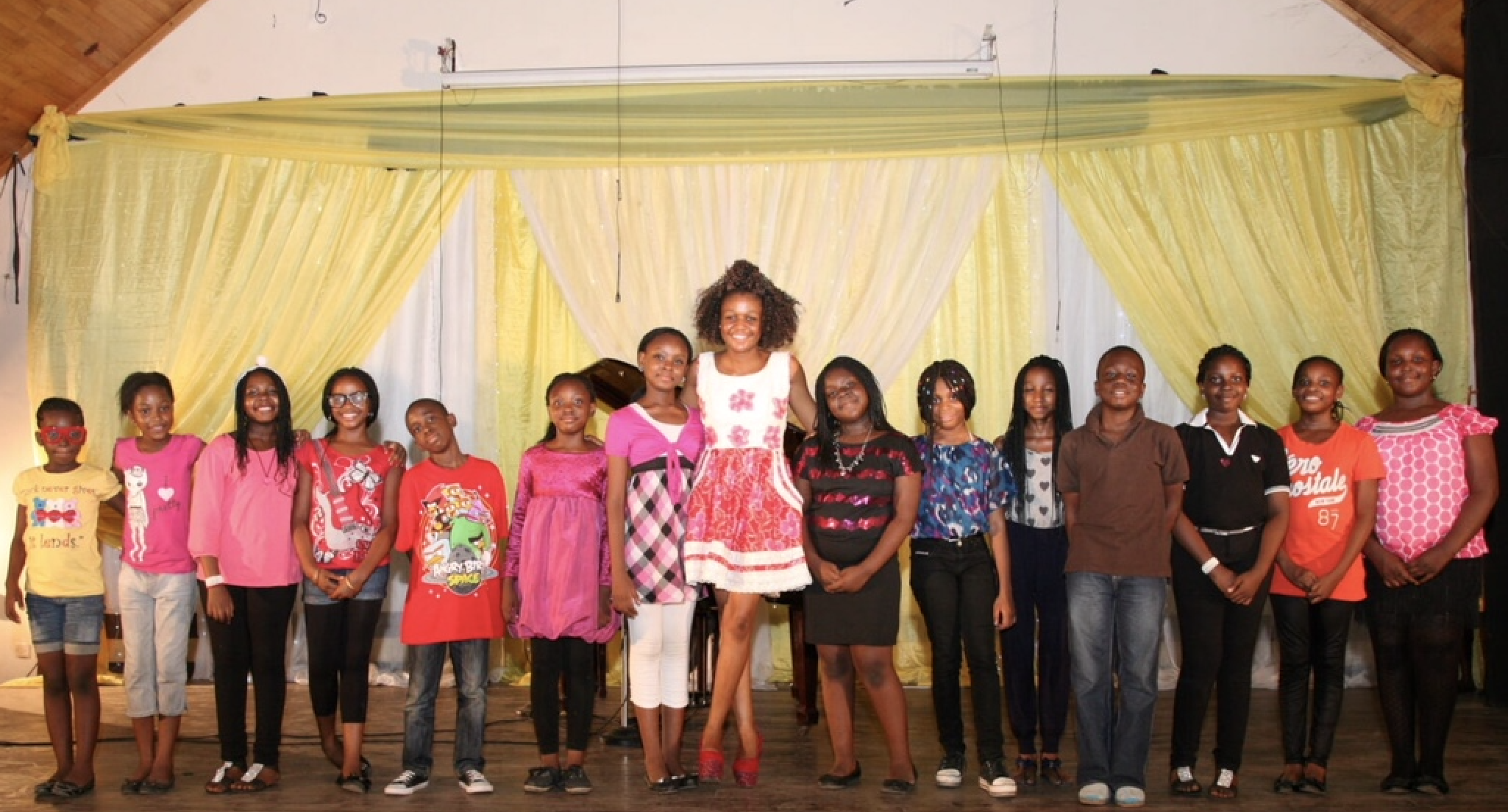 Nigerian student Tofunmi Olayinka radiates the kind of joy one only finds when their passion meets their purpose. Having considered various career paths, she has now found her life's calling: establishing the nonprofit Concert for Charity. 
Upon graduating from high school in Nigeria in 2010, Olayinka studied at Oswestry School in the UK for two years, where she enjoyed singing in school concerts and competitions. She returned home to Nigeria in 2012 when her family told her they could not afford to send her to college and advised her to "learn to do hair."
She discovered the Baales of Mercy orphanage near her cosmetology school and began volunteering there. She said, "One day when I was walking home from spending time with the kids it suddenly hit me, 'I love music and I love kids - why don't I do something with music for kids?'" 
In 2012, she organized a benefit concert for Baales of Mercy featuring performances by herself, her siblings and local school children. The following year, in 2013, she moved to the Gambia to study medicine. While there, she also organized a charity concert supporting a local orphanage. She moved to the US in 2014 and enrolled at JSU in 2015. 
"I wanted to come to the US, and the person my mom knows in the US is her brother in Tennessee - he was familiar with JSU," Olayinka explained. 
The integrated studies major lived in the International House for two years, where she met her best friend who now lives in South Korea. She has also been a member of the JSU Gospel Choir, Active Minds, and the International Student Organization (ISO). Her younger sister, Ooreoluwa Olayinka, is also a JSU student and is secretary of ISO.
Olayinka presented Concert for Charity in Jacksonville in 2015 and 2017, partnering with different charities that benefit women and children. She will be graduating this spring and moving back to the Gambia, where she plans to establish Concert for Charity as a nonprofit. "My big dream is for the concert to be on every continent," she said. 
Olayinka's last Concert for Charity in Jacksonville will be held on Nov. 8, 6:30 p.m., at First Baptist Church of Jacksonville. There will be performances and presentations by Olayinka, Engage Worship, and Carson Bruce Worship. Refreshments will be served. The family-friendly event is free and open to the public, but guests are asked to bring empty gift bags to donate to Hope Women's Services. 
Watch the concert live on Facebook, if you can't attend in person, at www.facebook.com/concertforcharityintl. For more information, email concertforcharity@hotmail.com.