JSU Housing Honored by Alabama Peers
11/01/2018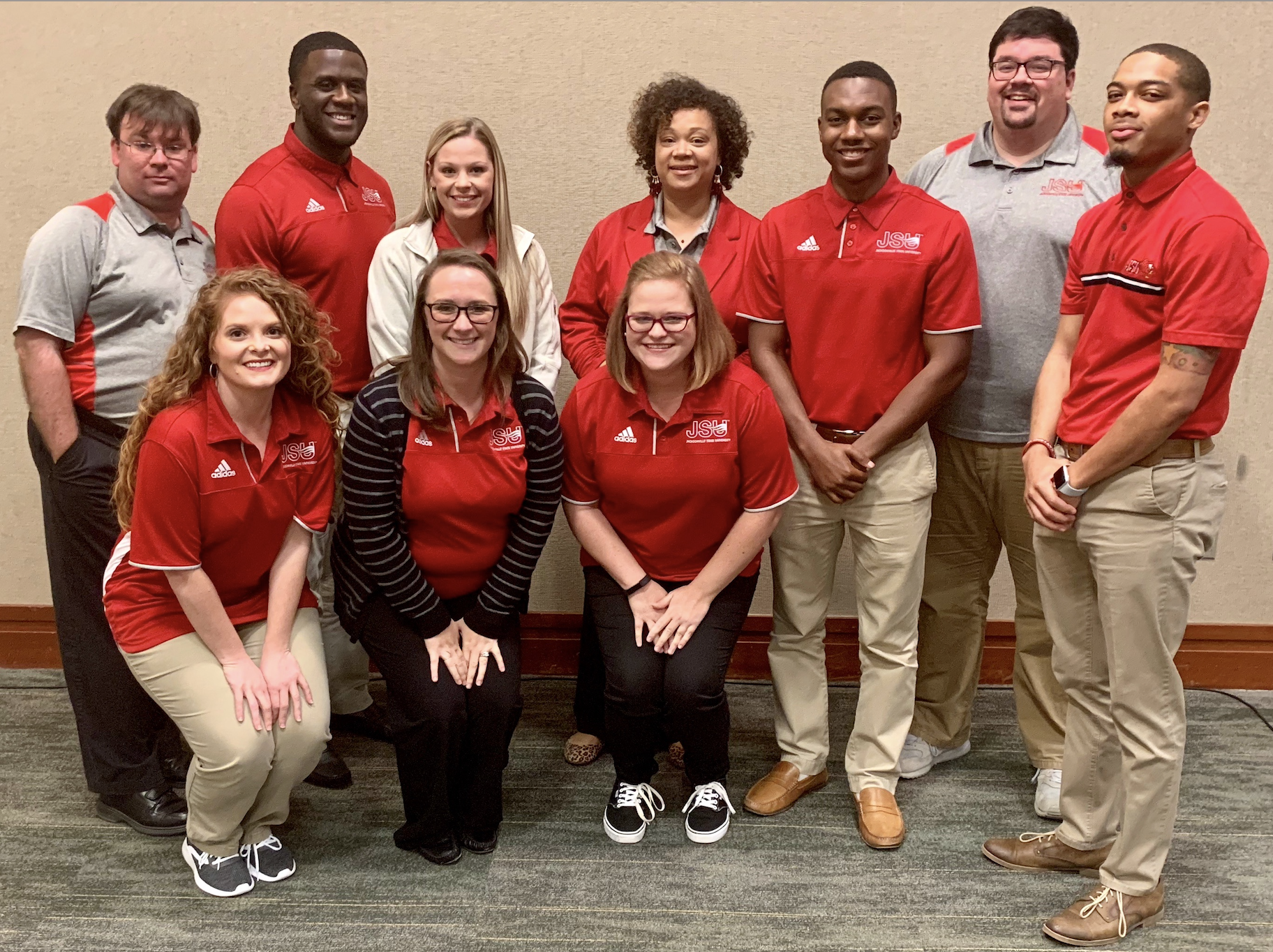 Housing professionals from colleges and universities throughout Alabama have named Jacksonville State University the state's Institution of the Year. The award from the Alabama Association of Housing Officers recognizes the efforts of JSU Housing and Residence Life staff, as well as other university leadership and personnel, for their efforts following the spring break tornado that hit campus in March.
On the evening of March 19, as an EF-3 tornado struck campus – taking the roofs off two residence halls – Housing and Residence Life staff sheltered the students who remained on campus for spring break. In the days that followed, even as campus remained closed, staff scrambled to provide temporary housing to students who had lost use of their homes both on and off campus. 
As the university recovered, staff worked to alleviate a local housing shortage caused by the destruction of several off-campus, non-university owned apartments. The university prioritized student housing repairs while rebuilding campus over the summer. As a result, all university residences reopened for the fall semester. Creative new housing solutions were also improvised, including the conversion of an office building and former hospital into dorm space and the purchase of 22 manufactured homes. 
Brooke Lyon, director of housing operations, and Rochelle Smith, director of residence life, accepted the award at the annual Alabama Association of Housing Officers Drive-In Conference, held at Birmingham Southern College on Oct. 23. JSU's own Dr. Timothy King, vice president of student affairs, served as the conference keynote speaker. 
"Rochelle Smith, Brooke Lyon and the entire housing team worked tirelessly in the immediate aftermath of the tornado and continue to this day," said Dr. King. "Faced with nearly impossible odds, they were able to ensure appropriate housing for displaced students in the spring and new and returning students in the fall. Along with myself, the entire Gamecock family owes a debt of gratitude to these dedicated student servants for their outstanding efforts. 
During the conference, Smith was elected president of the association for the upcoming year. Fellow JSU employee Travis Smith, residence life coordinator for Meehan Hall and on-campus apartments, was named treasurer for the second consecutive year. 
The Alabama Association of Housing Officers unites residence life and housing professionals serving Alabama's public and private institutions to encourage the sharing of resources, cultivate high standards and ethics, and to address the needs of staff members in all areas of housing including residence life, operations and administration.