Students Participate in Hazing Prevention Week
10/12/2018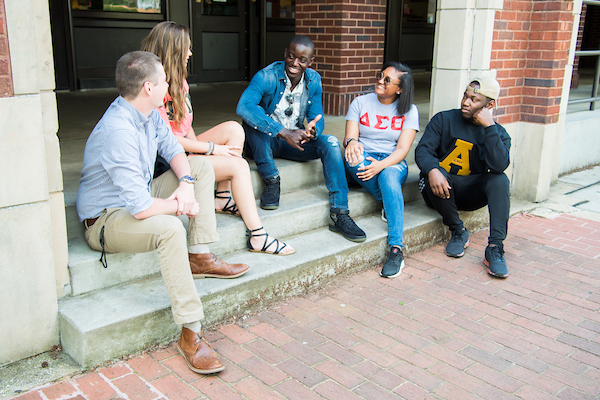 JSU Fraternity and Sorority Life observed Hazing Prevention Week October 1-4. Throughout this week, students shared in meaningful conversations about the risks and dangers of hazing on college campuses. They engaged their peers on social media with posts utilizing #GamecocksAgainstHazing. Chapters even filmed public service announcements and posted them to their social media pages. 
The Dean of Students Office also assisted in the production of a Fraternity and Sorority Life public service announcement that is aimed at educating all students about the dangers of hazing on college campuses. View the PSA at https://youtu.be/xB5DUhxINiw. 
Fraternities and sororities gathered together on Oct. 2 to view "HAZE," a documentary that addresses the national crisis of hazing and alcohol misuse. This film focuses on the death of 18-year old Gordie Bailey, who died from an alcohol overdose after a fraternity hazing event at the University of Colorado, Boulder. His death was entirely preventable, but no one called for help. After the film, JSU students engaged in a discussion about safety and when to call for help if someone is in need. 
"The video was heartbreaking, but not surprising," said student Tia Pendleton. "Everyone needs to be aware of the dangers of binge drinking, especially when paired with the horrors of hazing. As fraternity/sorority men and women, we must break the cycle and speak up against hazing." 
The entire campus community is invited to join Fraternity and Sorority Life in taking a stand against hazing and making safety a priority on our campus. For more information, contact Assistant Dean of Students Josh Robinson, head of Fraternity and Sorority Life, at jrobinson6@jsu.edu.